Coronavirus outbreak will hit US: CDC
By AI HEPING in New York | chinadaily.com.cn | Updated: 2020-02-26 12:45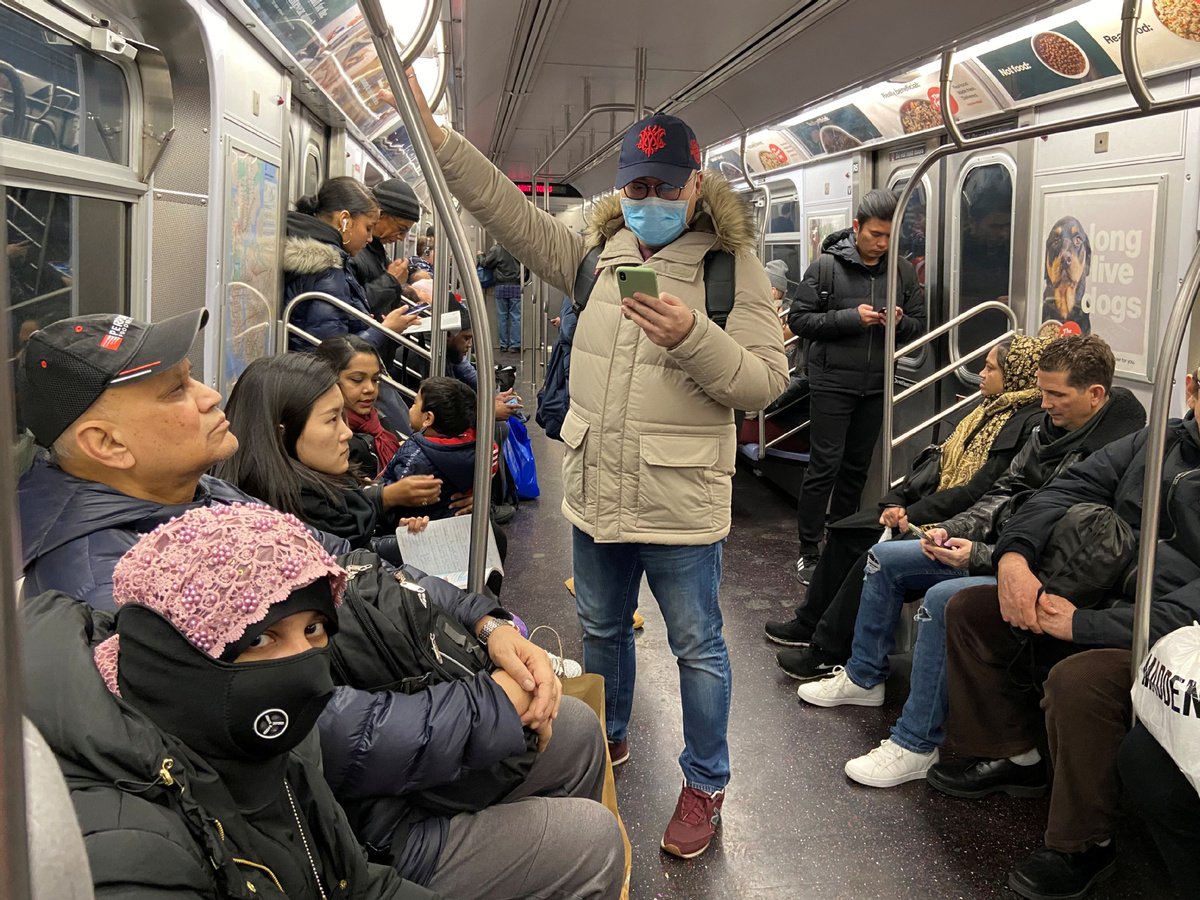 A coronavirus outbreak in the United States appears inevitable, and the only question is when and how many people will experience severe illnesses, the Centers for Disease Control and Prevention said Tuesday.
Dr Nancy Messonnier, director of the National Center for Immunization and Respiratory Diseases, said public health officials have no idea whether the spread of the disease to the US would be mild or severe but that Americans should be ready for a significant disruption to their daily lives.
"We are asking the American public to prepare for the expectation that this might be bad," she said. "It's not so much of a question of if this will happen in this country anymore but a question of when this will happen."
In reaction, San Francisco Mayor London Breed declared a state of emergency Tuesday over coronavirus concerns, although the city has seen no confirmed cases. "The global picture is changing rapidly, and we need to step-up preparedness," Breed said in a statement.
Messonnier said reports of the virus spreading in countries like South Korea and Italy have made it increasingly unlikely that the US will avoid an outbreak.
"Disruption to everyday life may be severe," she warned at a news conference.
Messonnier said people must start thinking about the possibility of working from home. "For adults, businesses can replace in-person meetings with video or telephone conferences and increase teleworking options," she added.
Messonnier said schools should consider plans to divide students into smaller groups, or use "internet-based teleschooling", and parents should contact their schools to ask about plans for dismissal or even alternative childcare should the virus affect their communities.
Her warning came as the CDC said the number of novel coronavirus cases in the US jumped to 57. That includes 14 who either traveled to China or were close relatives of travelers; three Americans repatriated from Wuhan, the epicenter of the outbreak in China; and 40 passengers returned home from the cruise ship Diamond Princess, which was quarantined in Japan.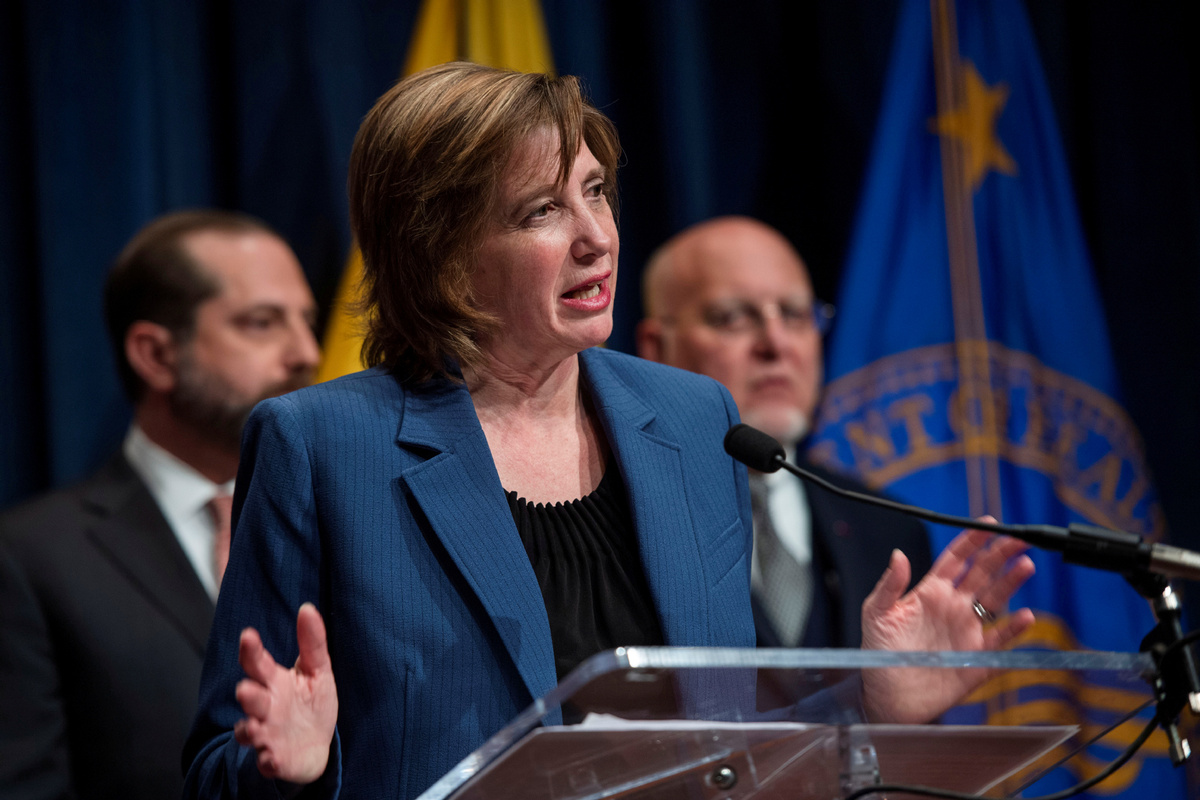 In Washington on Tuesday, US Health and Human Services Secretary Alex Azar said during a hearing on the agency's budget request that there is no evidence the virus has spread in the US beyond patients infected overseas and a few close relatives.
"We cannot hermetically seal off the United States to a virus, and we need to be realistic about that," he said. "We'll have more cases in the United States, and we've been very transparent about that." If it happens, "we'll work to mitigate those".
On Tuesday, during a trip to India, US President Donald Trump predicted that the coronavirus is "going to go away", expressing confidence that the epidemic will not seriously harm the global economy.
At the HHS budget hearing, Republican Senator Richard Shelby said he is concerned that the Trump administration is "lowballing" its request for emergency coronavirus funding and that he will recommend a higher number.
Shelby, chairman of the Senate Appropriations Committee, told Azar, "It seems to me at the outset that this request for the money, the supplemental, is lowballing it, possibly, and you can't afford to do that. If you lowball something like this, you'll pay for it later."
Shelby told reporters afterward he doesn't have a new number in mind but that it will be higher than the $2.5 billion requested by HHS.
Azar said the administration would work with Congress if lawmakers believe more money is needed.
The administration's request includes $1.25 billion in new funding, with the rest to be taken from existing health programs, including $535 million from fighting the Ebola virus.
The White House budget office said the funding would be used for vaccine development, treatment and protective equipment, but Democrats immediately criticized the request as insufficient.
Republican Senator Mitt Romney told Trump administration officials Tuesday that they are not adequately prepared for the possibility that the coronavirus may spread more widely in the US.
Romney, a member of the Senate Health, Education, Labor and Pensions Committee, told administration officials at a private briefing on Capitol Hill that he does not believe that the administration has done enough to prepare for the virus spreading.
"I'm very disappointed in the degree to which we've prepared for a pandemic, both in terms of protective equipment and in terms of medical devices that would help people once they are infected," he said.
Azar said the government currently has stockpiled 30 million special N95 respirator masks, but 300 million masks would be needed to protect healthcare workers in the event of an outbreak.
The World Health Organization on Monday determined that the term pandemic "did not fit the facts", but experts including Messonnier said it soon could.
She said the coronavirus already has caused sickness and death and it has sustained person-to-person transmission. That's two of the three factors for a pandemic, she said.