Drug breakthrough for stroke treatment
By ANGUS McNEICE | China Daily Global | Updated: 2020-03-03 10:08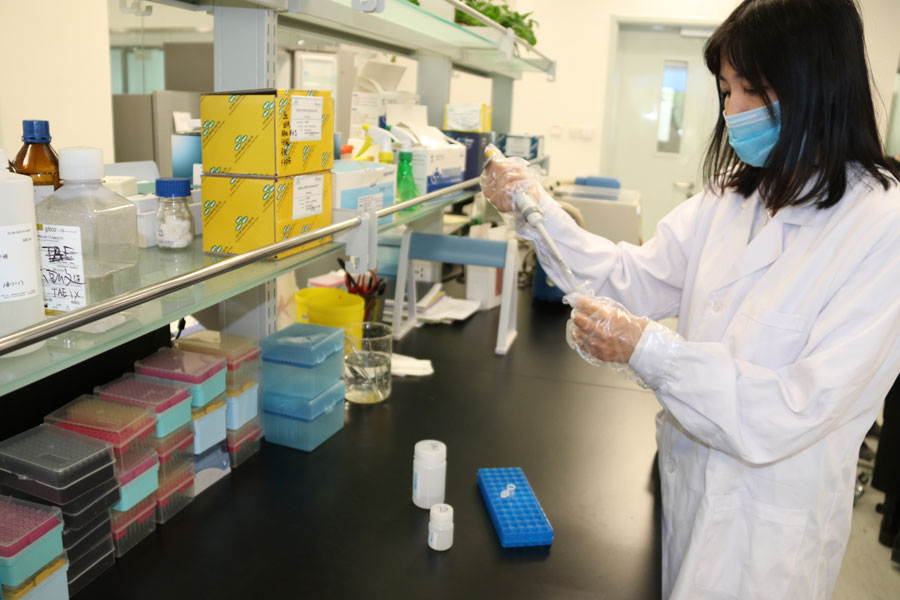 Scientists have developed a new drug that has the potential to bring down the swelling that occurs in the aftermath of strokes and other brain injuries, thereby reducing the damage they cause.
Strokes are caused by an interruption to the blood supply for the brain, and are generally followed by cerebral edema, or swelling of the brain. This swelling can greatly exacerbate the brain damage brought on by strokes, and can sometimes be fatal.
After first identifying the root cause of this edema, a team of scientists from China, the United Kingdom, and the United States designed a new compound that could be used to stop brain swelling in its tracks.
"Brain swelling after a stroke is a common and devastating problem for individuals and their families," said Zhang Jinwei, a lecturer at the University of Exeter Medical School who led the research.
Around 15 million people suffer from strokes each year, according to the World Health Organization. Of these, 5 million die and another 5 million are permanently disabled.
Zhang said an effective drug therapy could be preferable to other forms of treatment for brain swelling, including brain shunts which are invasive and carry a risk of infection.
"Our discovery could address the urgent need for treatment that could provide an effective alternative to invasive surgery," he said.
Zhang said the drug could also be used to reduce swelling brought on by other types of brain trauma beyond strokes.
"The drug is still in the laboratory and requires further development," he said. "So far it shows promise in effectively reducing brain swelling in stroke, and other brain injuries such as drowning, choking or heart attack."
Zhang collaborated with researchers from Xiamen University in China, and the Yale School of Medicine and the University of Pittsburgh in the US on the study that was published in the journal Nature.
The team began by identifying the enzymes and proteins that regulate the transport of water in and out of brain cells. A stroke can damage cell volume regulation in the brain, resulting in the retention of too much fluid.
They then developed a compound called ZT-1a which is capable of inhibiting those enzymes and proteins, thus preventing the cells from taking on too much water. The compound was used successfully on mice and rats that had strokes or hydrocephalus, a condition which causes fluid on the brain.