Chinese students keen for turnaround
By Yang Han in Hong Kong | China Daily | Updated: 2020-03-04 10:53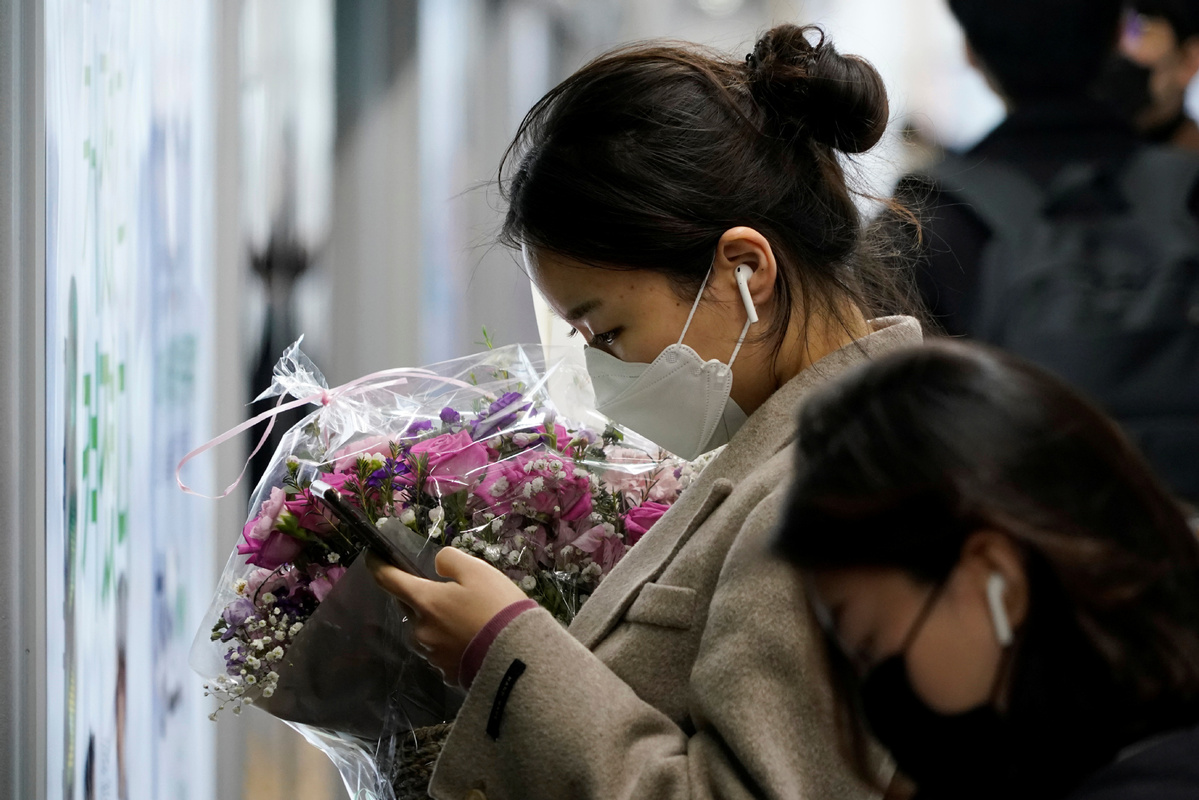 Chinese student Jin hopes the novel coronavirus epidemic in South Korea will soon ease so she can return to classes at Yonsei University in Seoul.
With cases escalating to thousands from around 30 in just two weeks, her university postponed the start of the spring semester to March 16, two weeks later than the original date.
"There is a possibility it might affect my graduation," said Jin, a freshman staying at a rented house in Seoul who gave only her last name. She goes out to buy groceries and necessities once every seven to 10 days.
It is estimated more than 300,000 Chinese students, or about 50 percent of the total, had not returned to school in South Korea, according to the Yonhap News Agency, based on data released by South Korea's Ministry of Education.
Kim Woo-joo, a professor of infectious diseases at the Korea University Guro Hospital, said he believes the country will tackle the novel coronavirus as it did with previous viral outbreaks, such as SARS in 2003 and MERS in 2018.
"March will be the hardest time for (South) Korean people as well as the medical personnel," he said.
Kim said "China has accomplished very effective control of the coronavirus outbreak in many prefectures other than Hubei", noting also that strict measures in Beijing and Shanghai have helped to stop the further spread of the virus.
He said South Korea should consider building additional hospitals, similar to those built quickly in Hubei province, to treat patients infected with the virus.
"I am not sure if our government could accomplish that kind of achievement in a short time," said Kim, adding that the transformation of stadiums or exhibition centers into temporary hospitals could also be helpful.
The Chinese government has been in close contact with South Korea, ready to step up cooperation and provide assistance.
"In an epidemic, the sharing of information, of best practices for control … is important to help others," said Jerome H. Kim, director-general of the Seoul-based International Vaccine Institute who praised Chinese scientists for sharing their knowledge of the coronavirus promptly and openly with others.
In terms of the research and development of a vaccine, Jerome H. Kim said the publication of the sequence of the initial isolates of the virus by Chinese scientists was important, as it gave vaccine developers around the world the opportunity to study the virus.
The virus isolated by South Korean researchers from its first patient was largely similar to the one separated in China, he said. Despite differences in sequence, it is likely that the viruses can be treated with the same vaccines, he added.