Overseas firm helps nation in virus battle
By Jing Shuiyu | China Daily | Updated: 2020-03-06 09:35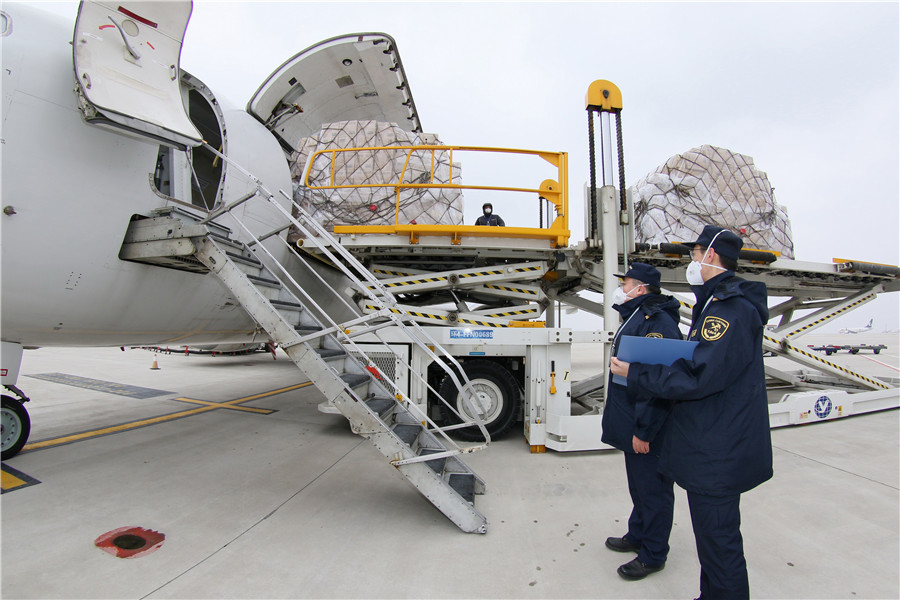 International SOS, the world's leading medical and travel security assistance company, is participating in efforts across China to contain the spread of the novel coronavirus.
Following the outbreak in Wuhan, Hubei province, International SOS-which has headquarters in Singapore and London-donated many protective supplies, including 20,000 surgical masks, to the city.
"China and the Chinese people have made great efforts in the prevention and control of the outbreak. We are confident that our company's operations in China will maintain stable and healthy development," the company said in an emailed interview with China Daily.
To help battle the epidemic, International SOS created a website that provides updates on the situation in China and around the world-sections are open to the public and over 20 multilingual free webinars are available for companies to download.
"We are compiling firsthand information from our on-the-ground teams in China and Asia-along with other official sources-to provide our members with 24/7 medical and security support in all cases and operational information and facts needed by decisionmakers, enabling organizations to protect their people and their business," the company said.
International SOS' assistance centers in China have maintained 24-hour operations throughout the outbreak and work continues as usual. Support staff have been offered the option to work from home since Feb 3.
An increasing number of foreign companies have gradually resumed activities in China as the Chinese authorities have been giving them targeted support and guidance.
After recent measures gradually took effect, the percentage of key foreign-funded companies that resumed work in Shanghai and the provinces of Shandong and Hunan exceeded 80 percent, according to the Ministry of Commerce.
China will help facilitate more foreign firms to resume production and stabilize the global supply chain, said Ren Hongbin, assistant commerce minister, at a recent news conference.
The epidemic is expected to have a discernible impact on the absorption of foreign capital in the first quarter this year, but the impact is "temporary and controllable", Ren said. Over the long run, China's competitive advantage in attracting foreign investment will not change, he added.
International SOS suggests foreign companies in China follow local regulations on quarantine, office and community behavior, and also update returning staff-especially foreign nationals-on the details of local regulations.
Medically, procedures for non-COVID-19 consultations should be identified in advance, and fever clinics with good foreign language support need to be provided as part of standard procedure, the company said.
"If an expatriate has a chronic medical condition, the preparation of enough medication should be guaranteed for at least for one month, considering the fast-changing situation," it said.