EHang obtains autonomous aerial vehicle permits from Norway
By Qiu Quanlin in Guangzhou | chinadaily.com.cn | Updated: 2020-03-06 16:27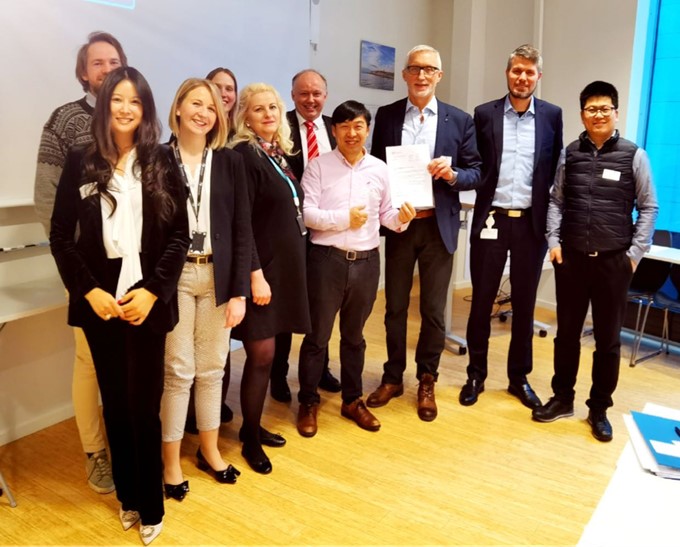 EHang Holdings Limited, the world's leading autonomous aerial vehicle technology platform company, obtained operational permits for its two-seater passenger-grade AAV, the EHang 216, from the Civil Aviation Authority of Norway, according to the company source on Friday.
It is the first operational permit for long term testing of an AAV model in Europe, helping lay a solid foundation for future urban air mobility operations in the European Union market, according to the company.
"The autonomous passenger aircraft of the future can contribute to more efficient transport, particularly in urban areas. We look forward to EHang demonstrating a well-proven and secure system, so passenger AAVs can be a safe alternative for passenger transport," said Bente Heggedal, head of the section for unmanned aviation of CAA Norway.
For the test flight of EHang 216, CAA Norway looks forward to witnessing it at the Elvenes airport, according to Heggedal.
Covered with a long strip of land with abundance of sparsely populated areas and free airspace, Norway has built a network of small-sized airports starting in the 1960s, connecting most territories throughout the country.
Norwegian offshore drilling platforms are still using helicopters for various transportation tasks such as personnel, spare parts, supplies and oil and gas samples, which carry high costs in fuel and manpower.
"In the new wave of the development of the oil industry in Norway, EHang expects to empower the O&G industry with our AAV technologies to reduce cost, increase efficiency and promote the use of green energy," said Hu Huazhi, founder, chairman and CEO of EHang.
EHang became a publicly listed company on the Nasdaq Global Market on Dec 12, 2019 under the ticker symbol "EH".
The company has received the first special flight authorization from the Federal Aviation Administration and conducted its first-ever trial flight of the EHang 216 in the US.