Kazakh gladly donates his rare blood
By MA ZHIPING in Haikou | CHINA DAILY | Updated: 2020-03-09 06:20
Editor's note: In this new series, we share stories and experiences showing how expats are dealing with the novel coronavirus pneumonia outbreak.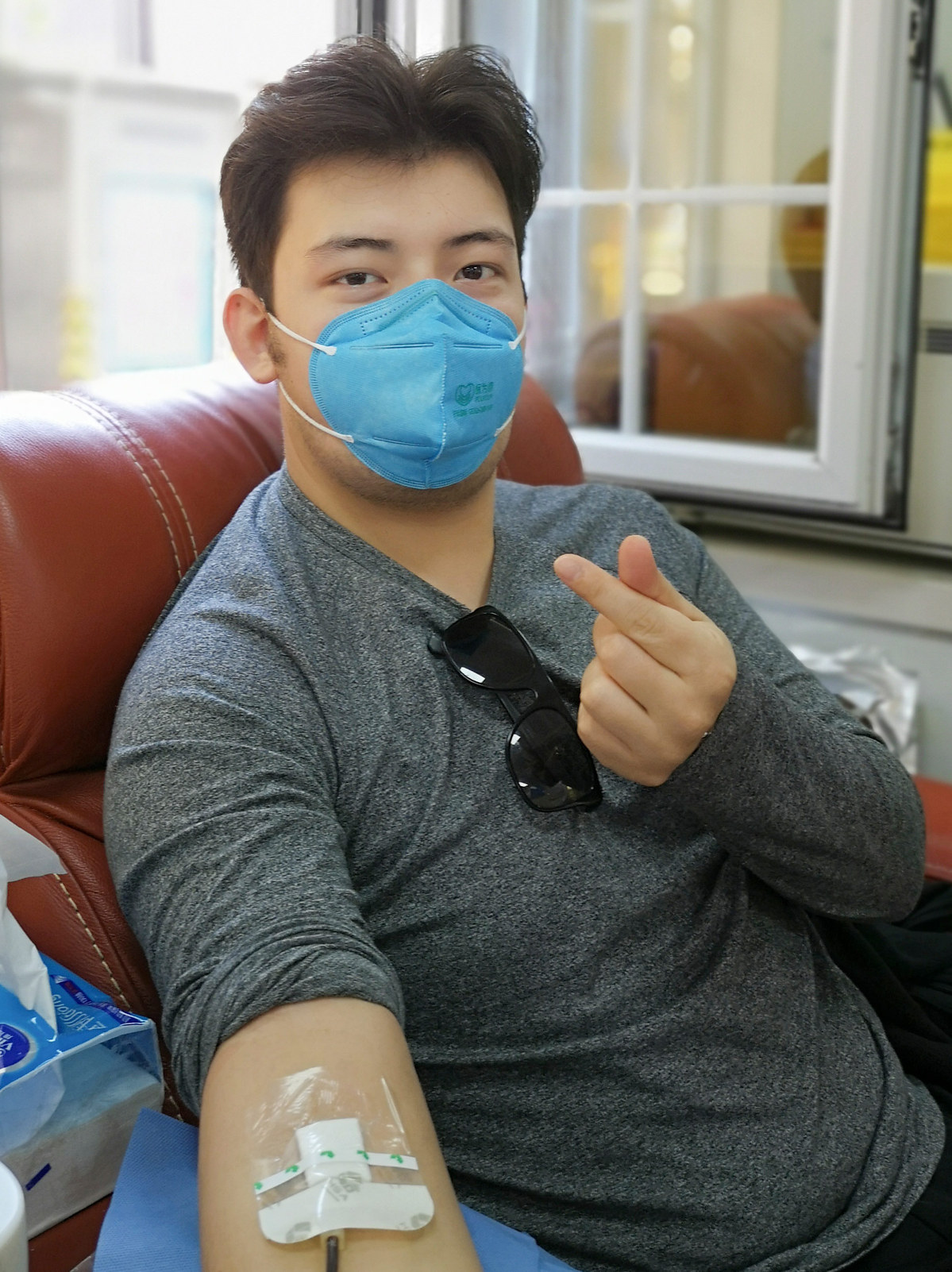 Ruslan Tulenov, of Kazakhstan, whose rare blood type is known in China as "panda blood", donated 400 milliliters of it in Haikou, Hainan province, in late February after learning of the dire need.
Since the coronavirus outbreak, blood donations have sharply decreased, making blood like Tulenov's Rh negative, which was already in short supply, almost impossible to find.
Tulenov, 28, a media liaison at the Hainan Provincial Bureau of International Economic Development, has donated more than 6,000 milliliters of blood since arriving in China as a business administration student at Hainan University in 2009. That's slightly more than a typical adult's entire blood volume.
President Xi Jinping praised Tulenov in a speech at Nazarbayev University during a visit to Kazakhstan in 2013 for helping save the lives of Chinese patients and embodying the friendship of the two countries.
"Helping others is important to me," Tulenov said in fluent Chinese. "I'm in contact with several social media groups that focus on Rh negative blood, and I'm ready to help whenever there is need."
He learned that his rare blood type was badly needed to save lives during a volunteer blood donation at the university in 2009.
Zheng Rida, an official at the Hainan Provincial Blood Center, said, "Volunteer blood donors are increasing rapidly in Hainan. Many people, including foreigners living on the island like Tulenov have rushed to offer blood during the current epidemic. It shows their love for people who desperately need it."
Tulenov was attracted to Hainan by its tropical island lifestyle, unique eco-landscape and grand ocean views. Since childhood, he has had a special fondness for Chinese culture.
"I don't pay attention to how much I have donated," he said. "I just feel happy that my blood can help people," said Tulenov, who typically donates twice a year.
Tulenov has donated in Beijing as well as Hainan. He completed his master's degree studies at the University of Science and Technology Beijing in 2018.
But Hainan has special allure.
"Hainan is my second home. I met my lifelong love, enjoyed life and learned so much on the lively island," he said, adding that he was greatly impressed by the unique culture and hospitality of the island's people.
"I love them, and now the payback time comes," he said.
Tulenov's employer, the Hainan Provincial Bureau of International Economic Development is the only such organization on the Chinese mainland. It was established in April last year to promote investment and provide quality services for international companies in Hainan.
"I enjoy my work at the bureau, which is shared by a group of young Chinese people who have studied overseas and returned from such countries as the United States, Russia, Germany, France, Australia and Japan," he said.
Facing the epidemic, Tulenov said he has kept busy editing information about epidemic prevention and control and investment service materials in multiple languages and sending it out through social media platforms to global investors. The information is designed to help build up their confidence to participate in Hainan's development.