Putting Europe on Huawei Highway
By Ma Si | China Daily | Updated: 2020-03-09 10:06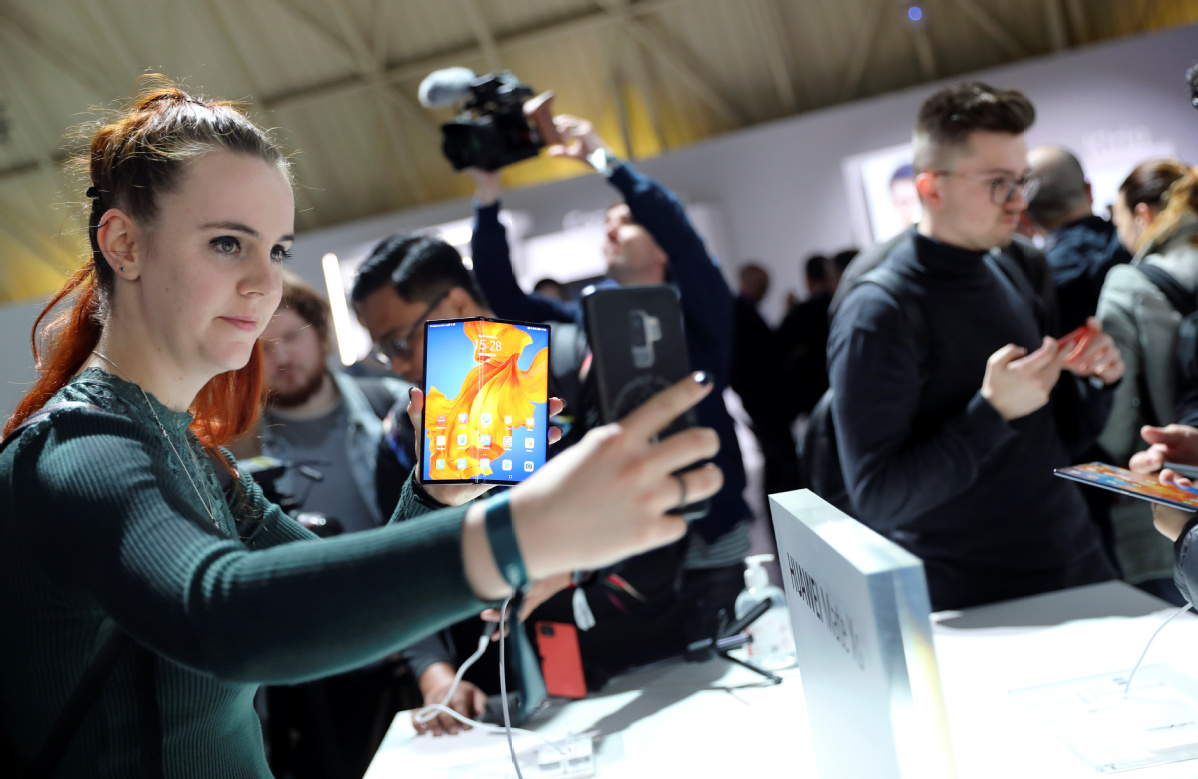 Tech giant gives the continent tremendous edge in 5G with new investments, expansion
Huawei Technologies Co is expanding its presence in Europe, after the United Kingdom and the European Union decided not to exclude the Chinese telecom giant from their 5G networks.
The Europe expansion would be in line with Huawei's plan to ramp up its investments in the region.
The company has been exploring Europe for 20 years now. Huawei founder Ren Zhengfei sees the continent as the company's home away from home.
Huawei said it plans to spend 200 million euros ($221 million) to build its first European manufacturing plant in France. The factory will specialize in 4G and 5G equipment, and will primarily manufacture supplies for European customers.
The plan was revealed in a recent speech by Abraham Liu, Huawei's chief representative to the European Union institutions.
Speaking at the company's Chinese New Year reception in Brussels last month, Liu said Huawei believes it can partner with Europe and help the latter to achieve its digital sovereignty and become the world's digital leader.
"That's why, we decided to set up a manufacturing base in Europe, so that we can truly have 5G for Europe in Europe."
At the start of its Europe foray, Huawei was a much smaller company. Its initial push was for a research and development center in Sweden. It was keen to advance technologically.
As a tech heavyweight now, its products and services are available in more than 170 countries and regions. Some 190,000 employees are in its employ all over the world. Last year's revenue of about 850 billion yuan ($122 billion), up 18 percent, marked a record high.
But it can't rest on past laurels. Arguably, its biggest challenge in its history of 30 years has been the hostile treatment at the hands of the United States, where it faced lawsuits, trade restrictions, accusations of being a spy and attempts to ban the use of its equipment in 5G network roll-out.
In addition, the US intensified its efforts to curtail Huawei's global business. As of now, it appears as though the company may have weathered the storm in several key markets.
For instance, the EU and the UK have defied pressure from the US and decided not to ban Huawei in the rollout of their 5G networks.
Thierry Breton, the European commissioner for Internal Market and Services, said at a news conference in January that the bloc would not "ban anyone because of their name and nationality", as long as they abide by EU rules.
Huawei welcomed the decisions. Liu said: "Their (EU) emphasis on a fact-based, fair approach to a multivendor model, founded on verification as well as trust, is what we believe should be the standard globally."
Huawei already has a sprawling presence in Europe. Almost every country in the continent has a telecom operator that purchases Huawei's products.
It is not just the company that has benefited from this association. For instance, in 2018, the company boosted Europe's economy by 12.8 billion euros through its economic activity, according to a study by research agency Oxford Economics.
Huawei also supported 169,700 jobs either directly or through the supply chain, the study added.
Huawei's direct contribution of 2.5 billion euros to European GDP in 2018 is more than double that in 2014. Over the same period, the total employment supported by Huawei rose by an average 13 percent a year, the study said.