Smartphone vendors bet big on 5G despite epidemic
By Zhao Shiyue | chinadaily.com.cn | Updated: 2020-03-09 15:38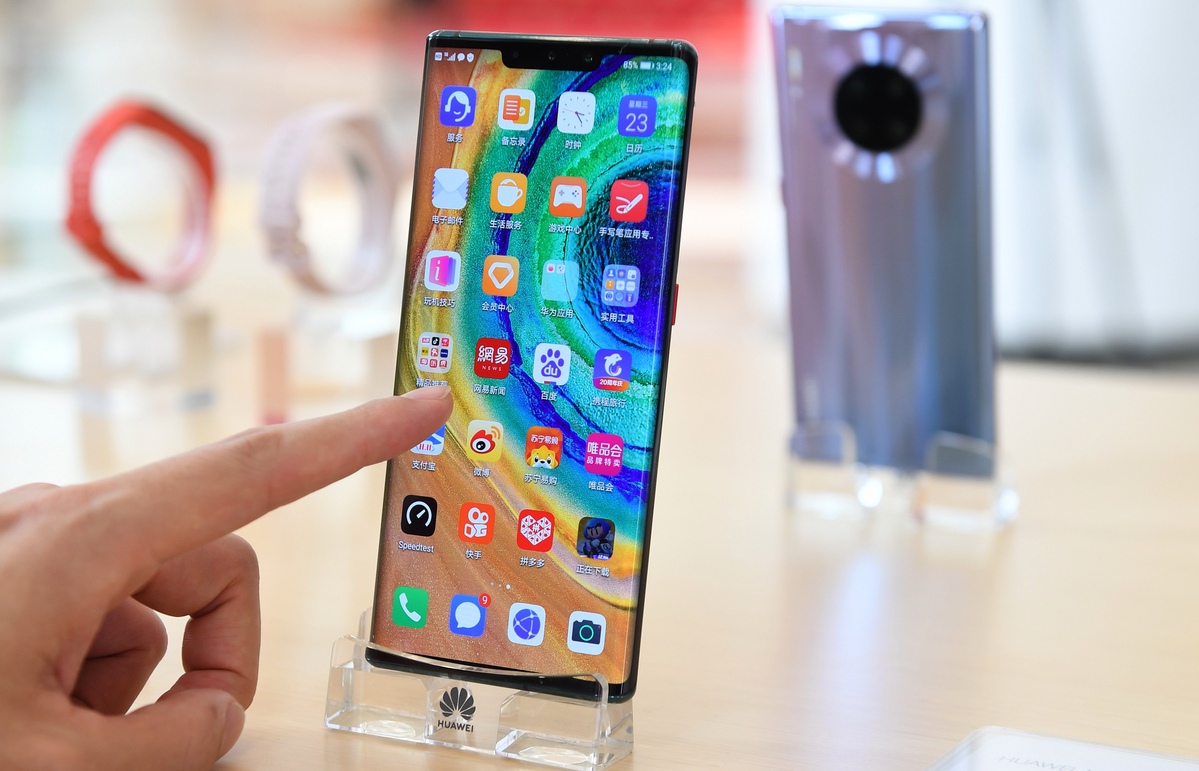 As the novel coronavirus spread across the world, the smartphone industry is undergoing more uncertainties and more severe market competition than before. Although the epidemic has had negative impact on smartphone sales at the beginning of 2020, vendors still hold positive market expectations and are betting big on 5G — the industry's new engine of growth.
According to GFK, an international market research institute, the world's 5G smartphone shipment in 2020 is estimated to reach 170 million, while China expects to sell 110 million 5G handsets this year, accounting for 65 percent of global shipments.
Smartphone vendors including Samsung, Huawei, Xiaomi, Vivo, Realme and Black Shark all released their flagship 5G smartphones this year, mainly targeted at the high-end market.
Depending on the impact of the novel coronavirus on global supply chains and production capabilities, the demand could be significantly slowed, as GFK noted, however, smartphone vendors still have positive anticipations for the industry this year.
Wu Qiang, vice-president of Oppo and head of the company's global sales, told news portal The Paper many third-party market researchers predict smartphone shipments in 2020 would drop 5 to 10 percent from the previous year. After the epidemic broke out, the shipments were estimated to decline 15 percent, with total volume of around 320 million handsets.
But he is still optimistic about the market demand, stressing shipments would remain stable this year. "The industry recovered very soon after Feb 10. Although about half the stores are closed, sales volume has already reached the standard of the same period last year, " Wu said.
"The market recovery suggests consumer demand is still there, since people have nothing to do at home during the epidemic and spend a lot of time with cellphones. As phone usage becomes much longer than before, someone may want to buy a new one if the old one is out of date or dysfunctional."
Wu believed smartphone shipments will maintain a steady pace of 2020 in line with last year, with a market scale of around 340 to 360 million.
Li Huaibin, senior analyst at Omedia, a global telecom research and consulting institute, told The Paper an estimated 150 million 5G mobile phones will be shipped in 2020 domestically, and global shipments are expected to reach 250 million. "The epidemic mainly affects 4G smartphone sales, while it has little impact on 5G phones," he noted.
Li also said 5G phones released recently are mainly flagship handsets embedded with high-end chips, and priced relatively high. He believed 5G phone shipments will see a sharp increase after more mid- and low-end phones enter the market in the second season.