Women's Day awakening to needs of frontline female staff
By WANG YIQING | China Daily | Updated: 2020-03-10 07:22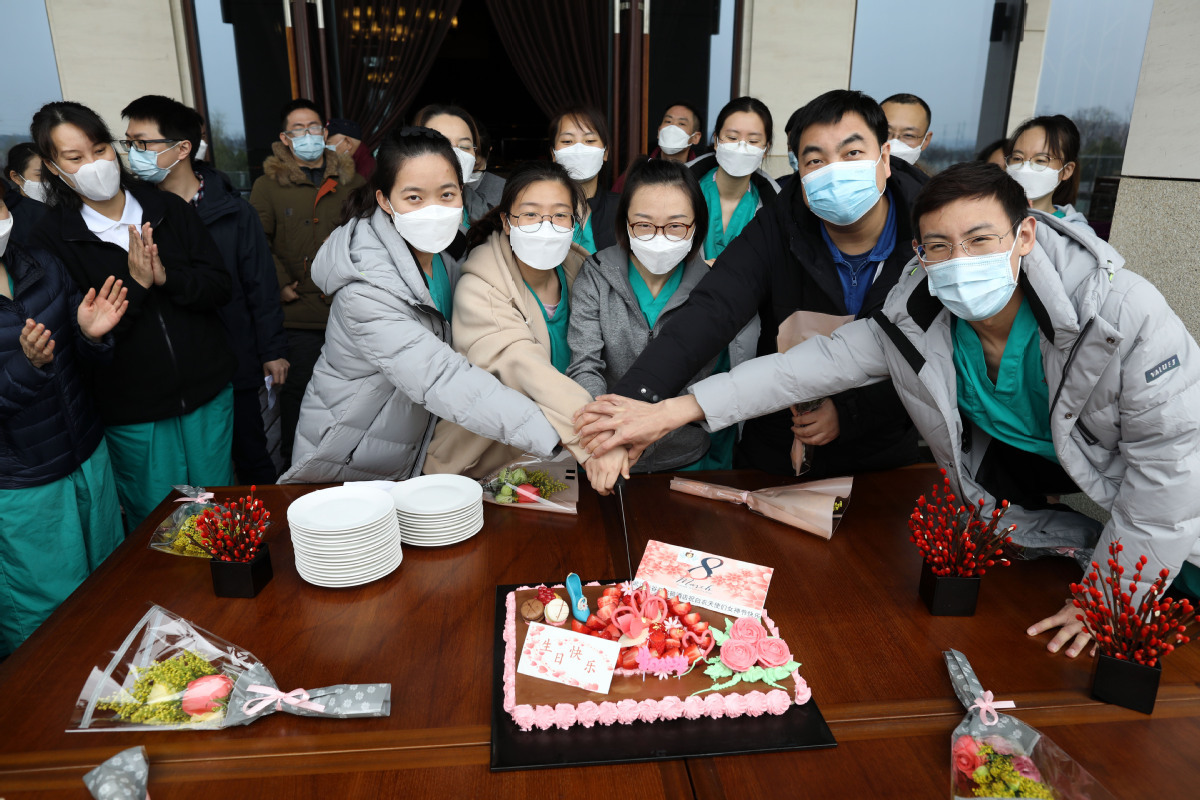 On International Women's Day, March 8, the All-China Women's Federation said at a media briefing that it has added women's sanitary products to the list of things being procured for female medical staff battling on the front line in the fight against the novel coronavirus in Hubei province, the epicenter of the outbreak of the novel coronavirus.
According to the Shanghai Women's Federation more than 50 percent of doctors and more than 90 percent of nurses on the front line are female.
The National Health Committee adds that 28,000 out of the 42,600, or two-thirds, medical workers who went to Hubei from across the country to fight the outbreak are women.
The medical workers wear heavy protective suits and after work they are in quarantine.
This leaves the female frontline fighters with no chance to attend to their specific needs when they have their periods. And sanitary pads are not freely available as many Hubei stores have shut down following the outbreak.
The authorities woke up to the urgency of this recently. On Jan 31, the Shanghai Women's Federation launched a donation drive to collect sanitary products for the female medical workers in Hubei. On Feb 6, social networking site celebrity Liang Yu spearheaded an online public donation drive to provide sanitary products for female medical workers in Hubei.
On Feb 14, China Women's Development Foundation sought a 2.25 million yuan ($323,861) donation to procure the same.
Apart from the care shown to female medical workers in this way, more needs to be done through institutional reforms so that they are treated the same as their male counterparts and get equal chances to be promoted based on their professional merit and performance.
The education system, society and mass media should inspire women to pursue their dreams and not get cowed down because of biological issues.