Oppo to press ahead with global expansion
By Ma Si | China Daily | Updated: 2020-03-10 09:25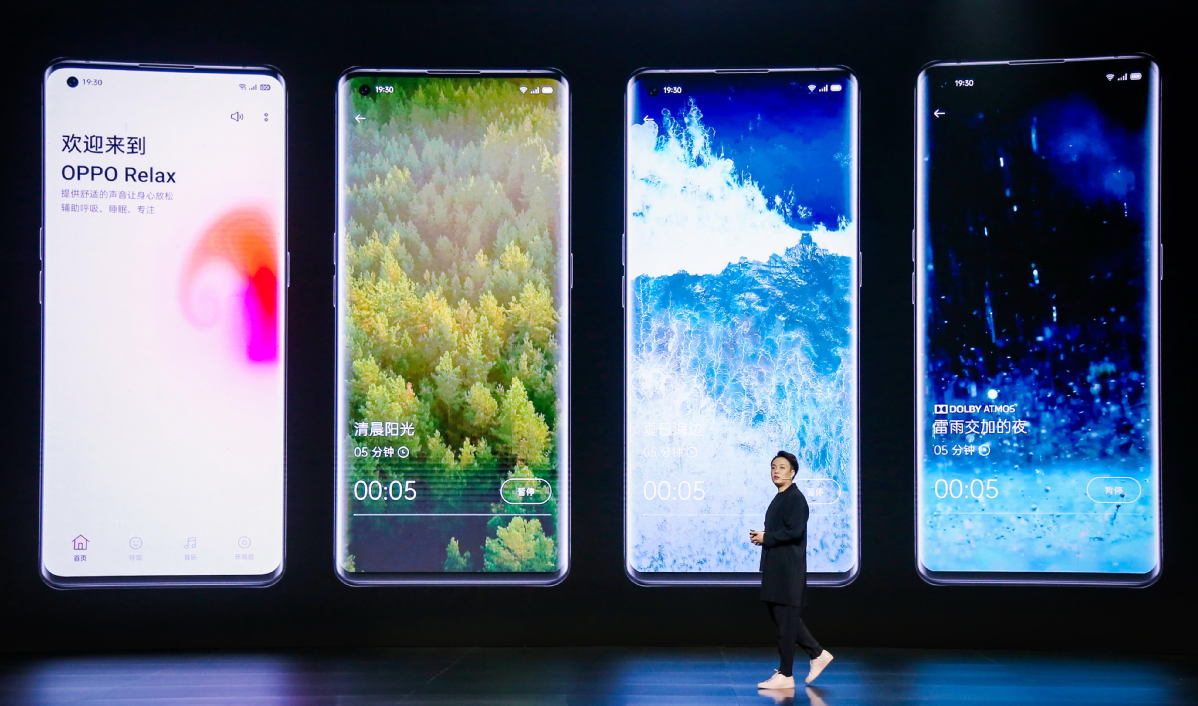 Chinese smartphone maker Oppo is stepping up its global push, as it rapidly resumes production amid the novel coronavirus outbreak, which the company said may have fewer negative impacts on smartphone sales than originally expected.
The company said it is bringing 11 new global leading telecom operators on board to be part of its "5G Landing Project", an initiative to drive cooperation with global network operators, promote the implementation of 5G products and services, and connect new industries.
New partners include French telecom carrier Orange, Vodafone from the UK, Deutsche Telekom from Germany, Telefonica from Spain, Telcel from Mexico, and others.
Wu Qiang, global marketing president at Oppo, said starting from the second half of 2019, the company's overseas sales have surpassed that in China.
"In 2019, we witnessed 200 percent year-on-year growth in sales in Europe, and 60 percent growth in India," Wu said. "This year, we will start exploring new markets, including Germany, Portugal, Belgium, Romania and Mexico."
Currently, the company's products and services are available in more than 40 countries and regions.
The latest move came as Oppo intensified its efforts to resume production and sales amid the novel coronavirus outbreak.
According to Wu, the company's sales were hit hard by the epidemic in early February, but since then it has recovered to roughly the normal level by the end of February.
"As consumers stay at home in self-quarantine or to avoid infection amid the epidemic, they spend far more time on the smartphones. They have stronger demand to upgrade their devices, which are relatively old or performing not very well," Wu said.
Currently, the market demand is not as pessimistic as many had expected. Since Feb 10, the Chinese smartphone market has rebounded very quickly. "In March, the recovery will be even faster," Wu said.
Marker research agency Strategy Analytics forecast earlier that the Chinese market will ship 5 percent fewer smartphones than expected this year, with global smartphone shipments likely to see a 2-percent drop due to the epidemic's impact on supply and manufacturing.
Wu said: "I think this year's global smartphone market may be flat like it was last year. In 2019, about 340 million to 360 million smartphones were shipped."
Currently, 80 percent of Oppo's plants have restored production, and more than 80 percent of its supply chain partners have restarted work, the company said.
Its domestic factories produce 45 percent of its smartphones, and the rest are from overseas production centers, including the ones in Indonesia, India, Algeria and Bangladesh.
Oppo unveiled its new 5G smartphone Find X2 series on Friday, marking its latest push to expand presence in the premium segment. Its rivals, including Huawei, Xiaomi, and Vivo have also unveiled new 5G products in livestreamed launches amid the epidemic.
Xiang Ligang, director-general of the Information Consumption Alliance, a telecom industry association, said Chinese smartphone vendors' enthusiasm to unveil new products amid the outbreak showcased their confidence in market growth.