Death toll rises to 26 in Fujian hotel collapse
By Zhang Zhihao | chinadaily.com.cn | Updated: 2020-03-11 09:00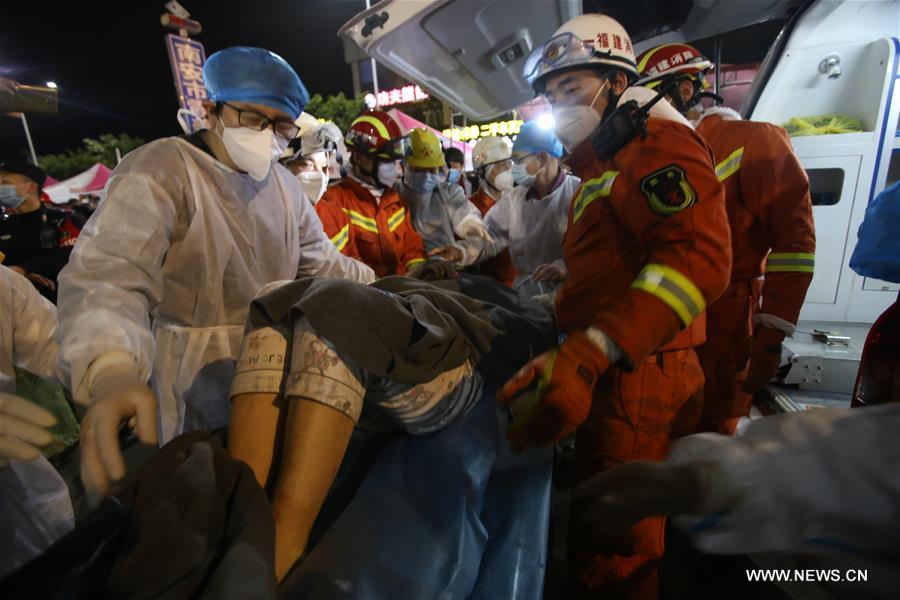 The hotel building collapse in East China's Fujian province on Saturday night had killed 26 by Wednesday morning, local authorities said.
By around 6:30 am Wednesday, 68 people had been recovered from the debris of Xinjia Hotel in Quanzhou city's Licheng district, 26 of whom had died, the rescue headquarters said in an online statement on Wednesday morning.
A total of 71 people were trapped in the building at the time of the collapse. Rescue workers are still searching for the three who remain missing. On Tuesday, 10 injured people had been discharged from a local hospital.
The hotel began construction in 2013 and was converted into a hotel with 66 rooms in 2018. It collapsed around 7:15 pm on Saturday, according to local security footage.
The hotel's collapse has been identified as a construction accident as the building had been illegally renovated several times, Shang Yong, deputy head of the Ministry of Emergency Management, said in a news briefing on Tuesday.