Coming RRR cuts may swell liquidity, lower SMEs' financing costs
By Chen Jia | China Daily | Updated: 2020-03-13 09:27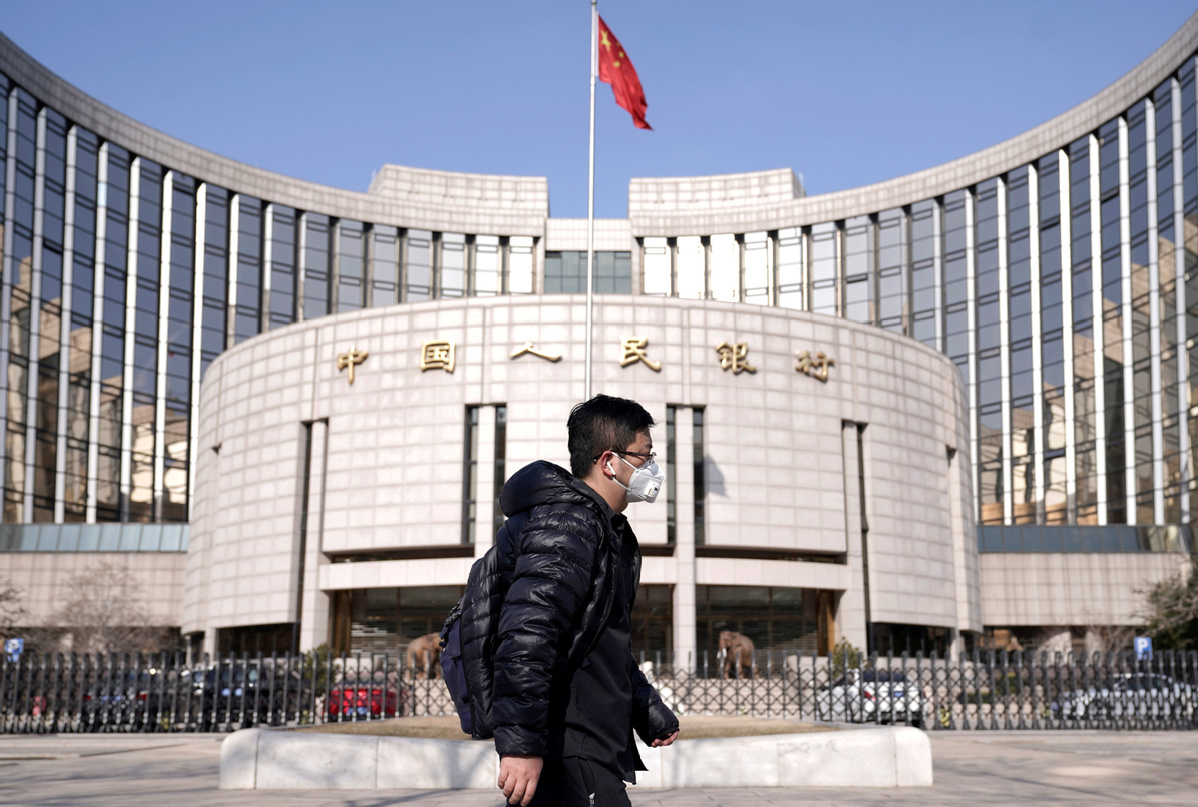 The People's Bank of China, the central bank, may conduct targeted reserve requirement ratio (RRR) cuts soon to supplement liquidity and push commercial lenders to lower financing costs for small and medium-sized enterprises, experts said on Thursday.
The upcoming targeted RRR cuts, possibly before or over the coming weekend, was decided at an executive meeting of the State Council chaired by Premier Li Keqiang on Tuesday. In addition, the government has urged more financial support for speedy resumption of business activities amid the novel coronavirus outbreak.
People close to the central bank told China Daily that monetary authorities have reached a consensus on measures for the next step, and the upcoming policies will put economic recovery "in a more prominent position", to reduce economic impact of the epidemic and achieve the annual economic and social development goals.
Monetary policy will focus on four targets, with "maintaining ample liquidity at a reasonable level" as the core. Other planned measures include using structural monetary policy tools to strengthen support for small and medium-sized companies' production resumption, further lowering financing costs through deepened reforms of the loan prime rate (LPR), and encouraging commercial banks to issue loans at preferential interest rates, the sources said.
Monetary authorities said tangible results have been achieved with regard to epidemic prevention and control, as seen in the latest indicators. As of March 9, the daily average coal consumption in major power plants rose to 80 percent of the consumption amount a year earlier, and the sales of houses and automobiles have stabilized or have risen.
Premier Li said that joint stock commercial banks will see bigger RRR cuts. He also urged financial institutions to better use the special re-lending and rediscounting measures, to guarantee essential supplies for epidemic control work and support bailout of enterprises.
Nomura Securities said in a note that the planned RRR cuts could add around 800-billion-yuan ($115 billion) loanable funds for banks. The six State-owned banks will see RRR cuts of 50 basis points, while other banks including joint stock banks, city and rural commercial banks, and rural credit unions may see 100 basis points reductions.
The last RRR cuts came on Jan 6, through which the RRR for big banks was reduced to 12.5 percent from 13 percent, and that for small and medium-sized banks was lowered to 10.5 percent from 11 percent, according to the PBOC.
"The targeted RRR cuts will release very limited funds, and commercial banks will still hesitate to increase lending without rate cuts, especially for deposits. Sacrificing bank profits through narrower interest spreads will pose more difficulties to banks," said Wen Bin, chief analyst at China Minsheng Banking.
Since February, the PBOC has provided 800 billion yuan to commercial banks through re-lending and rediscounting mechanisms.
But the February money and credit data, which were released on Wednesday, have surprised the markets. In February, short-term loans to firms posted their largest monthly gain on record, presumably benefiting from the PBOC's re-lending program.
But new yuan loans dropped to 906 billion yuan last month, compared with 3.34 trillion yuan in January. Medium to long-term loans to households dropped the most on record as property transactions virtually ground to a halt in February. The lack of major macro loosening measures such as RRR and a benchmark deposit rate cut may represent this dilemma of the central bank and broader differences of opinion in the appropriate method to support the economy, said analysts.
"While simply loosening monetary conditions may not be a sufficient condition to get the economy back on track, we believe it is a necessary condition since there will be continued negative impacts from the virus, which will likely require additional policy loosening to compensate," said Song Yu, chief economist of Beijing Gao Hua Securities Company Ltd.
"The monetary loosening we have seen in several other countries may make it easier for China to do the same, without worrying too much about the pressure it will put on the currency. The March credit data may be on the strong side as the impact from the virus may gradually diminish," Song said.