Philanthropist promotes vision for all
By BO LEUNG in London | China Daily Global | Updated: 2020-03-17 09:29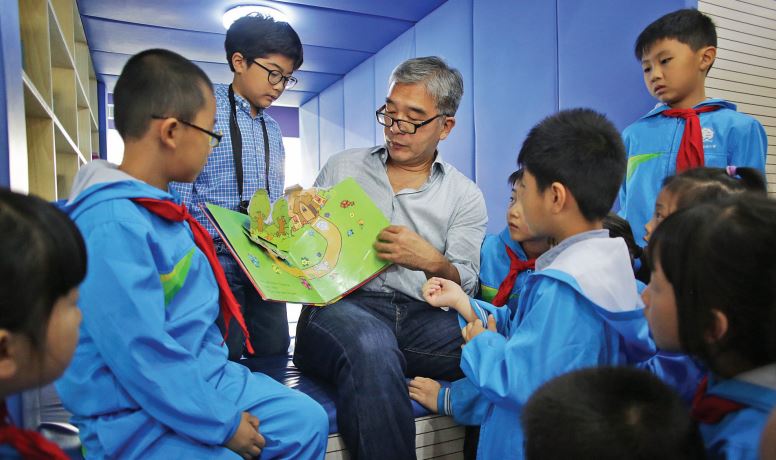 Chinese philanthropist James Chen is on a mission to tackle poor vision around the world, a problem he calls a "global epidemic".
For 15 years, Chen, founder of the charity Vision for a Nation and the Clearly campaign, has been funding and leading work to promote universal access to glasses.
"2.2 billion people in the world today have poor vision and for a vast majority of them, a basic pair of glasses would correct their vision," Chen told China Daily. "The solution is already there; glasses were invented 700 years ago and it's been an interesting journey for me to try and understand why there is this big disconnect between the problem and the solution."
According to the World Health Organisation, more than 1 billion people are needlessly losing their sight because of a lack of simple eye care.
People with conditions such as short or far-sightedness, cataracts and glaucoma could receive treatment.
In the report published last October, the WHO said it would cost an estimated $14.3 billion to treat the 1 billion people already living with visual impairment or blindness from cataracts, and short and far-sightedness.
Chen explained that he himself is short-sighted and so it became a personal mission for him to help others get access to vision correction and find out as much as possible about the issue.
"Poor vision affects education, affects productivity and driving accidents can be caused by bad eye sight, these can have a huge impact on people and this is why it's important to correct poor vision if you can," Chen said. "It can be done; the solution exists and we've shown you can actually do it at a reasonable cost."
As part of his Vision for a Nation program, Chen launched a mission in Rwanda, along with the government, to train more than 2,000 nurses in local health centers across the country.
Over three days, nurses were trained to recognize whether a patient needs to be referred to a specialist, or if a pair of glasses is the solution.
Vision for Nation's work in Rwanda was hailed a success, with some 2.5 million people there receiving a vision screening and affordable vision correction and treatment. "Rwanda now has a functioning primary eye care service, where every citizen can have their eyes checked," Chen said.
The Clearly campaign now looks to replicate the Rwandan method worldwide, and bring eye care and vision to all developing countries.
By the year 2035, Chen wants everyone to be able to see clearly.
"Elon Musk wants to put humans on Mars by 2035, so if humankind can master the technology to do that, there's no reason why we can't solve a basic problem and get everyone on earth to see this happening," he said. "When Elon Musk or NASA lands a person on Mars, I want everyone on earth to see that."
Chen's latest mission is the Glasses in Classes campaign, calling on Commonwealth leaders to provide sight tests, affordable glasses and other treatments for school children.
He suggested that some countries could follow the example of China's efforts in tackling myopia, which the nation has identified as a major issue.
The China National Health and Family Planning Commission's 5-Year Eye Health program includes a focus on the treatment and correction of uncorrected refractive errors, also known as short and long-sightedness, in children.
Clearly's research has shown, 720 million people in China, tens of millions of them children in rural areas, struggle with poor vision.