Filmmaker's short video gives Nanjing virus campaign a leading role
By Xing Wen | China Daily | Updated: 2020-03-18 08:15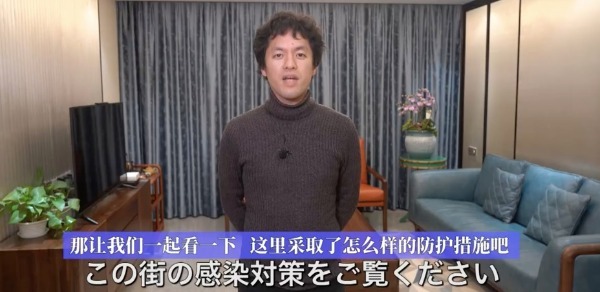 A 10-minute video highlighting how Nanjing, the provincial capital of Jiangsu province, tackled the coronavirus outbreak, has proved to be a major hit in both China and Japan.
The video, Emergent Report: A City That Sees No More New Confirmed Cases by Japanese director Ryo Takeuchi, first hit the Japanese homepage of the website Yahoo! on March 2. Since then, it has appeared on almost all of the major media outlets in Japan, including the public broadcasters TBS, TV Asashi and Fuji Television Network.
As of March 1, Nanjing, where Takeuchi lives, had not reported any new confirmed cases for 11 consecutive days. He decided to record the effective measures which were taken by its residents to combat the epidemic.
When Takeuchi returned from Japan in mid-February, he was quarantined for two weeks at home. After the quarantine was completed, he realized that visitors to his home were required to have their temperature taken and write down assurances that they had not come from high-risk areas and did not exhibit any coronavirus symptoms.
An online platform was also set up for all visitors to the city to log in and note down their identity, arrival time, current address and health condition, enabling the authorities to have a comprehensive knowledge of the city's demographics.
In the same vein, when taking the subway, passengers were required to scan a QR code for registration, which helps to trace suspected cases and anyone that may have come into contact with them.
In public places, signs reminded people of the importance of disinfection, ventilation, hand washing and the wearing of masks.