HK doctor gives virus safety classes online
By PRIME SARMIENTO in Hong Kong | China Daily Global | Updated: 2020-03-19 08:52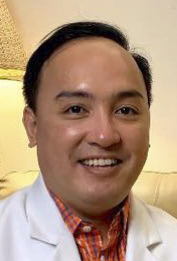 Editor's note:In this series, we share stories and experiences showing how expats are dealing with the novel coronavirus pneumonia outbreak.
The novel coronavirus outbreak has disrupted work schedules across Asia. To reduce the risk of contracting COVID-19, many people work from home; others have had to cut working hours as the outbreak has slowed business.
But for Hong Kong-based doctor Michael Manio, the outbreak has disrupted his weekends. There is no time for rest or play as he chooses to use his weekends making videos on COVID-19 prevention. He uploads them on YouTube and promotes them on social media, hoping to help some of the most vulnerable in the city: Filipino domestic helpers.
"I want to use my personal time to help the Filipino community," Manio, born in the Philippines, said.
Manio is the program manager for emergency medicine at the Li Ka Shing Faculty of Medicine, at the University of Hong Kong. Like most Hong Kong academic institutions, HKU had to suspend classes to contain the virus. Students, however, still need to get their education.
So for Manio and his colleagues, work continues, but with a twist. They still go to the campus, do their research, prepare lessons and teach-not in classrooms, however, but online.
And his online teaching schedule does not end on campus. When he returns home, he makes health videos for Filipino domestic helpers in Hong Kong.
Manio said the idea came after he met in February with the Philippine consul-general and other leaders of Filipino migrant groups. Manio has been helping with the Philippine consulate's medical outreach programs since 2012, conducting workshops on health and wellness, and giving free vaccinations.
But last month's meeting was significant, addressing a new challenge for the Filipino community-the COVID-19 outbreak. There are more than 130,000 Filipinos in Hong Kong, and over 90 percent of them are domestic helpers who may lack the resources and supplies to protect themselves from the virus.
Initially, Manio helped the Philippine consulate by giving epidemic updates and advice, which was then disseminated by the consulate through social media and media interviews.
But Manio felt he could do more. He is, after all, an educator at heart. Apart from teaching medicine at the university, Manio is the program director of HKU's EmpowerU, a program where university professors teach classes for domestic workers.
EmpowerU sprang from Manio's personal advocacy to uplift Filipino domestic helpers through education. He set up the Domestic Workers Empowerment Project in 2014 and held classes on his own. It was later incorporated into HKU's outreach program and rebranded as EmpowerU in 2018.
Manio was keen to educate people on COVID-19, and he wanted to hold workshops as he learned that a lot of people were not even aware that basic hygiene practices such as frequent hand-washing are effective in preventing the spread of the virus.
But he also knew it was risky to conduct group workshops given the rising number of COVID-19 cases.
It was then that Manio, taking a cue from his HKU online lectures, decided to produce videos instead.
"I love teaching, I love educating people, and by making these videos I can reach out to more people," he said.