Freelance workers hit hard by COVID-19
By ANGUS McNEICE in London | China Daily Global | Updated: 2020-03-20 10:40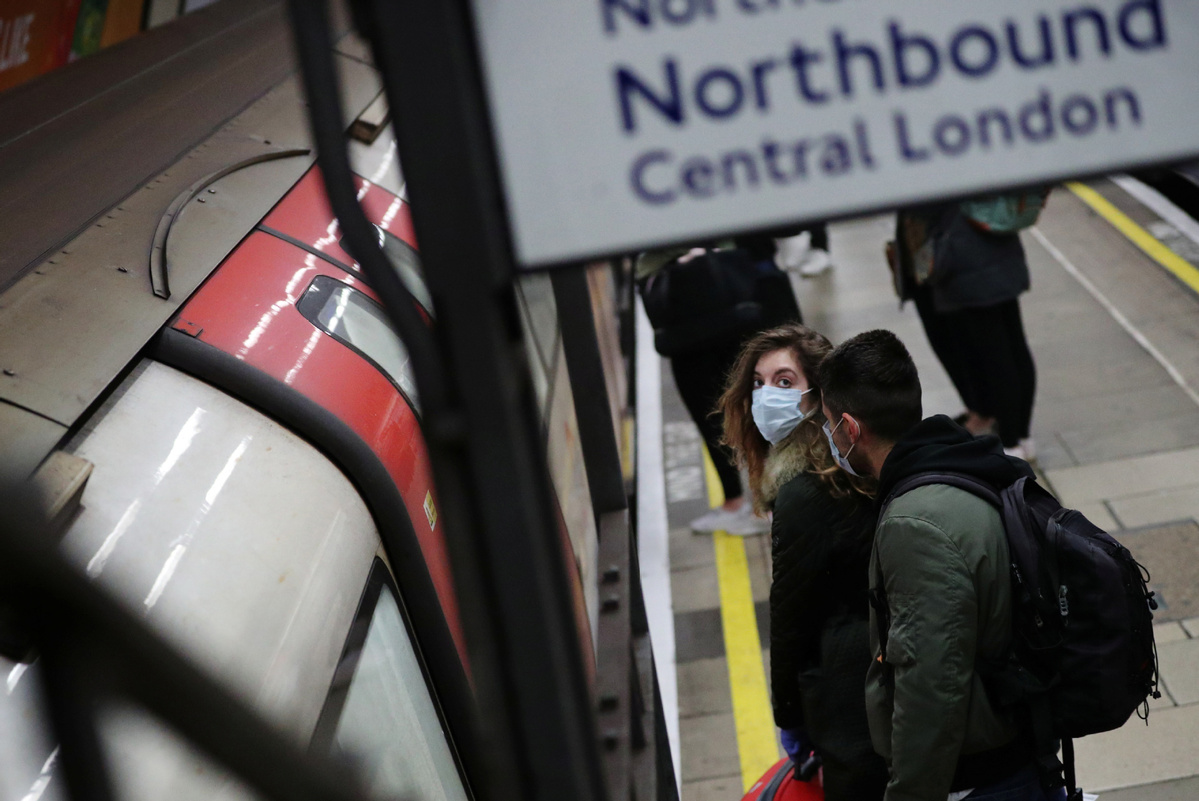 Freelance workers in the creative industries are calling for increased support from the United Kingdom government as they face large financial losses due to the COVID-19 crisis.
Non-salaried workers across the UK have entered an uncertain period, as the novel coronavirus outbreak has led to the cancellation or postponement of production projects that normally rely heavily on freelance professionals.
On Wednesday, UK media and entertainment union Bectu conducted a survey of more than 5,600 people in film, fashion, design, music, photography and other creative sectors affected by COVID-19. Bectu found that 46 percent of respondents had already lost income due to disruption caused by the disease, and 71 percent were afraid they would not be able to pay their bills.
The UK Creative Industries Foundation, or CIF, conducted a similar survey of 2,000 people on Tuesday, and found that 54 percent of respondents expect income to decrease by more than 50 percent due to the fallout from the pandemic, with many already experiencing immediate losses.
"Our creative industries are one of the UK's leading success stories," said CIF Chief Executive Caroline Norbury. "They are vital, not only for our economy, but for our way of life, bringing communities together and joy to millions around the globe. It is vital that our creative businesses are able to survive."
On Tuesday, the government outlined financial measures to support UK enterprise, including 330 billion pounds ($381.5 billion) in loan funds, 25,000-pound grants for small businesses in the leisure, hospitality, and retail sectors, and an extension of business rates relief.
While Norbury welcomed those measures, she said they did not go far enough to support freelancers or the self-employed people who face a direct loss of income.
"A third of the UK's creative workforce is self-employed and they will be hit hard," she said. "The measures announced on mortgage payments and alleviating hardship are welcome but fall short of guaranteeing these workers' income; a government measure that is now desperately needed."
Following the announcement of the economic relief package, Tracy Brabin, who is a Labour MP and the shadow secretary for digital, culture, media and sport, asked the government to consider further emergency measures to keep the creative sectors "afloat during this period of crisis".
She said that couples who both work in creative jobs will be hit particularly hard, facing "staggering" financial losses averaging 20,000 pounds per household.
The government has lowered the threshold at which low-income earners can qualify for benefits, Brabin noted, and she welcomed the introduction of statutory sick pay for the self-employed. She suggested that, in addition, the government should consider providing a temporary minimum income for freelancers.
She also criticized the government for recommending that people stay away from cinemas, theaters, clubs, and pubs during the outbreak, without mandating the closure of such venues, meaning that those affected would find it difficult to claim insurance for loss of revenue.
According to Bectu, "theater workers have been dramatically affected" by the government advice.
Hannah McClean, an actress from Northern Ireland living in London, says she and other performers face significant financial strain.
"I feel in limbo, we don't know how long this will last, we are unsure when we are going to work again. It's a scary prospect," McClean said.
Several creative industry bodies-including Bectu, the UK Film and TV Charity, UK Theatre, and the Society of London Theatre-have set up web pages and helplines that offer support.
UK revenue and customs services has also set up a phone line to give advice to self-employed people concerned about not being able to pay their tax because of the COVID-19 outbreak.