BMW to continue ramping up investment in world's largest auto market
By Li Fusheng | China Daily | Updated: 2020-03-23 08:37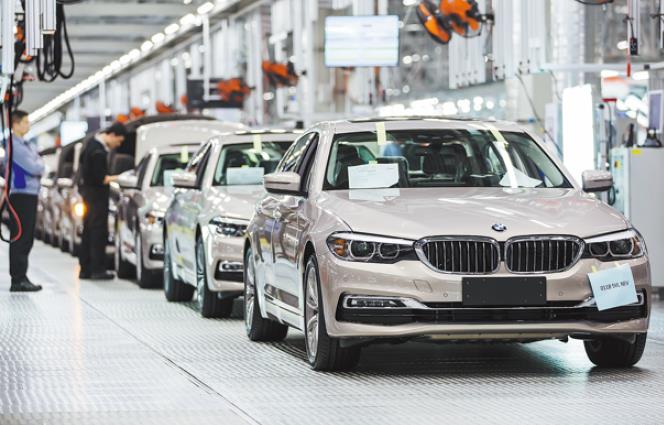 BMW AG is considering scaling up its investment in China as the German premium carmaker is convinced the country's development potential in the long run remains positive, a senior company executive said.
"All of our investments we committed (in China) will continue, and we are actually discussing investing more in China in the future," said Jochen Goller, president and CEO of BMW Group Region China, in a video on Wednesday.
"So China will remain our most important market worldwide."
Goller said the novel coronavirus epidemic had disrupted the country's car production and sales during the past several weeks and the impact on the industry is likely to linger through the first half of the year. But he added that BMW is optimistic about the mid-and long-term prospects of the country.
Goller said BMW resumed operations at its offices and plants in China on Feb 17, and that about 85 percent of its dealership network is back on track as the epidemic is basically curbed in the country.
"Clearly we are tackling challenges and ramping up our business," Goller said. "Unprecedented crises like this require decisive actions and leadership, and this is precisely what China has demonstrated over the past weeks and months."
BMW has not released monthly sales figures for this year. Pieter Nota, a board member in charge of sales, said the company saw a significant sales slide last month in China, but signs of recovery have emerged in March.
"Incoming orders in China have significantly increased again," Nota said at the company's annual accounts conference on Wednesday. "But it is too early to make a forecast for the entire year."
The company delivered 724,733 BMW and MINI-branded vehicles in China last year, up 14 percent year-on-year and accounting for 28.5 percent of its global total.
The German automaker in 2019 became the best-selling premium carmaker in the world's largest car market.
China is also an important pillar of BMW's e-mobility plan. The carmaker said its electric iX3 SUV will go into production this year as scheduled at its plant in Shenyang, Liaoning province.
The model will be sold in China and exported into other countries as well.
The iX3 is one of many electrified models in the pipeline. In 2021 the company will launch the iNEXT, a fully-electric model and enabled for highly automated driving.
The i4, which made its debut online earlier this month, will hit the market in the same year.
"By 2023, the BMW Group will already have 25 electrified models on the roads, more than half of them all-electric," BMW Chairman Oliver Zipse said at the annual accounts conference.
Zipse said the goal is to enable customers to choose the technology that best suits their demand: fully electric cars, plug-in hybrids or vehicles powered by combustion engines.
BMW is investing heavily in new technologies including e-mobility and software know-how, with 30 billion euros slated to be invested by 2025, Zipse said.
"Companies capable of developing and combining hardware and software in equal measure will shape the future of the automobile," he said. "In this respect, we are quite clearly in the fast lane."