BoC's asset quality stays stable in 2019
By Jiang Xueqing | chinadaily.com.cn | Updated: 2020-03-27 21:55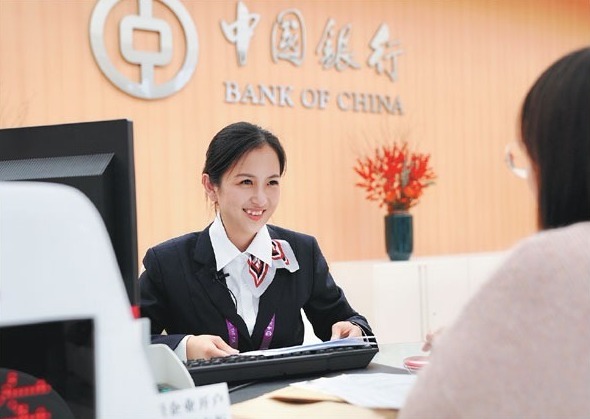 The asset quality of Bank of China Ltd, one of China's largest State-owned commercial banks, remained stable in 2019. By the end of last year, its non-performing loan ratio was 1.37 percent, down by 0.05 percentage point from the prior year-end.
The bank's outstanding special-mention loans stood at 289.31 billion yuan ($40.8 billion) at the end of December, a decrease of 53.05 billion yuan year-on-year. Its coverage ratio of allowance for loan impairment losses to NPLs was 182.86 percent, up 0.89 percentage points.
Although credit risk indicators continued to improve, the outbreak of novel coronavirus pneumonia and huge fluctuations of global financial markets have led to an increase of economic uncertainties and may bring negative impact to the bank's full-year asset quality, said Liu Jiandong, chief risk officer of BOC.
He estimated the bank's overdue loans will increase in the first quarter and the first half of this year.
"To find out the impact of the epidemic on our asset quality, we conducted scenario analysis and pressure tests and made different policies for potentially risky corporate clients, helping them find solutions to go through tough times and liquidating our existing loans," he said at a news conference on Friday.
The bank also introduced technologies to tap into the potential of online debt collection and online disposal of nonperforming loans, along with focusing on business opportunities in new infrastructure projects and new types of consumption.
"Using these measures, we will try our best to keep our group's asset quality and cost of lending remain basically stable this year," Liu said.
The impact of the novel coronavirus outbreak on the bank will be short-term and generally controllable, said Wang Jiang, vice-chairman and president of BOC.
"The epidemic will not change the long-term upward trend of China's economy but will accelerate changes in production patterns, lifestyle and business models. It brings a new opportunity for commercial banks to speed up digital transformation, the promotion of agile response, business scenario construction, smart operation, and empowerment through technology," Wang said.
Taking quicker steps in digital transformation, BOC invested 11.65 billion yuan in information technology last year, accounting for about 2.1 percent of its operating income.
The bank achieved a profit for the year of 201.9 billion yuan, a year-on-year increase of 4.91 percent, and a profit attributable to equity holders of the bank of 187.4 billion yuan, a year-on-year increase of 4.06 percent, according to its 2019 annual results announcement.