Chinese-affiliated companies help supply PPE to US
By MAY ZHOU in Houston | chinadaily.com.cn | Updated: 2020-04-01 12:01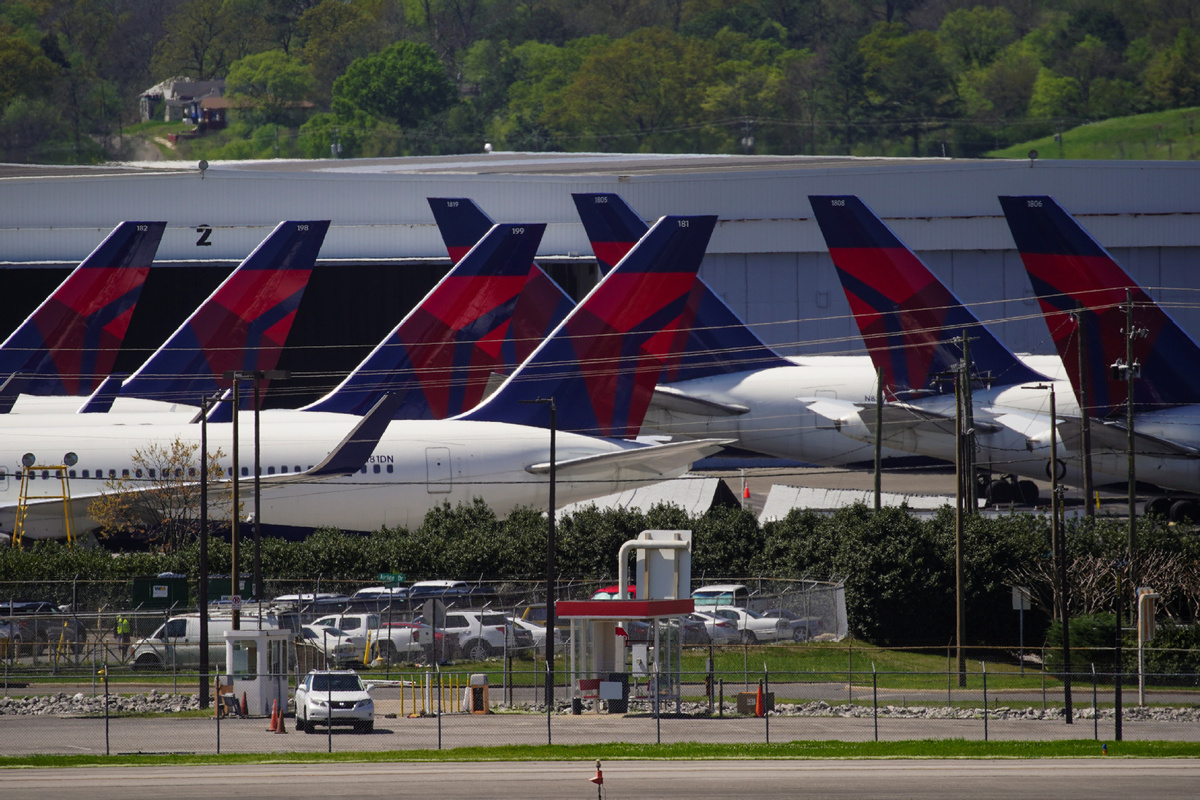 As the coronavirus outbreak escalates in the US, the demand for medical supplies continues to grow.
In response, US carrier Delta Air Lines announced Monday that it would restart regularly scheduled operations from China with cargo-only flights between Shanghai and Detroit, Michigan.
The first flight left Monday from Detroit. It is scheduled to return with medical supplies April 2.
"We know getting surgical masks, gloves, gowns and other protective equipment expeditiously to facilities across the country is imperative to protecting medical professionals and helping address the COVID-19 situation," said Shawn Cole, vice-president at Delta Cargo.
With so many US passenger flights suspended, China-based suppliers of medical personal protective equipment (PPE) who have recently restarted production have been looking for shipping alternatives. The new cargo flights between China and the US will help keep vital supply lines open.
The flights will operate three times a week using a fuel-efficient Airbus A350-900, which can carry 49 tons of cargo. Once the cargo arrives in Detroit, it can be transferred to domestic flights for forwarding to destinations around the US.
"Operating regularly scheduled cargo flights means suppliers in China can get these supplies to hospitals and healthcare facilities across the US within hours, not the days or weeks it would take via cargo ship," Cole said.
Delta will evaluate increasing frequency to daily flights or explore opening additional US gateways depending on demand.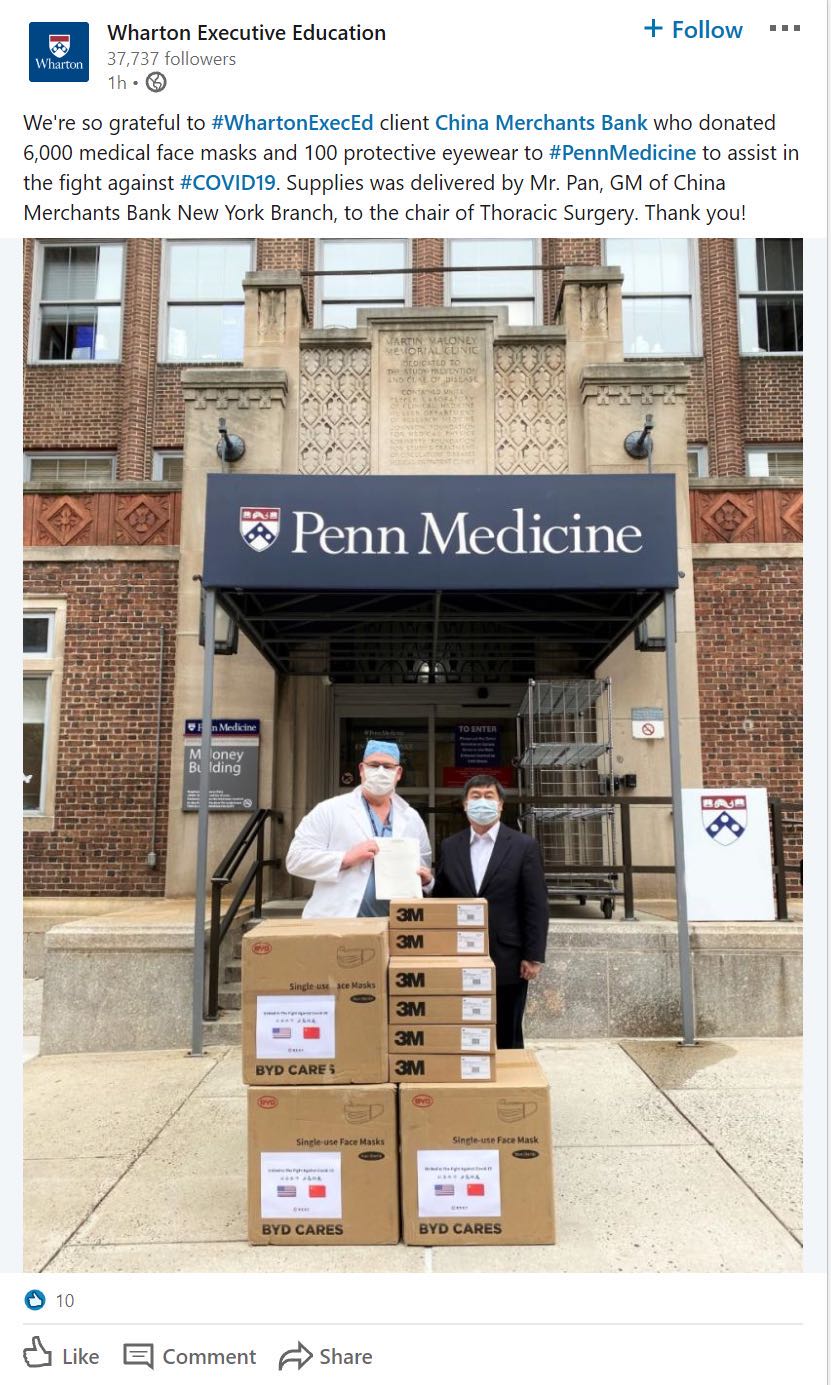 In another instance of needed aid coming from China, Serguei Netessine, professor and vice-dean for Global Initiative at the University of Pennsylvania's Wharton School, sent out a request for PPE and got help from China Merchants Bank's New York branch within hours.
On Monday, the bank delivered 6,000 masks and 100 goggles to UPenn Health System.
"It's great to have friends of The Wharton School such as China Merchant Bank, our long-standing partner," Netessine said on his social media account.
Last Friday in Kentucky, GE Appliances, a Louisville-based subsidiary of Haier, delivered 2,500 N95 masks to a local hospital affiliated with University of Louisville (UofL) Health to help healthcare workers maintain an adequate supply of PPE, which has been in short supply across the US.
According to a news release, GE Appliances President and CEO Kevin Nolan said the company, as soon as it heard about the shortfall from Louisville Mayor Greg Fischer, began working with suppliers to secure masks.
"We have a long-standing partnership with UofL and appreciate the chance to help those who are heroes on the front lines protecting our community," said Nolan.
"These are masks that can save lives," said Ken Marshall, COO of UofL Health. "We are grateful to GE Appliances for recognizing the need and supporting our team. The outpouring of support we have seen from our neighbors, corporate and private citizens, is heartwarming."
On Monday, GE Appliances also announced that a significant portion of the products it makes over the next two weeks at its nine manufacturing sites in the US will be donated to those working across the country on the front lines of the fight against COVID-19.
"These men and women are working around the clock to keep us safe. We're relying on them, and they are relying on us and the products we make to keep their families safe and fed," said Nolan.
The company is working with United Way Worldwide for the donation of thousands of appliances to healthcare workers, firefighters, paramedics and police officers on the basis of need. Donations of appliances to firehouses, police stations and hospitals will also be considered.