Officials get creative in the Philippines
By PRIME SARMIENTO in Hong Kong | China Daily | Updated: 2020-04-03 09:31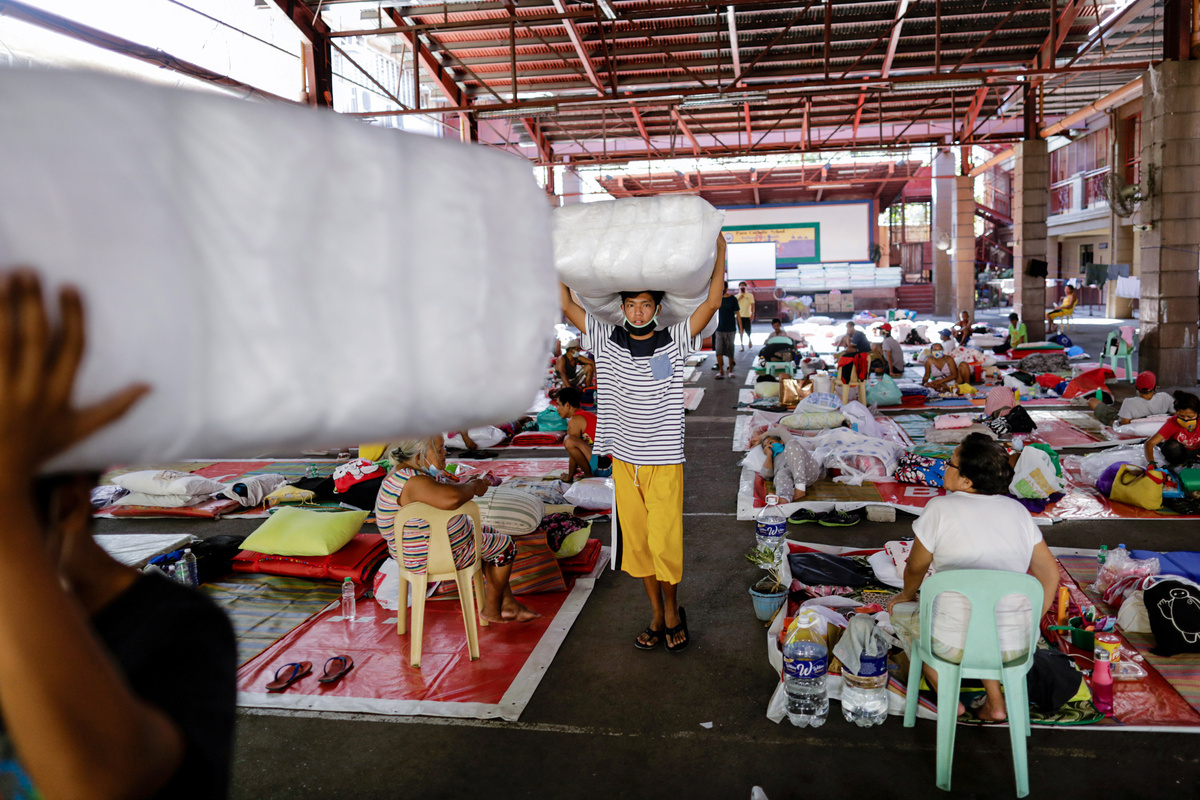 Trina Alejandra Firmalo-Fabic worries about the impact on her town of the lockdown imposed by the Philippine government to curb the novel coronavirus.
But the 38-year-old mayor of Odiongan is trying to keep life going in the coastal town in Romblon Province, more than 200 kilometers south of the nation's capital Manila.
"On a day-to-day basis, we try to make sound decisions synchronized with national and provincial policies while taking into account the local context and public interest,"Fabic said.
The lockdown was imposed on March 16. It requires that everyone in Luzon practices social distancing. Local officials across Luzon face a dilemma: how to keep their residents safe without depriving them of their livelihoods and daily needs.
Most of Odiongan's 45,000 residents rely on fishing and farming and get basic supplies through the ferries that dock in the town's port.
To ensure that housebound residents have what they need and still have the means to earn a living, Fabic commissioned local seamstresses to sew face masks and personal protective equipment.
Fabic has enforced a curfew and set up checkpoints to restrict movements. The mayor has also arranged for vehicles to ferry around health-care workers and other front-line staff, as public transportation is banned.
Fabic's policies, while praiseworthy, are not unique. In the two weeks since the administration of President Rodrigo Duterte put Luzon under "enhanced community quarantine", local officials have learned to think outside the box.
"These local executives have been notable for trying to go beyond that basic mandate," said Herman Joseph Kraft, associate professor of political science at the University of the Philippines. Kraft stressed that local officials are expected to be enforcers of the lockdown.
In the region covering Metro Manila, some city mayors have shown they are indeed front-line strategists in the fight against the coronavirus.
Marcelino Teodoro, mayor of Marikina city, responded to the clamor for mass testing by converting a government building into a testing center.
Manila Mayor Francisco Domagoso persuaded hoteliers to give free lodging to health-care workers so that they can get enough rest after long hours of duty.
To keep their local economies humming, Edwin Hamor, mayor of Casiguran town in Sorsogon Province, and Emerson Pascual, who runs the town of Gapan in the Province of Nueva Ecija, bought local produce to use as part of relief packages that have been distributed to residents.
"Good governance is about having great communication. Channels should be clear and plans are outlined and implemented accordingly," Ruben Carlo Asuncion, chief economist at Union Bank of the Philippines, said.