NYC mayor warns ventilator supply running out
By AI HEPING in New York | chinadaily.com.cn | Updated: 2020-04-04 00:03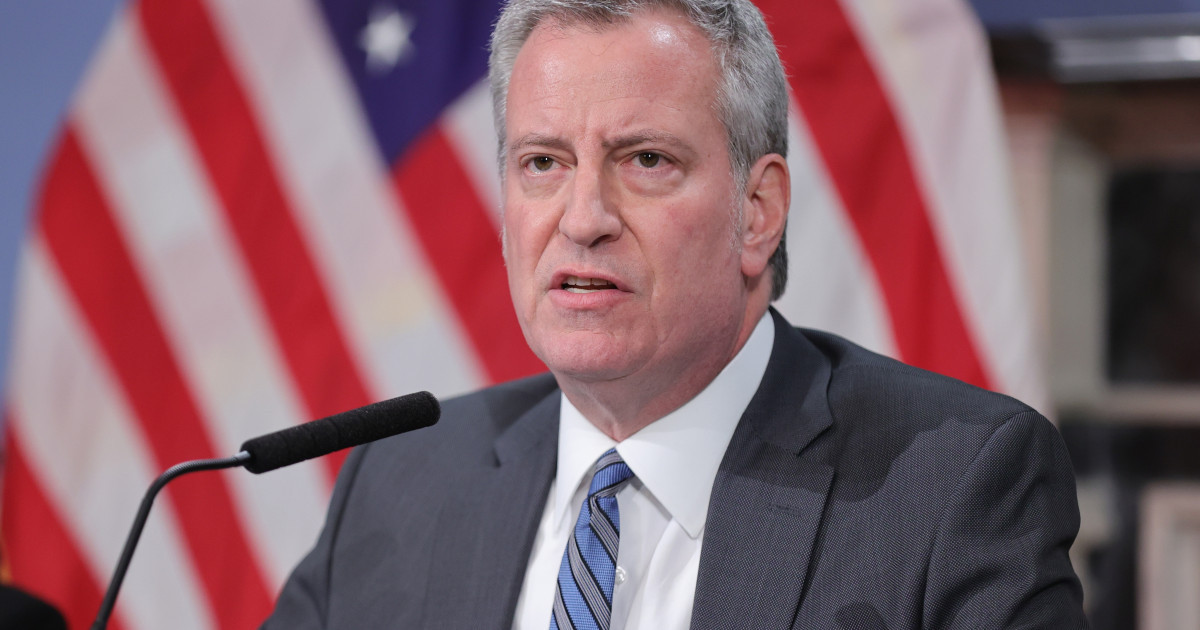 New York City Mayor Bill de Blasio on Friday warned that the city would run out of its supply of ventilators by Monday or Tuesday to fight the coronavirus outbreak.
"I don't know after Sunday if we're going to have what we need, and that's just the ventilators" de Blasio told CNN. He said that officials predict that the city will have 5,000 ICU COVID-19 patients that require ventilators.
On Thursday in New York, the state hardest hit so far, Governor Andrew Cuomo said that health workers would run out of ventilators in six days if stockpiles were not resupplied.
President Donald Trump on Thursday announced he was invoking the Defense Production Act, a 1950s law, to reinforce dwindling medical supplies. The move came after desperate pleas from governors and health care officials.
The US Labor Department reported Friday that employers shed 701,000 jobs in March, a number expected to worsen in coming months.
The data released on Friday was mostly collected in the first half of the month, before stay-at-home orders began to cover much of the country in the past two weeks.
On Friday, Brett Crozier, the Navy captain who was relieved of duty on Thursday by acting Secretary of the Navy Thomas Modly, left the USS Theodore Roosevelt in Guam to cheers of sailors aboard the aircraft carrier.
Modly acted after Crozier wrote a letter begging the Navy for help with a worsening coronavirus outbreak aboard the ship leaked to the media.
"We as a crew really just stood their at attention waiting for [captain] to depart," a sailor aboard the vessel said. "It was a very emotional feeling, and as he was transiting we were saluting him off.''
"Once he was on the brow of the ship, we all crowded the brow applauding and chanting his name because he really meant a lot to us," said another sailor.
A video shows the captain walking down the gangway onto the pier before turning and waving goodbye to the crew.
A poll released on Friday showed that less than half of Americans now approve of Trump's management of the coronavirus crisis, a drop-off from two weeks ago, according to a new ABC News-Ipsos poll.
The poll, finds that 47 percent approve of Trump's handling of the public health crisis, while 52 percent disapprove.
Other recent polls have suggested a bump in approval of Trump's performance, including an ABC-Ipsos survey released March 20 that showed 55 percent approval of his management of the outbreak.
The latest ABC-Ipsos poll was conducted on April 1 and 2, after the White House released projections that between 100,000 and 240,000 Americans would die as a result of the coronavirus even if social distancing measures advocated by the Trump administration were closely followed.
Trump said Thursday that his administration would soon release nationwide recommendations on wearing face masks after initially telling the country they were not needed to prevent the spread of the virus.
Trump said the new guidance would stop short of requiring all Americans to wear face coverings.
"I don't think they'll be mandatory because some people don't want to do that," he said, adding that Americans who do want to wear face coverings can "decide for themselves".
Dr Anthony Fauci, the nation's top infectious disease expert, said Thursday that he does not know why the US has not instituted a nationwide stay-at-home order amid the spread of COVID-19, saying the country ``really should be" doing so to protect American lives.
Many lawmakers have encouraged Trump to issue a directive, but he has so far resisted instituting a nationwide order, saying such decisions required a ``little flexibility",
The New York Times has reported that about 297 million people in 38 states are under such guidelines, although some states have not yet announced any such measures.
In Florida, Miami Mayor Francis Suarez on Thursday urged Trump to suspend all flights from international and domestic "COVID-19 hotspots" to Miami International Airport to prevent the spread of the coronavirus.
"I have personally witnessed its speed, its spread, and its lethality among my residents in Miami, and now in the state of Florida," Suarez wrote in an open letter to the president that he shared on Twitter.
Suarez tested positive for the coronavirus last month and only reunited with his family this week. His request came the day after Florida Governor Ron DeSantis issued a statewide 30-day stay-at-home order.