Oil rises on possible OPEC, Russia deal to cut production
By SCOTT REEVES in New York | chinadaily.com.cn | Updated: 2020-04-04 02:59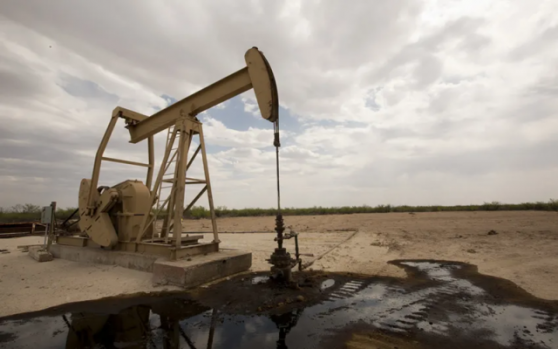 Oil prices continued to rise Friday in anticipation that OPEC and Russia will reach a deal to cut production, easing downward pressure on prices due to an oversupply.
Saudi Arabia and Russia have flooded the market with oil as demand collapsed due to the worldwide economic shutdown caused by spread of the coronavirus, also called COVID-19.
West Texas Intermediate crude, the gauge of US prices, rose $1.24, or 3.90 percent, to $26.56 a barrel Friday and is up about 20 percent for the week. But it's still about 40 percent below its January high.
Brent crude, the international benchmark, gained $2.74, or 9.15 percent, to $32.59 a barrel.
Oil is considered a proxy for future economic activity because it is used extensively in production and transportation.
Despite this week's price gains in the sector, the drop in demand has clipped about 40 percent of the stock value of Exxon Mobil and ConocoPhillips since Jan 2.
If prices don't rebound, US drillers could default on more than $32 billion in high-yield debt this year, creating a default rate of 17 percent. Prior to the plunge in crude oil prices, Fitch Ratings expected a default rate of 7 percent for 2020.
Denver-based Whiting Petroleum, a shale driller active in North Dakota's Bakken Shale, filed for bankruptcy protection last week after low prices eroded profits and threatened its ability to borrow in the future.
Chesapeake Energy, Ultra Petroleum and California Resources have warned they may be unable to make debt payments or seek to negotiate with creditors.
Reuters, citing a source familiar with the issue, said OPEC will meet Monday to discuss production cuts equal to about 10 percent of the world supply.
US President Donald Trump told CNBC that he expected Russian President Vladimir Putin and Saudi Crown Prince Mohammed bin Salman to agree to cut production by 10 to 15 million barrels a day.
But it's unclear that such deep cuts are possible if the US doesn't participate in the deal. Reuters reported that Trump doesn't plan to ask US companies to scale back production.
"President Trump might have been shooting from the hip when he tweeted about oil (Thursday), promoting the idea of a deal too early on negotiations of high complexity that need more time to blossom," Bjornar Tonhauge, head of oil market for Rystad Energy, an independent research firm based in Oslo, Norway, told CNBC in an email.
An agreement without US participation likely would result in a production cut of less than 10 million barrels a day, Ayham Kamel, an analyst at Eurasia Group, said in a research note to investors.
However, a continued drop in worldwide demand for fuel could again depress prices even if an agreement is reached between Saudi Arabia and Russia because reducing supply wouldn't be enough to offset collapsing demand.
"Demand is set to decline by amounts never before seen driven by the COVID-19 global economic shock," Kurt Hallead, co-director of RBC's global energy research unit told CNBC.
Another problem: vast amounts of crude oil in storage could undercut recent price gains.
Storage capacity filled up as demand for fuel plunged because the worldwide economy shut down as people stay home to avoid spreading or contracting the virus. Airlines have cancelled flights and despite low prices at the pump, people aren't driving.
"There is some part of cautious optimism in me, but it's deeply entangled with a potential economic recovery and the uncertainties around that," Marwan Younes, chief investment officer of New York hedge fund Massar Capital Management, told The Wall Street Journal.