Qingming festival boosts recovery of domestic tourism
Xinhua | Updated: 2020-04-07 14:53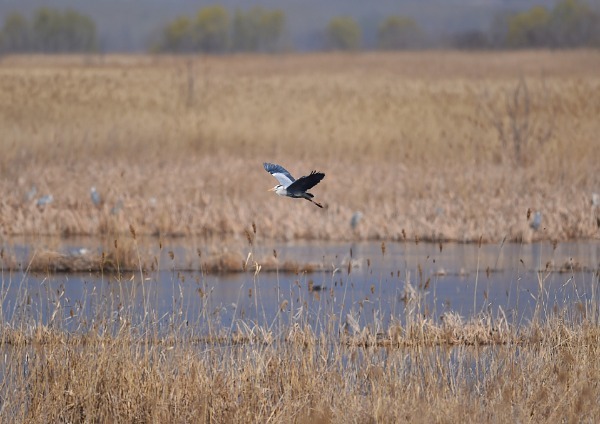 Bike riding, bird watching, or simply enjoying the natural scenery against the blue sky. A wild duck lake wetland in suburban Beijing has attracted urbanites during the traditional Qingming festival.
The park imposes a daily limit of 1,680 visitors and workers take body temperatures for visitors and ask them to show their health codes, which are common preventive measures in many scenic spots.
"Our tickets sold out one day in advance on the Internet, "said Liu Xuemei, a park management official. "Through the online booking of tickets, we strictly control the flow of tourists to protect wild birds as it is a season of bird migration."
Besides paying tribute to the dead, outing is another tradition among Chinese during Tomb-sweeping Day, also known as Qingming Festival which fell on Saturday. Citizens enjoy a three-day holiday for the festival.
As China's domestic COVID-19 situation continues its improving trend, more parks and scenic sites have reopened across the country, providing places for citizens to have spring outings amid tight prevention measures.
On Saturday, the Juyongguan section of the Great Wall and the Ming Tombs in Beijing reopened to the public after two months of closure in the prevention and control of COVID-19.
The famous Badaling section of the Great Wall in Beijing, which partly opened on March 24, hosted 12,000 tourists on Sunday alone.
Beijing's major parks, which partly opened to the public, also adopted strict measures to control the number of tourists while cancelling some traditional spring activities such as enjoying flowers to avoid gathering.
Data from several domestic travel companies such as Qunar and Trip.com show that the domestic tourism industry is recovering and the booking volume of tickets for travel, hotels and scenic spots is on the rise.
Since March, some of the business activities of travel agencies have resumed in more than 10 provinces and municipalities. Tours around cities and 1-hour high-speed trips are popular, according to the travel platforms.
"I haven't been out during the epidemic. It's fine today. I brought my daughter to the mountain area to breathe fresh air and relax," said a female tourist surnamed Liu, in the city of Wuhu, east China's Anhui Province. Liu went to the suburban area of Wuhu with her daughter for an outing on Saturday and said she felt the epidemic prevention measures were reassuring.
At the Balihe scenic area in Yingshang County, Anhui, the number of tourists rose from 1,000 after it reopened on March 15 to about 8,000 per day during the Qingming holiday.
The scenic area implements online real-name booking. Its tourist service center has a body temperature detection area and provides wash-free disinfectant. Staff members wear masks and gloves, according to Wang Longtao, deputy general manager of a company in charge of the Balihe tourism development.
"I am optimistic about the recovery of domestic tourism. People have accumulated a strong desire to consume," said Liang Jianzhang, co-founder and chairman of Trip.com Group.
Huangshan Mountain, a UNESCO world heritage site in Anhui Province, saw 20,000 tourists on Saturday and Sunday, as pictures of crowded tourists triggered concerns over epidemic prevention.
The scenic area authorities said Monday they increased 20 transfer buses and mobilized a total of 160 buses to prevent overcrowding.
Industry experts warn that as the COVID-19 epidemic has not ended domestically and the pressure of imported cases is growing, scenic spots should make people's safety and health the top priority and take targeted measures as they reopen.