Bali visits drop amid pandemic
By DAMES ALEXANDER SINAGA in Jakarta | CHINA DAILY | Updated: 2020-04-14 07:56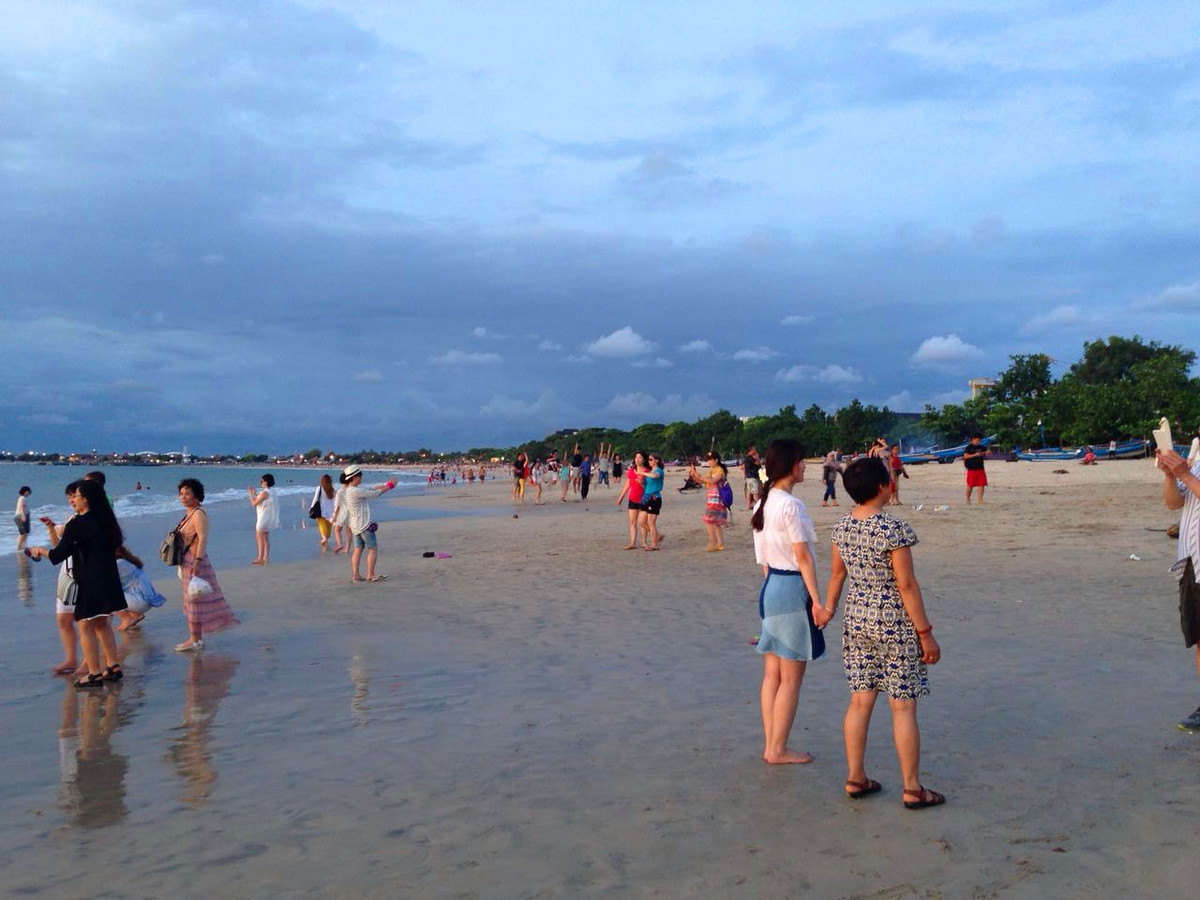 The COVID-19 pandemic has struck a hard blow to tourism in Indonesia's holiday island, Bali.
Arrival numbers have plunged since March as some countries have imposed travel restrictions amid the outbreak.
The province that's typically crowded with foreign travelers is quiet following the Indonesian government's decision to suspend entry to foreigners.
This could cause an economic crisis on Indonesia's internationally renowned "goddess island", insiders say.
Over half of economic activity in the province is related to tourism, says the head of Bali's tourism office, I Putu Astawa.
Many hotels have extremely low occupancy rates, he says. And guides have had little work.
The number of inbound arrivals during March and April is otherwise at least 10,000 per day, with most coming from China and Australia.
Flights from China have been suspended since Feb 5, causing a reduction of up to 100,000 arrivals, the local office of Indonesia's central bank says.
"This is worse than the Bali bombings," Astawa says, referring to terrorist attacks in 2002 and 2005.
Bali's office of statistics reports nearly 364,000 inbound arrivals in February, a roughly 31 percent decline compared with January.
On Monday, the number of confirmed cases of COVID-19 across Indonesia jumped to 4,557, and the death toll climbed to 399.
The number of cases in Bali had risen to 63 as of Thursday, and two people reportedly died of the virus. The Association of the Indonesian Tour and Travel Agencies also expressed concern about the situation.
"This COVID-19 outbreak is the worst disaster for tourism," chairman of ASITA's Bali chapter, Ketut Ardana, says.
Bali, he says, has experienced several events causing drops in international tourists, such as the Gulf War in 1990, the cholera outbreak in 1995, Indonesia's financial crisis in 1998 and the Bali bombings.
"Those events greatly disturbed the tourism sector, which means that there must be decreases in tourist arrivals," Ardana says.
"However, COVID-19 is not only causing decreases in the number of tourist arrivals but also stopping tourism activities. That's why I said it's the worst."
Ardana calls on authorities to provide relief for businesses, such as tax exemptions and lower interest rates.
Astawa hopes the pandemic will end in June, and tourism will start to recover around then.