Beijing moves to curb flying catkins
Xinhua | Updated: 2020-04-14 17:03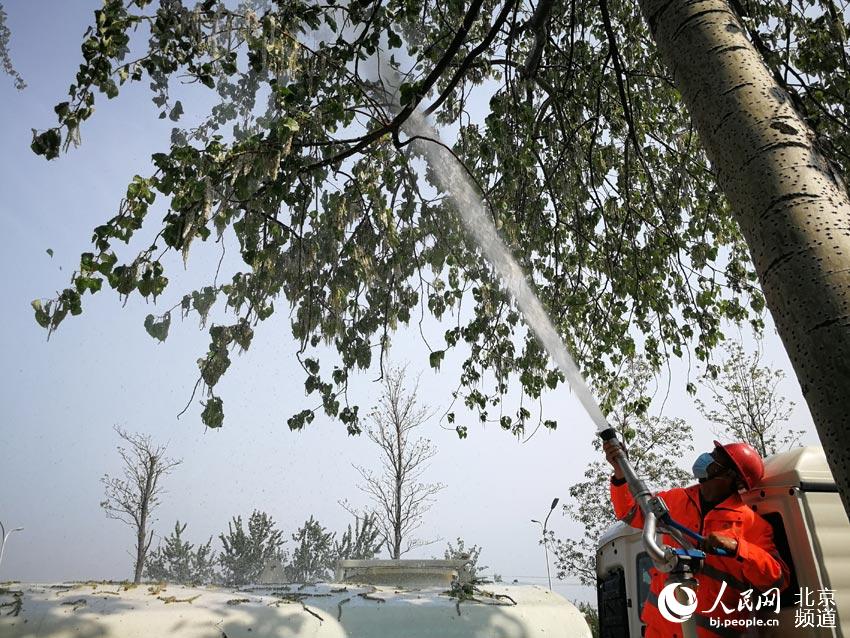 BEIJING -- The Beijing municipal government said Tuesday it is strengthening efforts to deal with the capital's flying catkins, the cotton-like seed clusters that cause discomfort and fire hazards during spring.
Some 27,000 people and 4,000 vehicles have been mobilized to water and trim 426,000 female poplars and willows, and 100 surveillance points were set up to monitor the catkins flying in the air, according to the Beijing municipal landscape and forestry bureau.
Due to high survival rates, fast growth and low maintenance costs, poplars and willows were planted in Beijing in the 1960s and 1970s, when there were few tree options for landscaping.
But the flying catkins they produce are a nuisance for the city every spring. Even when there is no smog, Beijing residents are often seen wearing masks in April and May to avoid catkins invading their nostrils and mouths, as well as allergy.
To reduce the impact of the catkins, the municipal government has stepped up efforts to collect the falling seeds and increase the diversity of landscaping trees, said Jiang Yingshu, an official with the bureau.
"Poplars and willows are of important biological value in Beijing, and it is impossible to simply cut them. Treating the catkins is a long-term issue," said Zhang Zhixiang, a professor at Beijing Forestry University.