Beijing enhances measures to protect cultural relics at scenic sites
CGTN | Updated: 2020-04-15 17:18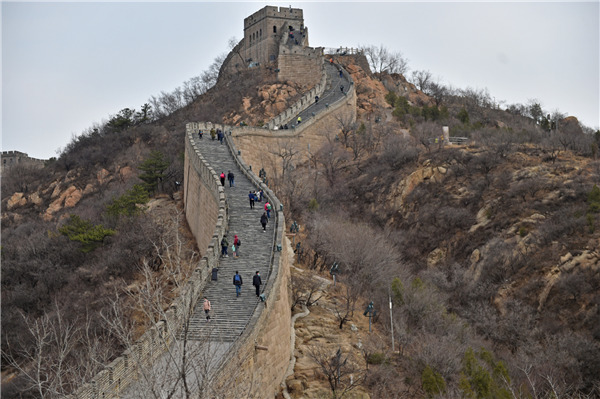 Twelve tourist attractions in Beijing's Yanqing district, including the renowned Badaling section of the Great Wall, will share its blacklists of "uncivilized visitors" and jointly implement disciplinary measures against vandalism to further strengthen the protection of culture relics at scenic sites.
According to the new regulations formulated by the Yanqing District Culture and Tourism Bureau, if a traveler is caught damaging the cultural relics at a scenic spot, the violator will be added to the site's blacklist, and face entry restrictions to other tourist sites in the district.
The tourist sites include Beijing's landmark Badaling Great Wall and several other sections of the Great Wall, a wildlife park, a ski resort and a wetland park, according to the local government.
The joint disciplinary mechanism came after the management authorities of the Badaling Great Wall issued to blacklist for misbehaving tourists on April 6.
Ye Dong, director of the district's Culture and Tourism Bureau, said that the district will further establish an information-sharing mechanism to ensure that disciplinary measures against vandalism are strictly implemented and also enhance public responsibility to protect the historical and cultural sites.
So far, five tourists have been included in the blacklist of the Badaling Great Wall and banned from revisiting the UNESCO World Heritage Site.