Consumer finance sector heating up
By Jiang Xueqing | China Daily | Updated: 2020-04-16 10:06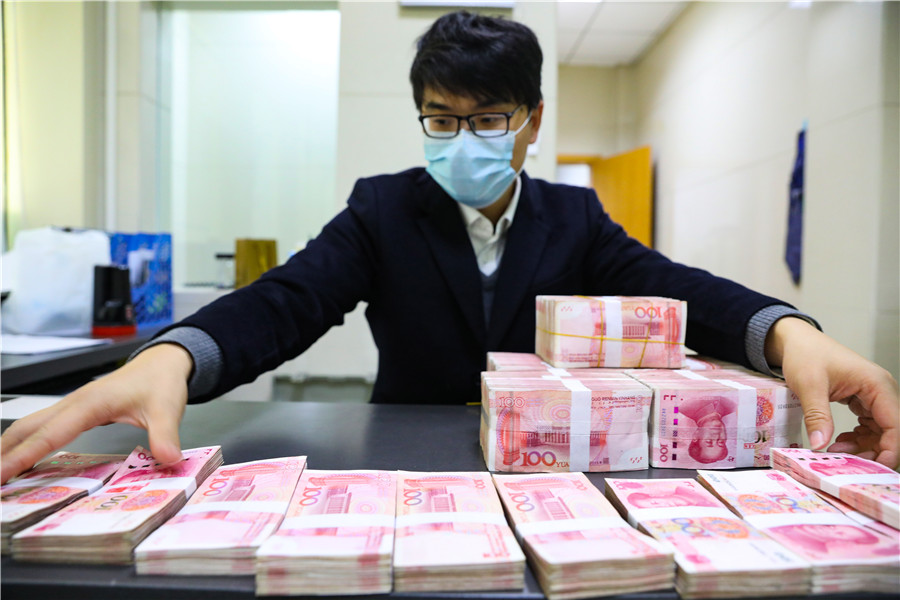 A growing number of licensed players have entered the consumer finance market since the end of last year as the central authorities stressed stabilizing household consumption and accelerating the release of spending potential.
Financial conglomerate Ping An Insurance (Group) Co of China Ltd recently obtained regulatory approval for a consumer finance vehicle to commence operations within six months, the China Banking and Insurance Regulatory Commission's Shanghai Office announced on April 9.
With a registered capital of 5 billion yuan ($707.8 million), Shanghai-based Ping An Consumer Finance Co Ltd aims to explore the consumer finance business through the facilitation of financial technology.
The establishment of the new company will speed up the transformation of Lufax Holding Ltd, once a leading peer-to-peer lender backed by Ping An Insurance, as the commission requires qualified peer-to-peer lenders to convert into small loan companies or consumer finance companies.
Ping An Insurance contributed 30 percent of the registered capital of the new company. Harmonious Splendor Ltd, which owns a unit of Ping An Puhui Enterprise Management Co Ltd, contributed 28 percent. Two technology services companies linked to Lufax contributed 27 percent and 15 percent, respectively.
Two other financial institutions have also obtained a consumer finance license since November, and more market participants are making preparations to start this type of business.
China Everbright Bank Co Ltd, a national joint-stock commercial lender headquartered in Beijing, announced on Jan 11 that it had received regulatory approval for the establishment of a joint venture to be named Beijing Sunshine Consumer Finance Co Ltd. The bank contributed 60 percent of the firm's registered capital of 1 billion yuan, while China CYTS Tours Holding Co Ltd and O-Bank Co Ltd contributed 20 percent each.
The regulator also gave the green light to Chongqing Rural Commercial Bank Co Ltd and four other companies in November to jointly set up a consumer finance company with a registered capital of 1.5 billion yuan.
The bank was the second largest shareholder of the new firm, holding a 30 percent stake. It followed Xiaomi Communications Co Ltd, a subsidiary of the internet company Xiaomi, which contributed 50 percent of registered capital.
China Construction Bank Corp, the country's second largest State-owned commercial lender by assets, is also preparing to launch a consumer finance company.
"The Chinese economy will inevitably shift toward a domestic demand-driven growth model. Consumption will play an increasingly prominent role in promoting steady economic growth," said Ji Zhihong, executive vice-president of CCB.
"Despite the impact of the novel coronavirus outbreak on consumer loans and credit cards in the short run, we estimate that as the outbreak is effectively contained step by step, the consumer finance market still has tremendous potential, especially because of consumption upgrading and consumption quality enhancement," Ji said at a news conference.
For large Chinese commercial lenders, consumer finance usually accounts for a small proportion of their various types of business. CCB will continue to step up its exploration in this regard and expand coverage of consumer finance, he added.
Commercial banks will provide better support for new types of consumption and consumption recovery through consumer lending as part of efforts to bolster resumption of growth of the real economy amid the pandemic, said Ye Yanfei, an inspector at the CBIRC's Policy Research Bureau, at a news conference on March 15.
The volume of China's consumer finance market is expected to hit nearly 3 trillion yuan in 2024, doubling the size in 2019, according to a report issued by the Academic Center for Chinese Economic Practice and Thinking at Tsinghua University on Jan 11.
Another report released by the National Institution for Finance and Development in September said regulators should create rules for the consumer finance business conducted by different types of entities, with the adoption of unified standards to prevent unfair competition.
Apart from strengthening an industry-wide credit information sharing, regulators should also guide consumer finance institutions to tighten credit risk management and expand their business based on real consumption scenarios, the NIFD report said.