Micron bets on Xi'an plant for accolades
By Ma Si | China Daily | Updated: 2020-04-16 10:07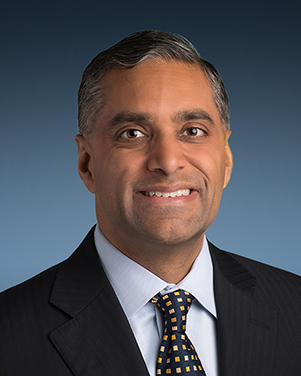 Micron Technology Inc's manufacturing plant in Xi'an, Shaanxi province, saw record production despite the COVID-19 pandemic, further reiterating the US chipmaker's commitment to China, a top company official said.
The chipmaker took a series of measures to ensure the health and safety of its employees in the country at a very early stage of the outbreak, said Manish Bhatia, executive vice-president of global operations at Micron. The Xi'an chip packaging and testing plant has been operating at full capacity since January despite the epidemic.
"Our Xi'an plant was not shut for even a single day and none of our team members in China were infected by the virus," Bhatia said, adding that the company has mandated temperature scanning at its factories every day, and let employees wear masks from a very early stage.
According to him, currently, the Xi'an plant has adequate supplies of raw materials and component s, but as the novel coronavirus makes inroads into more countries, there is a concern about possible short supply.
The senior executive said that the company is working very closely with its material suppliers to expedite shipments, increase inventory levels, and accelerate equipment arrivals so that it can continue to ramp up production.
Micron is seeing a growing demand for the products it makes in Xi'an, mainly DRAM chips which are used in cloud computing, servers and personal computers.
"We have seen an increase in demand from scientists working on super computers to help find a cure for the virus, and people using big data analytics to trace the spread of the outbreak," Bhatia said, adding that with more consumers staying at home for work and study, the demand for Micron's products is also rising.
As one of the world's largest makers of memory chips, Micron has been in China for more than a decade. Currently, it has about 3,700 employees in the country. In addition to the Xi'an plant, it boasts an engineering center in Shanghai. To offer better localized products and services, Micron also has sales, marketing and customer labs in Beijing, Shanghai and Shenzhen, Guangdong province.
"China is a very important market for us," Bhatia said, adding that the company is not changing its plans for the nation; its Xi'an facility will continue running at full throttle, and Micron will continue introducing new products.
Market research company Gartner Inc forecast that global semiconductor revenue is likely to decline by 0.9 percent on a yearly basis this year due to the coronavirus impact on semiconductor supply and demand.
When it comes specifically to DRAM chips, Gartner predicted that strong demand from cloud service providers in the first half of this year will push pricing and revenue higher in the server DRAM market. However, this growth will be more than offset by weak demand and falling prices in the smartphone market, Richard Gordon, research practice vice-president at Gartner, said in the report.
Bhatia expressed concern about the pandemic's impact on the smartphone and automobile industries. Smartphone makers are major buyers of chips and if their business is not good, it will affect the semiconductor industry.
To help the world combat the pandemic, Micron recently announced a $35 million donation plan to assist those disproportionately affected by COVID-19. About 81.7 percent of Micron employees in China are getting 2,500 yuan ($354) from the company as assistance payment.