BBC documentary spotlights China's Shakespeare
By Yang Xiaoyu | chinadaily.com.cn | Updated: 2020-04-17 12:50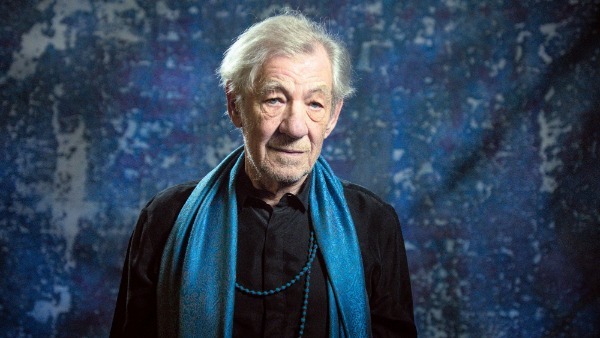 Born in 712, the age of Beowulf in Britain, Du Fu lived under the reign of the Tang Emperor Xuanzong (713-756), a time marked by extraordinary prosperity, inclusiveness and cultural accomplishment.
However, as the An Lushan Rebellion of 755 floored the empire, Du Fu, the former civil servant at the Tang court, was forced to become a porter under the rebel rule. Then he escaped, took his family on the road as refugees, and endured starvation and suffering. Through ups and downs, the poet never ceased writing, pouring out his concern for his country and people as well as celebrating the simple joys of life.
Wood's journey on the ground and Sir Ian McKellen's readings also mesh with meaty interviews with noted scholars specializing in Chinese literature, to help present a clearer picture of the poet's life experiences, literary significance and his friendship with Li Bai, who has rivaled Du Fu for the title of China's greatest poet.
"Chinese people really value the recording of history and Du Fu is better than anyone at reflecting history in his poetry. That's because historical events are mirrored in his own life and spiritual journey," noted Zeng Xiangbo, a professor of ancient Chinese literature at Renmin University of China, who translated William Hung's work.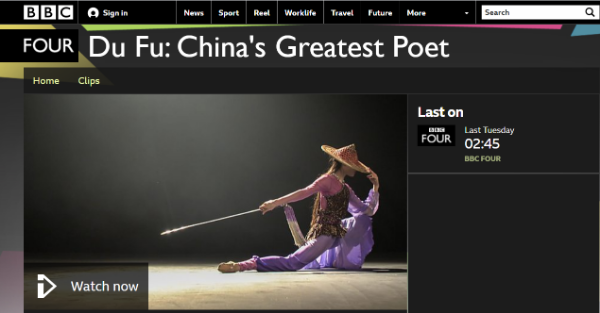 Du's poetry reflects the experience and transforms it, so it becomes a part of the emotional vocabulary of the Chinese culture, said American Sinologist Stephen Owen, who in 2016 completed the eight-year-long project to translate Du Fu's 1,400 poems into English.
Owen's six-volume book marks the first time that one of the world's most prolific poets' existing collection has been translated into English, which is expected to make Du's work more accessible to a broader readership.
Aside from Owen's translation, McKellen's readings in the film also feature translations by William Hung, Albert Davis, author of Tu Fu (1971), and Burton Watson, author of The Selected Poems of Du Fu (2003).
Below are three of Du Fu's poems translated by Owen. In the first piece, Du sings of his bohemian and charismatic friend Li Bai; in the second, he expresses his love for Taishan Mountain as well as his lofty aspirations; and in the third, he grieves for the war-torn state and is concerned about his family from afar.