Central SOEs urged to change gears
By Zhong Nan | China Daily | Updated: 2020-04-21 09:06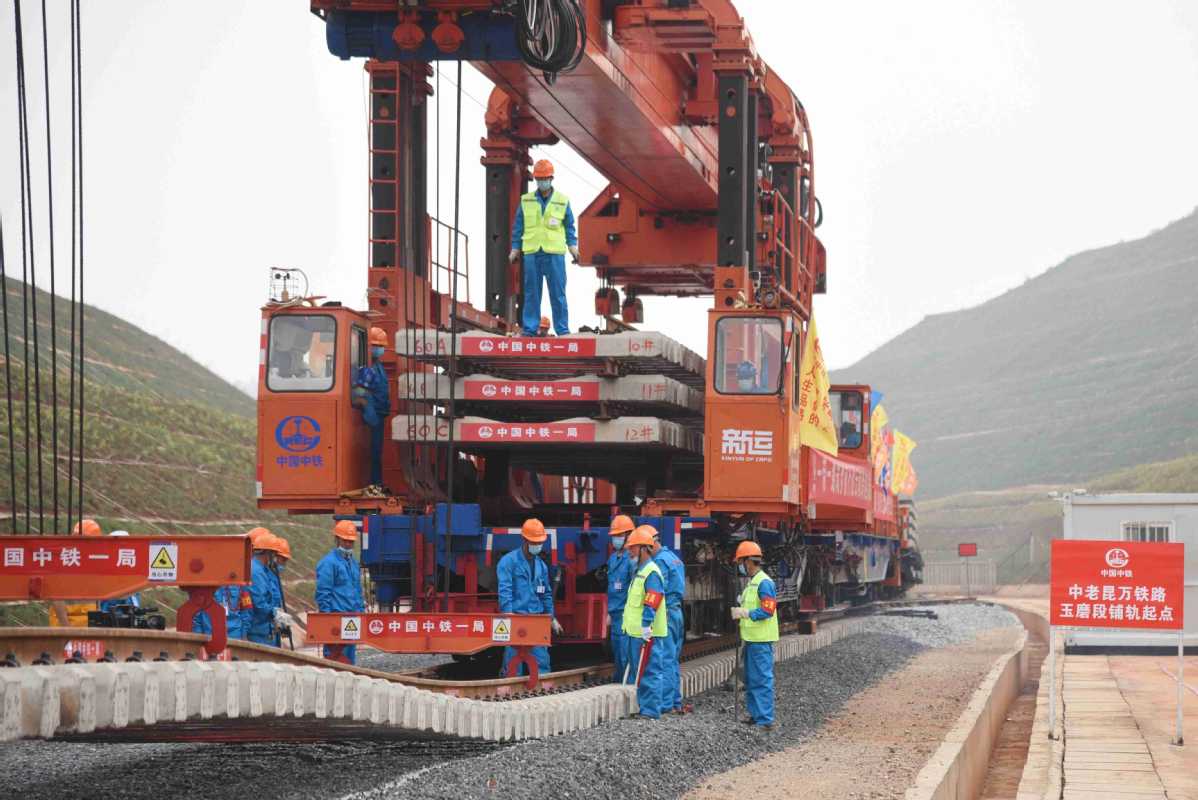 Regulator wants firms to transform the crisis into manufacturing opportunity
Centrally administered State-owned enterprises will be encouraged to utilize technologies gained from their battle against the COVID-19 to accelerate the integration between the latest digital solutions and traditional manufacturing, to turn the crisis into an opportunity, senior State assets regulators said on Monday.
The comments came after the State-owned Assets Supervision and Administration Commission said that the total net profit of China's central SOEs dropped by 58.8 percent on a yearly basis to 130.4 billion yuan ($18.44 billion) during the first three months of this year, while the total operating revenue fell 11.8 percent on a yearly basis to 6 trillion yuan in the same period.
The commission said net profit and revenue of central SOEs between January and March declined due to the COVID-19 outbreak. Based on their expertise, central SOEs have adopted big data, artificial intelligence, cloud computing and 5G technologies to help fight the contagion across China.
The government will increase the development of emerging industries such as the internet of things, industrial internet, cloud computing, big data and artificial intelligence in central SOEs, as well as reinforce innovation in areas like life sciences, telemedicine, healthcare and pharmaceutical product development, said Xia Qingfeng, the SASAC spokesperson.
In addition to making technology breakthroughs in fields like digital services and high-end medical and sterilization equipment amid the outbreak, Xia said the epidemic to a certain extent has pushed central SOEs to apply smart manufacturing solutions and heighten the functions of 5G and IoT technology-based unmanned workshops within a short term.
For instance, China Mobile Communications Corp has developed 5G smart equipment including medical service robots, medical emergency response vehicles, unmanned logistics and epidemic prevention vehicles in the first quarter of this year, while it also helped provide telemedicine services to over 30,000 patients, connecting doctors at 3,900 hospitals throughout China.
Peng Huagang, secretary-general of the SASAC, said that the government will fortify central SOEs' weakest link exposed amid the COVID-19 outbreak this time by deploying more resources to boost life sciences, emergency management of epidemic prevention and high-end manufacturing sectors.
Eager to offset economic slowdown and foster fresh momentum, Peng said central SOEs must address their inadequacy and pay attention to digital technology upgrade to become the main force for China's new infrastructure development, support the expansion of the digital economy and accelerate the transformation of traditional industries.
Weng Jieming, vice-chairman of the SASAC, said that the outbreak has not only tested central SOEs' strength in dealing with emergency situations, but also pushed the application spread of digital technologies and cross-industry collaboration in building large-scale facilities within a short time.
With 5G infrastructure construction as the starting point, China will further promote the digital and intelligent transformation in areas like energy, transportation, logistics, manufacturing and infrastructure development in central SOEs, and build public service platforms and industrial ecosystems to optimize allocation of various resources and industrial structure, Weng said.
Liu Hualong, chairman of China Railway Rolling Stock Corp, the country's largest train maker by market share, said the group will expand its market presence in nine areas including industrial robots, polymer composite materials, information and software solutions to enrich its core competence in the global markets this year.
With the COVID-19 prevention and control work progressing steadily and positively across China, most of the central SOEs have reported better profitability since this March. In March, the operating revenue of central SOEs reached 2.2 trillion yuan, returning to the same level as in January.
The SASAC said the fixed asset investment of central SOEs amounted to 364.76 billion yuan between January and March, falling 4.5 percent on a yearly basis. However, such investment grew 4.1 percent on a yearly basis in March, according to the SASAC.
In terms of key industries, the fixed-asset investment of central SOEs in petroleum and petrochemicals, power and telecommunications sector surged 12.4 percent, 2 percent and 12.3 percent on a yearly basis in the first quarter of this year.