Stocks stumble as oil prices plummet
By SCOTT REEVES in New York | chinadaily.com.cn | Updated: 2020-04-21 10:47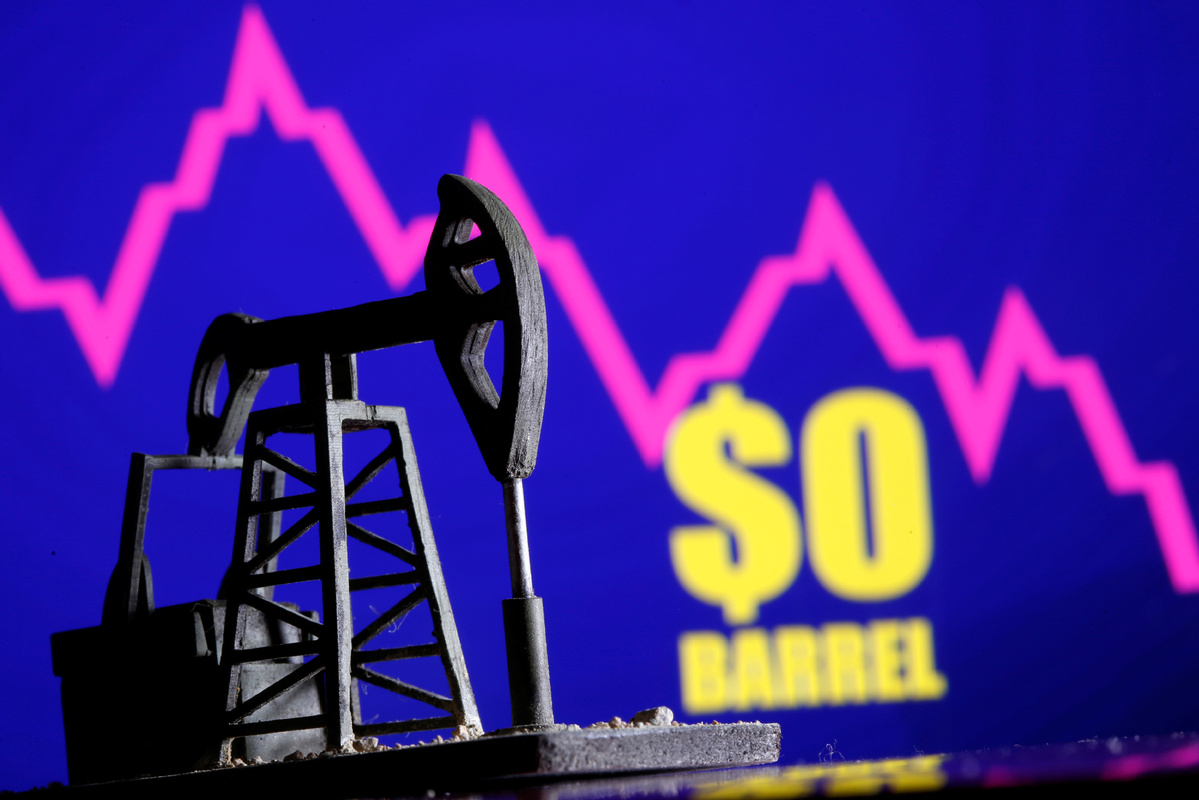 US stocks slumped Monday as investors surveyed the economic damage caused by the coronavirus pandemic and considered gloomy prospects for a sustained rebound as oil prices hit the bottom of the barrel.
On Monday, the Dow Jones Industrial Average lost 592.05 points, or 2.44 percent, and closed at 23,650.44. The S&P 500 slipped 1.79 percent, while the Nasdaq Composite fell 1.03 percent.
The stock market had posted back-to-back weekly gains for the first time in about two months prior to Monday's skid.
Traders desperate to avoid owning oil fled the markets on Monday, sending crude futures into negative territory for the first time ever, in recognition that the coronavirus pandemic has sapped demand for fuel and there is not enough storage for the massive glut of oil present on US soil.
Investors sold the May futures contract due to expire on Tuesday in a series of waves. At one point, the contract hit negative $40. When the trading stopped, crude oil had finished the day at a negative $37.63 a barrel, a decline of some 305 percent, or $55.90 a barrel.
That unwanted oil is instead going into storage, but in the United States, storage is filling up much more quickly than anticipated. Cushing, Oklahoma, the tiny town of less than 10,000 people that serves as the main US storage hub, was 70 percent full as of last week, and traders say it will be full within two weeks.