Collaboration seen as vital in virus fight
By LIA ZHU in San Francisco | China Daily Global | Updated: 2020-04-21 11:26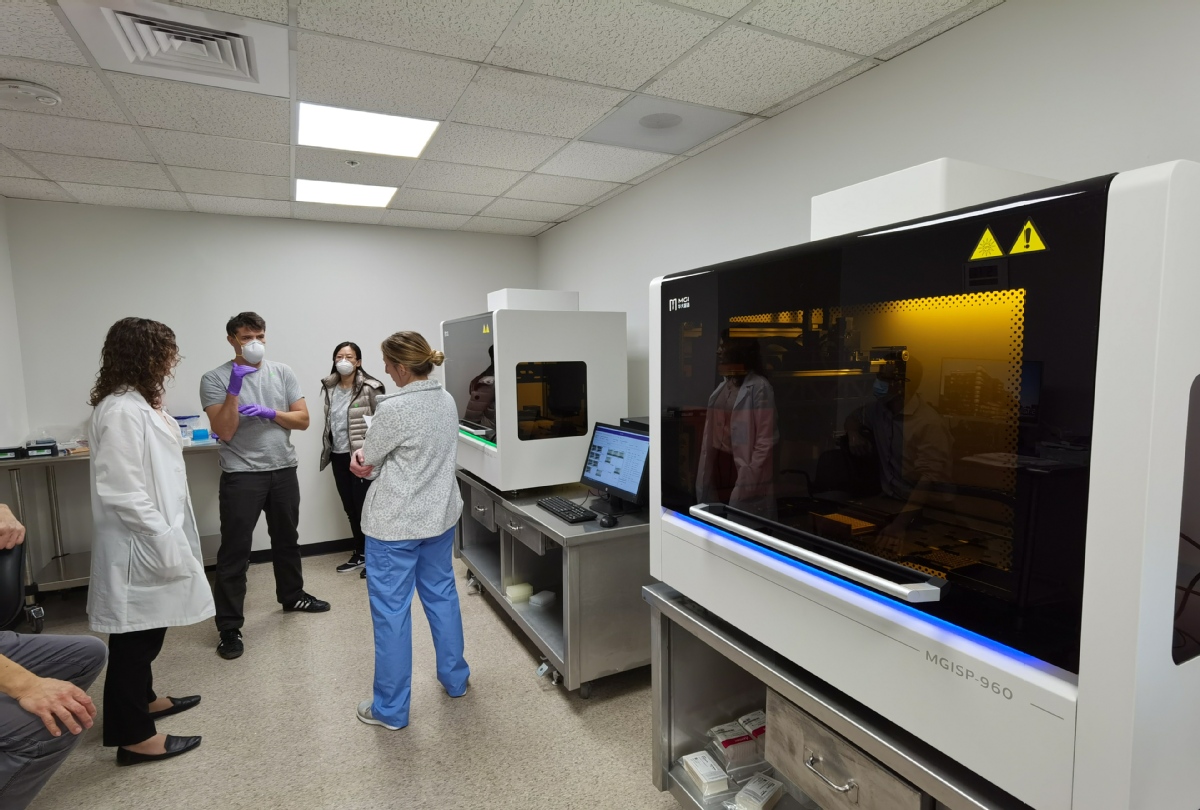 Despite US-China tensions in trade and other areas, scientists and doctors in the two countries agree that collaboration is a "necessity" to combat the COVID-19 pandemic.
"We have to collaborate. I don't think it's a question of whether we want to or do not want to. There are some things where you can't let politics intrude, and this is certainly one of them," said Jonathan Fielding, a professor in the schools of public health and medicine at UCLA.
Among the many scientists and doctors in the US and China who have been using online platforms to hold virtual meetings, Fielding recently connected by video with Zhang Wenhong, head of Shanghai's COVID-19 clinical expert team, to exchange experiences.
"Not only have I learned a lot, I've really gotten a sense of the things that we can do together," Fielding said after the virtual meeting.
Whether it's research, vaccines, therapy or preparedness and response, Fielding said the two countries need to collaborate not just for themselves but also for other countries that have greater density or hygiene problems.
"For example, if we wind up with this pandemic rooting itself in India or in Sub-Saharan Africa, we're going to need everybody to try and help figure it out," he said. "We have to do this not just because it's the nice thing to do but because it's an absolute necessity — or we're going to have such a terrible impact and burden of this kind of illness, and it's going to lead to so many millions of deaths."
Zhang, who is also a professor and head of the Center for Infectious Disease at Huashan Hospital of Fudan University in Shanghai, agreed, saying that the US and China "have more capability to invent a vaccine and antivirus" by working together, because there are a lot of vulnerable people in the world now waiting for help.
The US-China collaboration has also extended to clinical testing for coronavirus. A recent example is a partnership between BGI Genomics, a Chinese genome-sequencing company, and local business leaders in the Kansas City region, and the University of Kansas Health System.
The group of business leaders had procured 50,000 test kits and necessary equipment from BGI, which handled much of the coronavirus testing in China, even before the company's diagnostic kit gained US regulatory approval last month.
Calling the partnership a "great model of innovative collaboration", Zhang Yongwei, vice-president of BGI Group and CEO of the Americas region, said more inquiries are coming in, and talks with multiple partners and governments across the US about additional lab solutions are taking place.
The US has the most confirmed cases of any country, but its response is hampered by a lack of testing. Experts largely agree that widespread medical surveillance is critical for effectively fighting the pandemic, especially for finding asymptomatic spreaders.
Zhang believes there is great potential in expanding partnerships with the US, including working with clinical labs, government agencies, companies and nonprofit organizations that are focused on COVID-19 solutions for developing countries.
The collaboration actually began during the initial outbreak in China. BGI developed a comprehensive solution, including test kits, lab automation and the sequences to enable fast large-scale testing, to better understand and track the virus in China, said Zhang.
"Much of the technology used to analyze the coronavirus genome was done right here by our team in San Jose (California). These technologies are an essential part of our lab (in Wuhan)," he said.
According to Zhang, the BGI is developing a collaboration with the Institute of Human Virology at the University of Maryland School of Medicine. It also partnered with Intel and Lenovo to form the COVID-19 Research Alliance to better understand the virus' genome.
"Through this pandemic, we are reminded that diseases know no borders," said Zhang. "We believe that COVID-19 has spurred a new culture of scientific research on a global scale and cross-industry collaboration between Silicon Valley and global tech companies."
Other research collaborations include a new five-year initiative between Harvard and the Guangzhou Institute for Respiratory Health, with $115 million in funding from China's Evergrande Group.
Under the initiative, scientists from both countries will work to develop therapies that would prevent new infections caused by the novel coronavirus and design treatments that would alleviate existing ones.
Another area where the US and China can collaborate is pushing for personalized and data-driven control and prevention of the pandemic, especially when the economy is reopened, said Zhi-Yu Jiang, CEO of Virtual Enterprise System Solutions, a San Jose-based tech company.
"China's experience in tracking the coronavirus with smartphone software is impressive. We have studied lots of data from China and South Korea, and we found that it plays a big role in preventing further spread of the virus in those countries," he said.
Jiang said his company is in talks with the city of Las Vegas for a potential partnership to fight COVID-19 by using the company's automated decision-support system that analyzes big data.
"The city is suffering tremendous financial loss as the convention and gambling industries stop operations due to the coronavirus," he said. "The authorities want to restart the economy as soon as possible, so we hope the system can help them make better-informed decisions."