Boeing hit by cancel orders of MAX jets
By SCOTT REEVES in New York | China Daily Global | Updated: 2020-04-21 11:52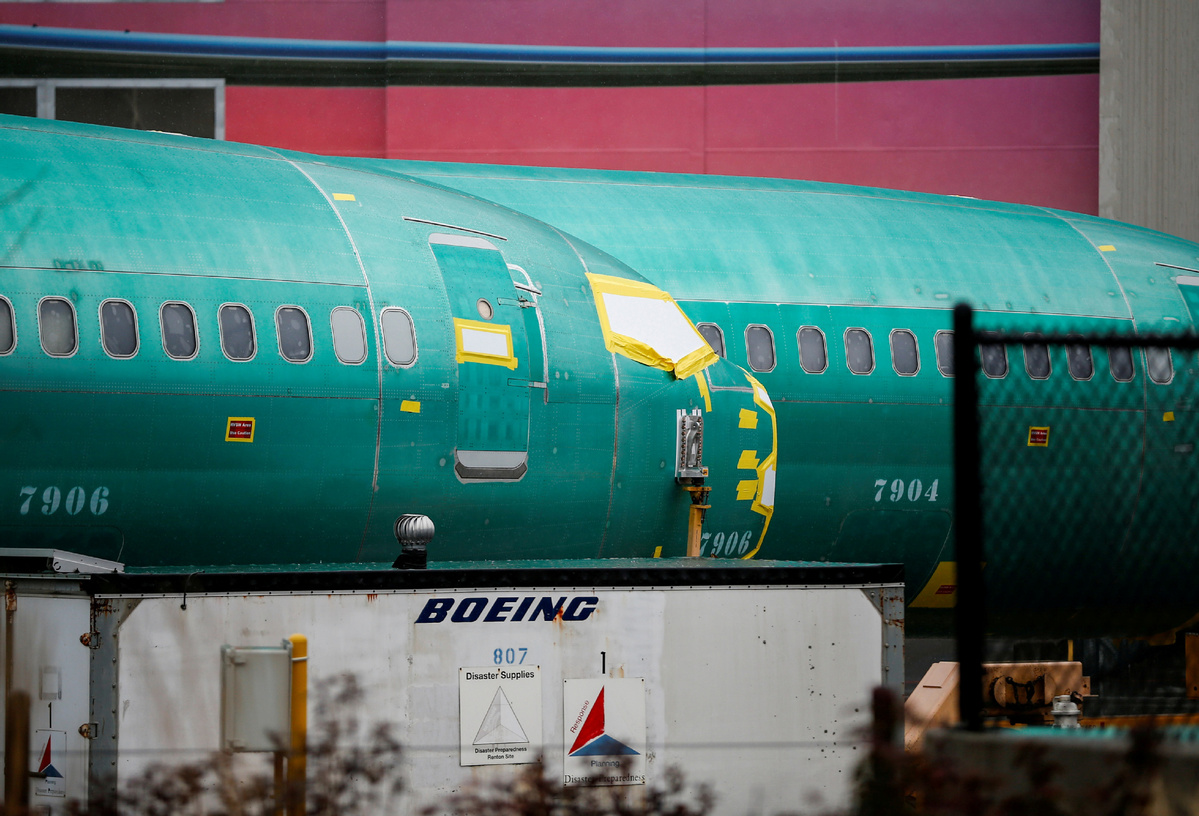 China Development Bank (CDB) Financial Leasing Co said Monday it canceled an order for 29 Boeing 737 MAX jets, dealing another blow to the US giant and its stock.
"In light of evolving aviation market dynamics, we've been working together with Boeing over many months to re-calibrate our MAX order-book to be in line with our long-term view of the market and related opportunities," Xuedong Wang, chairman of the CDB Aviation unit of CDB Financial, said in a statement.
The announcement follows a string of cancelations for the 737 MAX jet.
Last week, General Electric's leasing unit, GE Capital Aviation Services, canceled an order for 69 undelivered MAX jets. But the company has 29 MAX jets in its fleet and retained orders for 82 more.
"The agreement will help GE Capital Aviation Services better align our available fleet with the needs of our global customer base," Greg Conlon, CEO of GE's aircraft leasing company, said in a statement.
Boeing said it is putting about 27,000 people back to work this week building passenger jets at its Seattle, Washington-area plants, with virus-protection measures in place, including face masks and staggered shifts, The Associated Press reported.
Avolon Holdings, a Dublin-based aircraft leasing company, The Associated Press reported, two weeks ago canceled its order for 75 MAX jets and delayed delivery for others.
Airlines worldwide have cut back on flights as demand for air travel has collapsed during the COVID-19 pandemic.
Boeing last month reported about 150 cancelations for the MAX. That boosted the total for the year above 300. A year ago, the company planned to increase production to meet strong demand for its top-selling jet.
The MAX has been grounded worldwide since March 2019 following crashes in Indonesia and Ethiopia that killed a total of 346 passengers and crew.
In January, the company temporarily halted production of the 737 MAX.
Boeing hopes the 737 MAX will be recertified for commercial service this summer, but the US Federal Aviation Administration said there is no deadline to get the plane back in the air.
Boeing's stock closed Monday down $10.39 a share, or 6.75 percent, at $143.61. The 52-week range is $89 to $391 a share.