Michigan in uproar over 'stay at home'
By BELINDA ROBINSON in New York | China Daily Global | Updated: 2020-04-21 12:08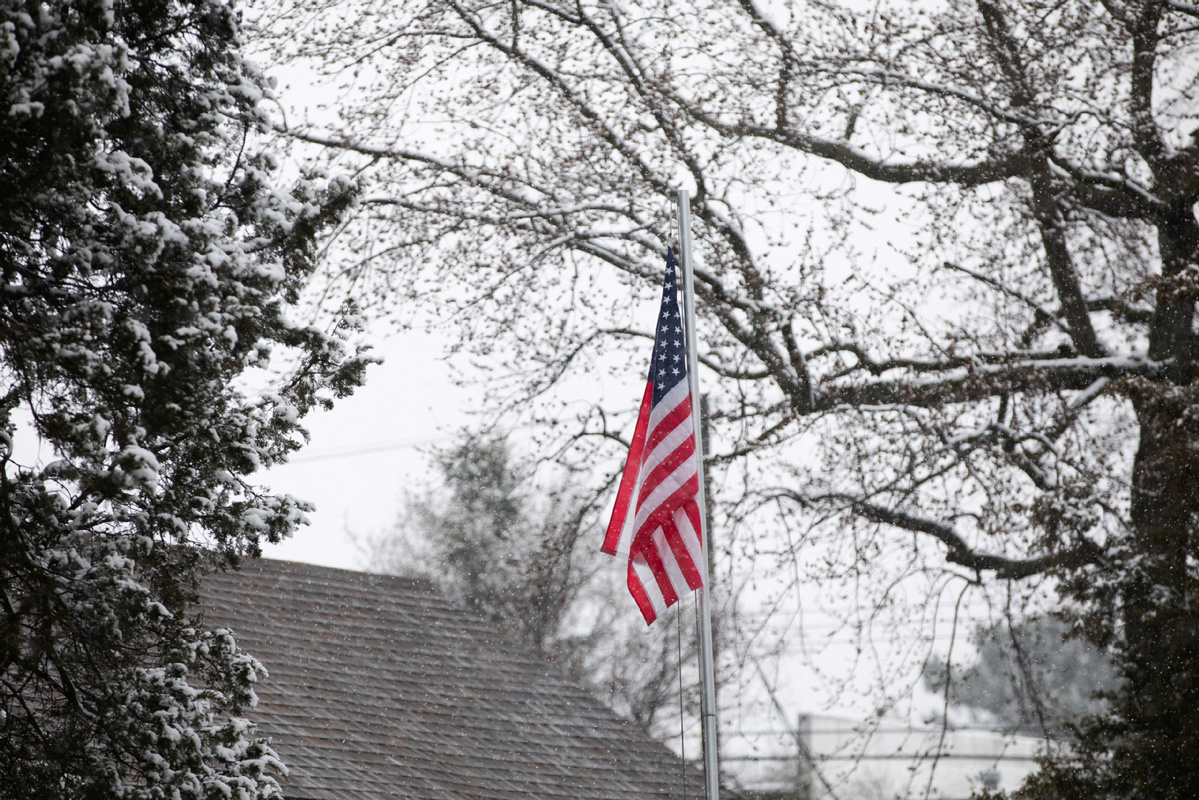 The state of Michigan has come under fire from protesters after the governor extended one of the most stringent stay-at-home orders in the United States, barring residents from traveling between residences, buying non-essential items and holding public and private gatherings.
"I think the order was absolutely necessary," Democratic Governor Gretchen Whitmer said on NBC's Meet the Press on Sunday. "It won't do any good if we don't take this seriously and jump back into life as it was and have another stay- home order later in the year."
Extensions to the state's "Stay Home, Stay Safe" order went into effect on Saturday and will be in place until May 1. The order bars "all Michigan businesses from in-person operations that are not necessary to sustain or protect life". It also asks large stores to cordon off areas that sell paint, garden supplies and furniture to stop large groups from entering stores.
Residents can't visit malls, restaurants, someone in a hospital or in a nursing home. And the order states: "All Michiganders must stay in their homes unless they're a part of the critical infrastructure workforce … or performing tasks … like going to the hospital or grocery store."
They are, however, allowed to pick up prescriptions, exercise outdoors, walk pets and fill their cars with gasoline. Residents may also "return to Michigan to a home or place of residence from outside the State and leave the State for a home or residence elsewhere".
Michigan ranks as the third state in the nation with the most COVID-19 deaths behind New York and New Jersey. It has some 32,000 confirmed coronavirus cases and 2,468 deaths. The virus has hit hard in Detroit. Skylar Herbert, a 5-year-old from Detroit, died Monday. Her dad was a firefighter and mother a police officer.
Whitmer's measures to stop the spread of COVID-19 have been met with anger and opposition by Republican lawmakers and thousands of protesters who took to the streets in anti-quarantine demonstrations last week at the state Capitol in Lansing.
The demonstrators stood in groups on the steps of the state house ignoring social distancing rules while demanding the state be reopened. Others hung out of their trucks, honking their horns in disgust.
Some carried rifles and wore American flag hats and camouflage gear. Many wore masks, others did not, as they held handwritten placards mainly against Whitmer that read "Lock her up" and "Live free or die" and "Half wit got to go".
"Our community is struggling. My husband is on unemployment for the first time in our lives," a protester waving an American flag said. "We want to go back to work."
Another protester added: "We're tired of not being able to buy what we need, go to the hairdresser, get our hair done, it's time to open up."
US President Donald Trump also criticized Whitmer's order at Saturday's White House Coronavirus Task Force meeting. He said: "She has things, don't buy paint, don't buy roses, don't buy. ... I mean she's got all these crazy things."
He said that he understood why protesters had taken to the streets. "They've got cabin fever. They want to get back. They want their life back. Their life was taken away from them."
Yet Michigan residents prefer how Whitmer has handled the COVID-19 outbreak compared with Trump, according to The Detroit Regional Chamber's survey of 600 people. It found 57 percent of residents approved of her handling of the pandemic, while 44 percent said the same about Trump.
Nationwide, protests against stay-at-home orders have taken place in Ohio, North Carolina, Minnesota, Utah, Virginia and Kentucky. On Monday, hundreds demonstrated in Harrisburg, Pennsylvania.
The United States has more coronavirus cases than anywhere else in the world, with more than 784,500 infected and at least 42,100 dead as of Monday.