False narratives cannot affect China-Africa tie
By Hesbon Hansen Owilla | China Daily | Updated: 2020-04-23 07:20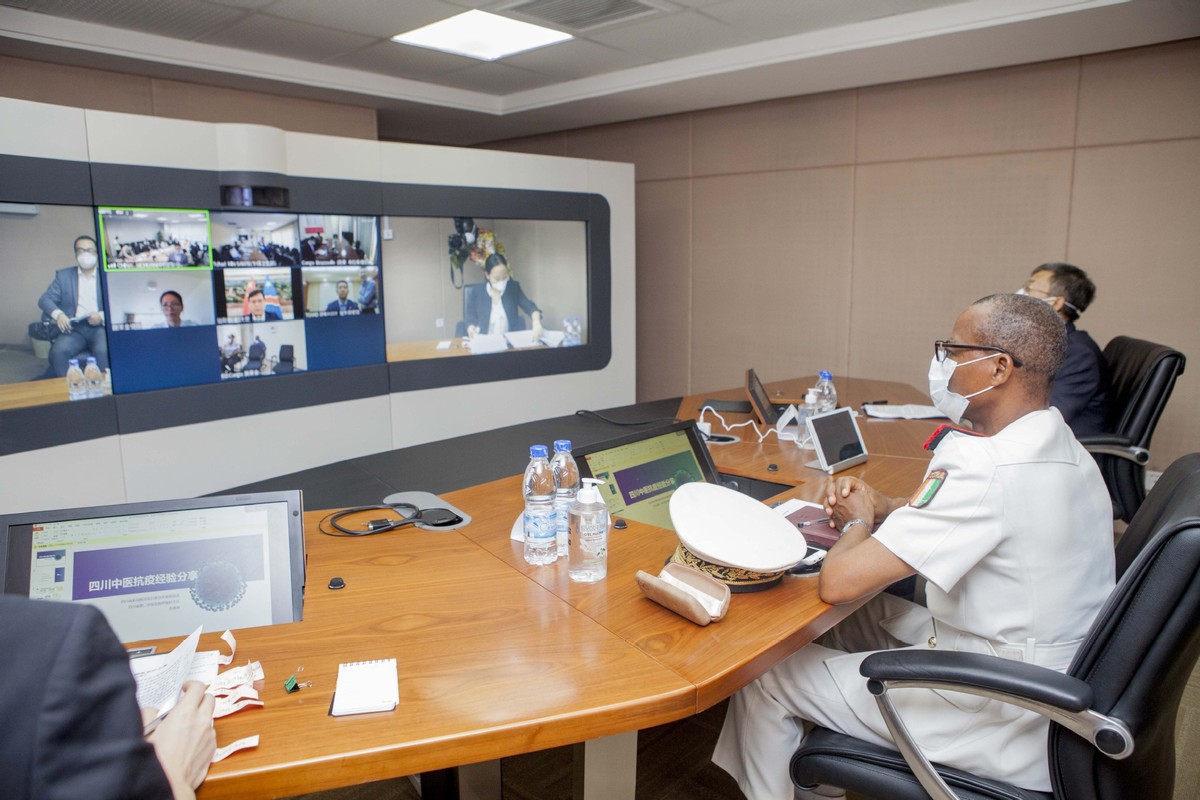 The novel coronavirus pandemic is an unprecedented existential challenge to the global community and no single country or entity can win the fight on its own. In the global village that we live in today, we have a conspicuous presence of foreign nationals in all countries, which has been exacerbated by the ease of international travel and bilateral and multilateral engagements.
To this end, the threat an epidemic poses to one country or region is actually a threat to all countries and regions, a threat to humankind as a whole, and bilateral and multilateral efforts are needed to overcome this threat.
After the novel coronavirus was detected in Wuhan, capital of Hubei province, China has become a lot more vigilant in its protocols to not only protect its own nationals and foreigners in China, but also to contain the pandemic in other parts of the world. Unfortunately, this vigilance has placed China at the receiving end of a negative campaign in the wake of an abrupt rise in new COVID-19 cases emanating from imported infections in Guangzhou, capital of Guangdong province.
True, China has largely contained the spread of the virus at home, but the onus to ensure life goes back to normal for everyone falls both on Chinese citizens and foreign nationals living in the country.
It is important therefore to put China's fight against the coronavirus outbreak into perspective. For instance, of the 4,553 African people tested in Guangzhou for the virus by April 13, a total of 111 tested positive with 19 being confirmed as imported cases. The importance of the Chinese authorities providing proper medical treatment for these African nationals cannot be overstated.
So we need to ask ourselves a few pertinent questions: To what extent are these protocols different from the standard in Kenya or any other African country? And has any Kenyan or other African national living in China been frustrated after undergoing the due process?
These are critical questions that require attention. In fact, we have seen Asian-Americans face discrimination in their own country, the United States, and we have seen videos doing the rounds in Kenya of a few naïve Kenyans harassing the Chinese.
Interestingly, what is happening in other parts of the world is not attracting attention as much as events in China, and it is not difficult to discern echoes of a systematic, denigrating narrative orchestrated to create a wedge between China and African countries. This narrative is based on a simplistic story that turns a blind eye to the bigger picture of how China is fighting the virus and protecting both foreign and Chinese nationals.
In fact, the global media ought to focus on how the 111 Africans who tested positive for coronavirus infection are being treated, but since they are getting excellent treatment, the focus is on just one aspect of the story.
Indeed, there were some ugly scenes involving people from African countries in Guangzhou, but those happened because quite a few foreigners live in China without valid papers. Such foreigners, mostly from African countries, could not present themselves for the nucleic acid tests and thus breached the epidemic protocol, and some of them were ill-treated by a few local people. So it is incumbent upon China to appropriately deal with such cases and also bring to task those who misbehaved with or ill-treated the African people.
As Gabrielle Dalan, a Ugandan medical student in Wuhan, told news channel Al Jazeera, daily life is better now and all one needs is a health check and a certificate of clearance to resume normal life.
China's resolve to deal with the perpetrators of the ugly scenes in Guangzhou will send a strong signal to all and deter people from sowing the seeds of discord between China and African countries.
The author is a research fellow in political communication based in Nairobi, Kenya. The views don't necessarily reflect those of China Daily.