Beijing lawmakers act to make city more civilized
By Xin Wen | chinadaily.com.cn | Updated: 2020-04-24 18:24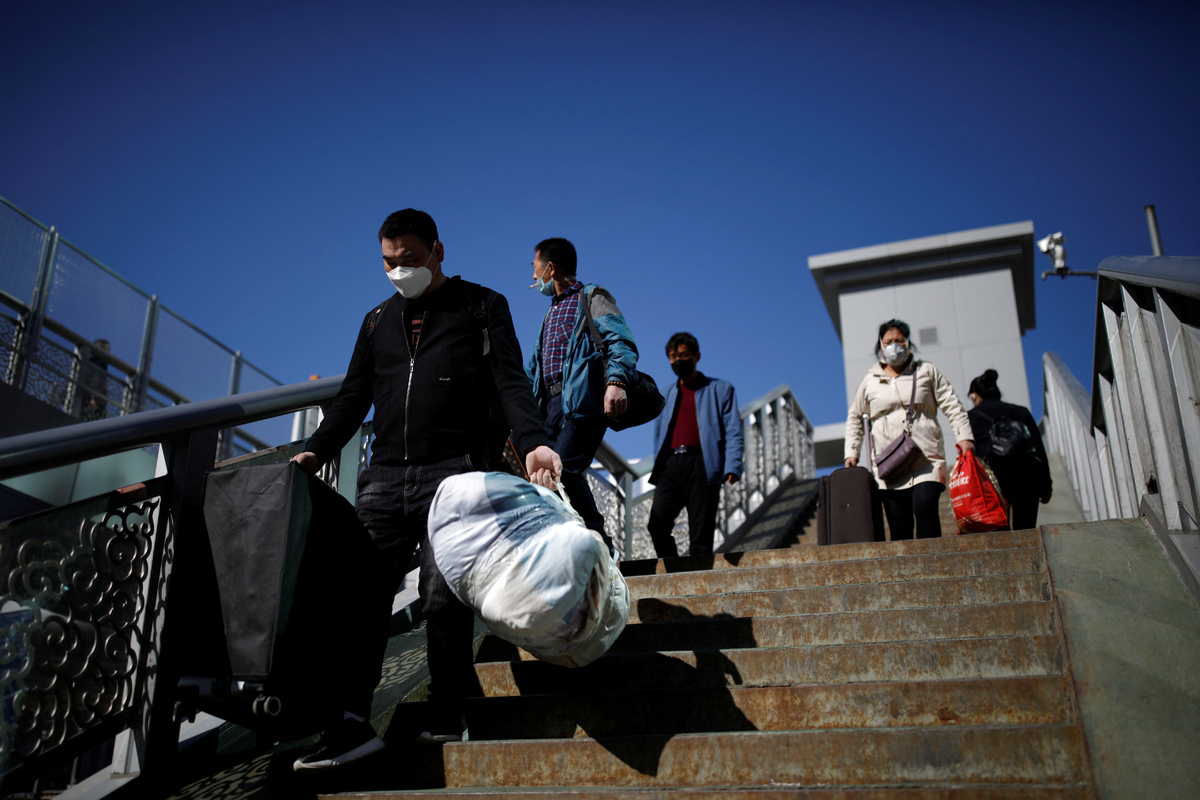 Beijing will punish such behaviors as not wearing masks when being sick with the flu or not covering one's mouth and nose when coughing or sneezing in public spaces or eating on the subway. Such behaviors will be treated as uncivilized ones subject to penalties under a new regulation passed by the capital's top legislative body on Friday.
The new rule takes effect on June 1 after being passed by the Standing Committee of the Beijing Municipal People's Congress on Friday.
Violations may also be considered for the public credit information platform, which will affect residents' credit. For certain severe behaviors, a joint punishment coordinated by multiple departments will be used.
Some rules of etiquette were added to the draft regulation recently. Prohibitions covering the illegal consumption or trade of wild animals and their products were listed in new clauses of the regulation added during the second round of deliberation, to better control the novel coronavirus epidemic and help citizens form good hygienic habits, said Sun Li, vice chairman of the Legislative Affairs Committee of the congress.
The Standing Committee of the congress had twice reviewed drafts to promote civilized behavior - in November and March.
Revision of a local regulation concerning the city's appearance and environmental upkeep that raised the fine for certain uncouth behavior to 200 yuan ($28) also passed on Friday.