Southeast Asia grateful for Chinese help in crisis
By PRIME SARMIENTO and YANG HAN in Hong Kong | CHINA DAILY | Updated: 2020-04-25 18:00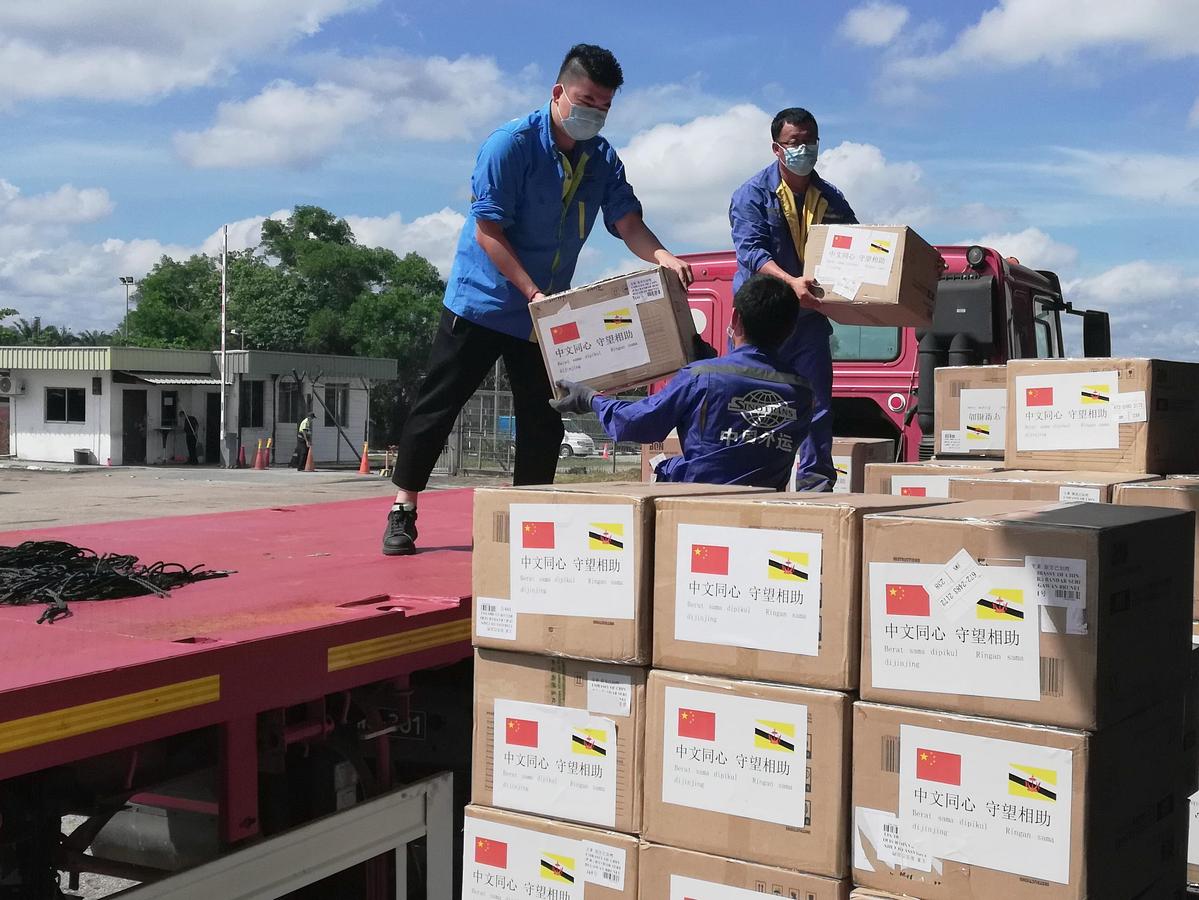 Southeast Asian countries have welcomed the assistance provided by China with visiting medical teams and donations and aim to learn from its experience in combating the novel coronavirus.
With such aid, China and the Association of Southeast Asian Nations "demonstrate that we support one another even at the community and individual levels in ensuring that we stay safe and healthy," said ASEAN Secretary-General Dato Lim Jock Hoi.
Chinese experts have visited Cambodia, Laos, Malaysia, Myanmar and the Philippines, backed by donations of virus test kits, masks and other forms of personal protective equipment. Material aid from both the Chinese government and businesses have also reached Indonesia and Thailand, among other nations, and video conferencing has been held between medical experts.
Bridget Welsh, honorary research fellow with the University of Nottingham Malaysia's Asia Research Institute, said China's medical diplomacy is in line with "China's strategic engagement with Southeast Asian countries".
Citing the visiting Chinese teams, she said Malaysia can learn "valuable lessons" from China, especially in controlling the spread of the infectious disease.
The teams of experts usually stay for two or three weeks, visiting hospitals and laboratories, and hold extensive discussions with health professionals to better understand the measures that the host countries are taking to prevent the spread of COVID-19.
Malaysia had reported 5,532 cases and 92 deaths attributed to the coronavirus as of Friday, the World Health Organization said on its website.
An eight-member Chinese medical team in Malaysia has so far visited some of the hospitals and institutions that have been assigned to manage the outbreak. Chinese and Malaysian doctors have discussed measures for the prevention and control of COVID-19 and how traditional Chinese medicine can be used as a complementary treatment method for infected patients.
Malaysia's Director-General of Health, Noor Hisham Abdullah, said at a press briefing that the country will benefit from China's experience and knowledge in managing the outbreak.
Philippine Health Secretary Francisco Duque and Myanmar's Minister of Health and Sports, Myint Htwe, have thanked the Chinese doctors, taking note of the experts' "pragmatic and helpful" recommendations on infection control and prevention.
Analysts said the medical outreach initiative will further strengthen China's ties with Southeast Asia-home to some of its closest neighbors.
Azmil Mohd Tayeb, senior lecturer in the School of Social Sciences at the Universiti Sains Malaysia, said Malaysia "can and has learned a lot "from China's management of the outbreak and its success in breaking the chain of infections.
He said China's medical outreach mission also eases the challenges Malaysia faces as the outbreak places a strain on the country's resources.
Khin Ma Ma Myo, professor of international relations at the University of Yangon, said that China, by sending a medical team and providing the much-needed supplies, has proved its willingness to "share the burden and (help Myanmar to) overcome this hardship".
The country had reported 139 cases of the virus as of Friday, according to the Health and Sports Ministry.