Officials vow intensified battle against counterfeits
By Cao Yin | China Daily | Updated: 2020-04-27 07:17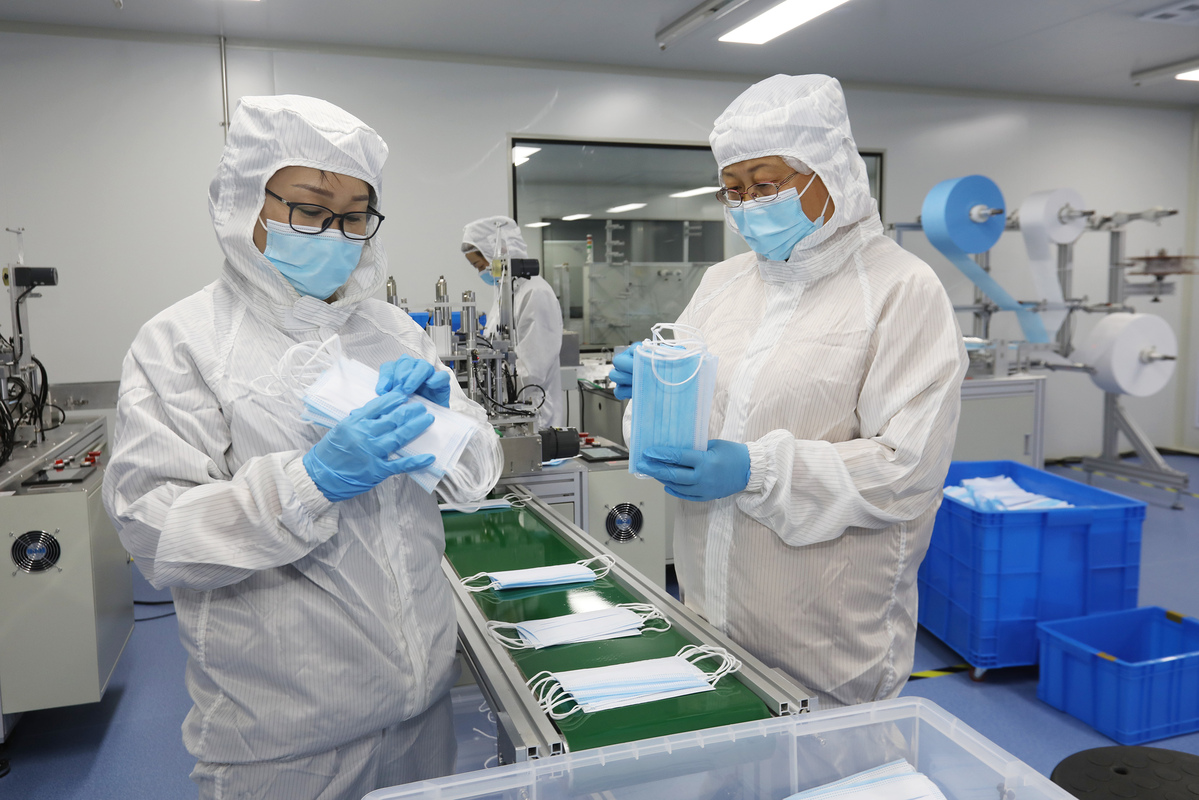 China pledged to intensify its fight against counterfeit goods at its roots to further protect intellectual property rights and build a better business environment. This follows achievements in harshly cracking down on fake supplies during the novel coronavirus outbreak.
"Since the COVID-19 epidemic happened, we mainly clamped down on those producing or selling fake, expired or low-qualify protective materials, including masks and disinfectants, and people who falsified others' trademarks to mislead consumers, as this type of behavior harmed the public interest, disturbed market order and affected social stability," said Gan Lin, vice-minister of the State Administration for Market Regulation.
She spoke on Sunday, World Intellectual Property Day, at a news conference on the country's latest developments in IPR protection and business environment, held by the State Council Information Office in Beijing.
As of Friday, market regulation agencies nationwide had seized more than 89 million problematic masks and 418,000 other unusable protective supplies, said Gan, who also is director of the Office of the National Leading Group on the Fight Against IPR Infringement and Counterfeiting.
The agencies had filed 26,605 cases and issued fines and confiscated totaling 350 million yuan ($49.4 million) in administrative punishment, while another 757 cases have been transferred to public security departments to be criminally investigated, she said.
Highlighting the protection of people's lives, safety and health through crackdowns, she said, "We'll mete out harsher punishment to those who deliberately or repeatedly make or sell fake goods, as a way to uproot counterfeits and have infringers pay greater penalties for such behavior."
Zhang Zhicheng, head of the IP Protection Department of the National Intellectual Property Administration, said intensified administrative and legal efforts not only promote IP rights development, but also help the country improve the business environment.
For example, the revised Trademark Law, which took effect in November, has increased compensation for victims of infringement while similar amendments of the Patent Law are also on the way, he said.
Last year, government offices that handle IP-related issues reduced the average time to examine a trademark to 4.5 months and revoked 39,000 improper trademark applications. That improves efficiency in meeting social demand and ensuring high-quality IP development, he added.
Such changes helped move China's business environment ranking among nations from 46th in 2018 to 31st in 2019, according to a World Bank report.
The country also scored 78.98 out of 100 in terms of overall IP satisfaction last year, up 2.1 points from 2018, Zhang said, citing a report by the National Intellectual Property Administration.
"We'll continue the measures and effectively carry out IP protection requirements raised by the central government to make the business environment better as well as to satisfy high-quality economic and social development," he said.