Novo Nordisk launches China Essentials program
By Liu Zhihua | chinadaily.com.cn | Updated: 2020-04-27 11:26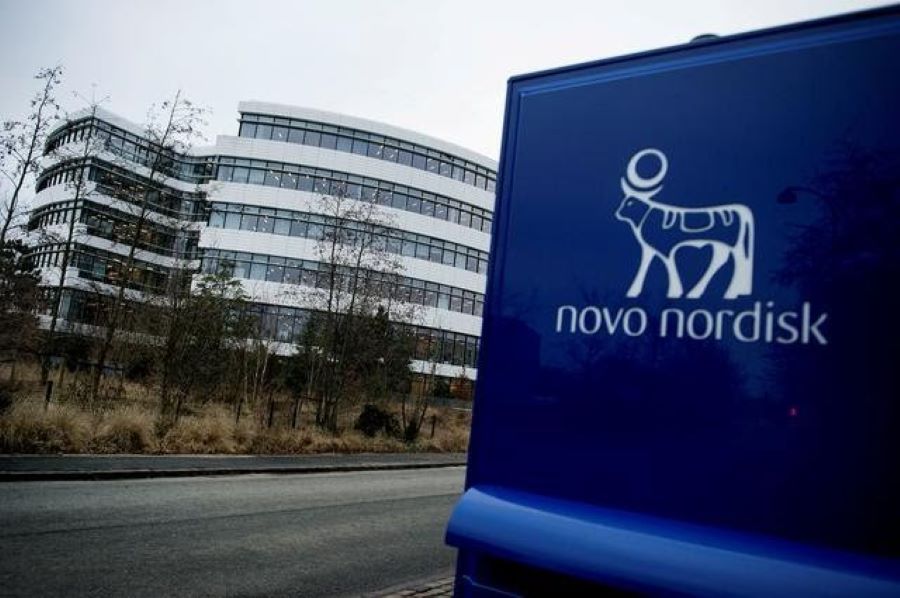 Novo Nordisk China announced on Monday the launch of the China Essentials program — the guidelines to integrate China into Novo Nordisk's global clinical development program and achieve simultaneous submission for global new drug applications.
The program aims to boost Novo Nordisk's research and development capability and accelerate innovative drug registration in China, so Chinese patients can benefit from their latest global innovations.
Additionally, the company will initiate a strategic partnership with Chinese hospitals and strengthen academic exchanges with Chinese healthcare professionals to improve their clinical research capabilities.
Following the guidelines, Novo Nordisk will file the Clinical Trial Application of new pipeline products simultaneously in China and globally for the first time.
It plans to establish strategic partnerships with 20 hospitals nationwide by 2021, expanding their network of clinical trial bases.
The launch of multiple innovative drugs in the Chinese market will be accelerated from now on, and 90 percent of new drug applications are aimed to be submitted simultaneously starting from 2025, as China now holds a very important position when it comes to Novo Nordisk's global R&D strategy, the company said.
"Amidst the global battle against COVID-19, demands for better and faster drug innovation are growing and we have seen people with chronic diseases exposed to huge health risks," said Christine Zhou, senior vice president of Novo Nordisk and president of its China arm.
"As a leading biopharmaceutical company with nearly 100 years of innovation history in the field of chronic diseases, Novo Nordisk feels a greater sense of purpose than ever."
She also said the company is impressed with China's efforts and achievements in containing COVID-19, as well as the resilience of the Chinese economy.
Mads Krogsgaard Thomsen, executive vice president and chief science officer for Novo Nordisk, said China is one of the company's main focus areas for future innovation, and a very important priority for Novo Nordisk R&D.
As Chinese healthcare reform continuously deepens and the business environment continues to improve, the Chinese government has introduced a series of measures to encourage innovation, improve quality and efficiency and strengthen the protection of intellectual property, which have created opportunities for all pharmaceutical companies and have boosted their confidence in investing in China, according to Zhou.
The China Essentials program includes two major measures: to upgrade and optimize clinical research and development processes within Novo Nordisk, and to cooperate with external partners to build clinical trial bases.
Novo Nordisk has initiated the model of co-building strategic cooperation centers with local hospitals to promote clinical trials. The first batch of strategic cooperation centers were selected not only based on an analysis of big data from all of clinical trials conducted in China over the past 20 years, but also took into consideration the tiered diagnosis and treatment system being promoted by the National Health Commission.
It is expected that by 2021 Novo Nordisk will have established strategic partnerships with 20 hospitals across China.
The China Essentials program not only focuses on chronic diseases such as diabetes and obesity, but aims to help patients in new therapeutic areas such as haemophilia, growth disorders and nonalcoholic steatohepatitis, said Zhang Kezhou, corporate vice president of Novo Nordisk China.
"We are pleased to see many products in the pipeline have benefited from this program. At present, the once-weekly semaglutide injection (Ozempic) which is being used to treat people with diabetes overseas, has been submitted for new drug approval in China for treatment of diabetes, and we have been approved to initiate clinical trials for obesity treatment with semaglutide injections in China, which is not yet on global markets. "
Novo Nordisk, which is among the first multinational pharmaceutical companies to establish an R&D center in China, maintains a complete R&D industry chain in China, including early-stage R&D, the INNOVO open R&D cooperation platform and clinical research collaborations with research institutes.
As a globally recognized leader in clinical trials, Novo Nordisk conducted 14 clinical trials in China from 2015 to 2019 involving 2,971 patients and a total R&D investment of 545 million yuan ($76.9 million).