Amid COVID-19, China-Africa cooperation is imperative
By Ehizuelen Michael Mitchell Omoruyi | chinadaily.com.cn | Updated: 2020-04-27 16:48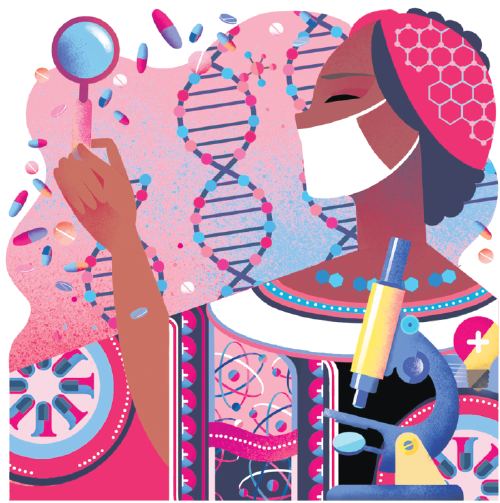 On April 17, 2020, the Institute of African Studies, Zhejiang Normal University co-hosted an international video conference on "Fighting Against COVID-19 and Africa-China Cooperation" with Africa Institute of South Africa and the National Institute for Policy and Strategies Studies of Nigeria. Over 60 scholars, think tank leaders and media representatives from China and 13 African nations joined the online conference. This conference was timely because the COVID-19 has brought enormous challenges across the globe impacting our lives, communities and economies.
Beyond national borders, the only way we can solve this global challenge and uphold Sino-Africa cooperation is by working together to combat the coronavirus; this can be done by utilizing joint prevention and control mechanisms while sharing resources and information. Therefore, as COVID-19 confirmed cases soar globally, with anxieties about its impacts on our health, families and economy, there was no better time to propose this kind of proposal at the recent international video conference that calls for emergency response, experience sharing, capacity building as well as health cooperation between African nations and China. With extensive experience sharing and capacity building, China and African nations can work together closely to save lives.
African nations and China working together to combat the coronavirus could usher in a new era for China-Africa cooperation and also help to deepen cooperation on public health and as a non-traditional security threat in China-Africa relations. China is willing to join hands with African nations in responding to non-traditional security challenges. We live in an era where traditional and non-traditional security matters are interwoven. Therefore, China is willing to cooperate with African leaders to put into practice the concept of common, comprehensive, cooperative and sustainable non-traditional security.
Over the past seven decades, Africa and China have been good friends and partners, standing together through thick and thin. Such a vital long-standing friendship built upon unbreakable foundation should help Chinese and African people see the outbreak as yet another sober reminder that in the age of globalization, Africa and China cooperation is closely linked with interwoven interests; and building a community with shared aims is the right way to go.
No wonder when the COVID-19 broke out, most African nations chose to stand in solidarity with China. The majority of African nations even chose not to evacuate their citizens from China. Ethiopian Airlines kept flying to China when all the major airlines stopped. In fact, Ethiopian Airlines provided a lot of medical supplies to China during that time. Nowadays, as the COVID-19 outbreak spreads across the continent of Africa and African nations struggle to respond to the pandemic, China has positioned itself as an Africa benefactor and a reliable friend. At one level, China is reciprocating the assistance it has received, a signal that China-Africa cooperation is growing on an equal footing.
Africa has over 27,000 confirmed cases of COVID-19, while the numbers are still relatively low compared with the continent's population, there are worries about the ability of health systems to cope if case numbers soar at a speedy rate. Regardless, Africa has really jumped into action, and is not leaving anything to chance. It has learned great lessons from China that each citizen has a role to play, and that the combat against this pandemic is not solely a government affair but everyone's affair. These lessons coupled with the Chinese government building a health system that has helped to contain the virus in China has inspired and encouraged African nations that this epidemic can be controlled and defeated.
As a result of the spirit of China-Africa's long-standing solidarity and cooperation, from Algeria to Zimbabwe, both Chinese government support as well as Chinese firms operating on the continent have mobilized by their embassies, have embarked on a donation blitz of cash, personal protective equipment and testing kits as well as to cooperate with local prevention and control efforts. Furthermore, on April 8, 2020, a team of 15 Chinese medical professionals arrived in Nigeria with medical equipment worth $1.5 million.
Notably, in its initial phase, the campaign was focused on hand washing, social distancing, and the need to stay at home, all of which have proven critical to preventing the spread of the pandemic. As the campaign proceeds, the focus needs to shift to how the global community can come together to support the most vulnerable, including those suffering from economic impacts and residents of hard-hit developing nations. As such, this is the time Africa and China need to experience an extraordinary period of experience sharing, capacity building, unity as well as a more collaborative response to solve the current global health crisis.
While the COVID-19 outbreak might trigger a rethink on the recent form of globalization, it should fundamentally challenge humanity's imagination that we are all connected to one another and that all nations can enhance common well-being and protect mankind's common future by jointly working together for a community of shared future for all humanity. It should also challenge the humanity's imagination to rise above nationalism, race and religion for the inclusiveness of common humanity. Coronavirus should be a wakeup call as well as teach us that people around the world are part of a global community of shared aims when fighting against a common enemy, and it will require extraordinary solidarity to address it.
The author is executive director, Center for Nigerian Studies, at the Institute of African Studies, Zhejiang Normal University.
The opinions expressed here are those of the writer and do not necessarily represent the views of China Daily and China Daily website.