X-ray database could be key to virus fight
By ANGUS McNEICE | China Daily Global | Updated: 2020-04-28 09:26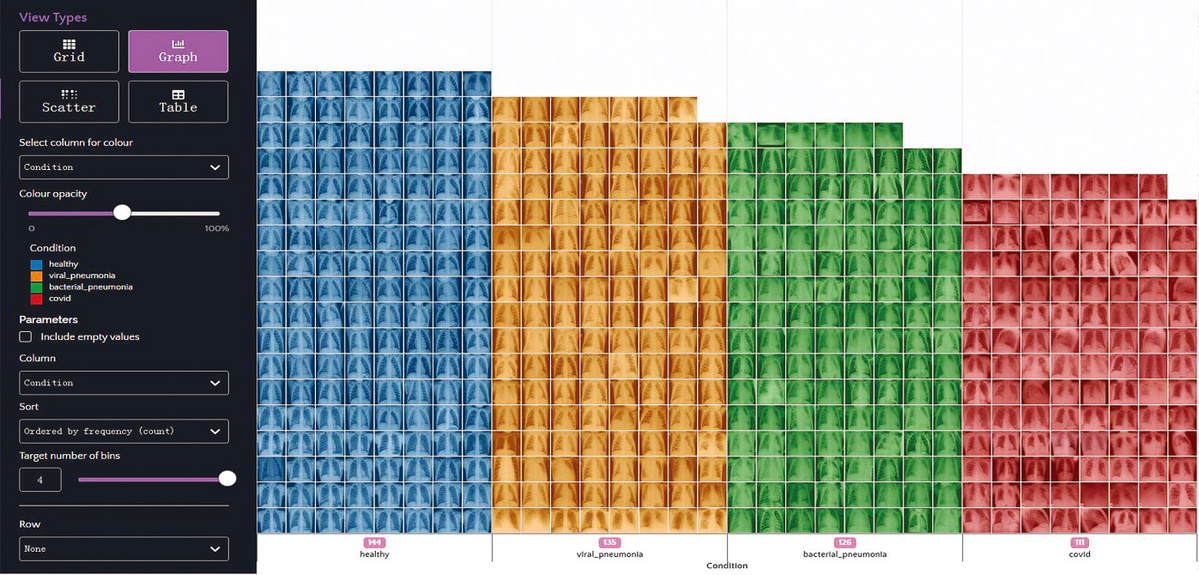 UK firm seeks assistance from around the world to compile research tool
A United Kingdom health startup is calling on health ministries to share x-rays from COVID-19 patients in order to create a database that could help speed up diagnosis of the disease and predict outcomes for patients on different treatments.
Zegami, a data visualization company founded by researchers from the University of Oxford, has written to health departments in 11 nations including China, seeking contributions to an AI-powered database of lung x-rays.
Roger Noble, chief executive of Zegami, says the company's machine-learning model has shown proficiency in distinguishing between x-rays of COVID-19 infections and infections caused by viral or bacterial pneumonia, as well as images of healthy lungs.
Noble says such a tool could be used to assist radiographers and other healthcare professionals in the diagnosis and treatment of COVID-19.
"We haven' t gone through the process of clinical trials but what it is demonstrating in the first instance is that there is a strong indication that a machine-learning model can be used to detect COVID-19, given that it has been trained on good quality data and that it has enough data to see," Noble told China Daily.
Initial tests of Zegami's COVID-19 technology have been run on a collection of 226 x-rays collected through a crowdsourcing initiative launched by Joseph Paul Cohen, a postdoctoral fellow at the University of Montreal, on software development platform GitHub. Nobel says that at least 10,000 images will be needed in order to create a tool that is robust enough to assist radiographers in the diagnosis of COVID-19.
The company has written to the health ministries of Australia, New Zealand, the United States, the United Arab Emirates, China, Canada, Ireland, Spain, Italy and Germany. Noble said that, so far, Ireland and the UK have responded, and the technology arm of the National Health Service plans on sharing data with Zegami.
In the future, Noble says the tool could also help predict outcomes for patients.
"Given a set of images where we know individuals recovered, we could also potentially produce a model that could say this person has a likelihood percentage of recovering," he said. "That is very much determined by the data that's fed into it, but it theoretically could be possible to give an outcome like that."
Zegami has previously used machine-learning assisted data visualization tools to help cardiovascular, cancer and genetics research. The company turned its attention to the fight against COVID-19 around five weeks ago, and will be offering its services for free.
"As soon as we have enough x-rays it will be fully up and running and we hope to play a key role in supporting medical and technical professionals in their battle with this disease," Noble said.