UK launches major study of 15,000 COVID-19 patients
By ANGUS McNEICE | China Daily Global | Updated: 2020-04-30 09:45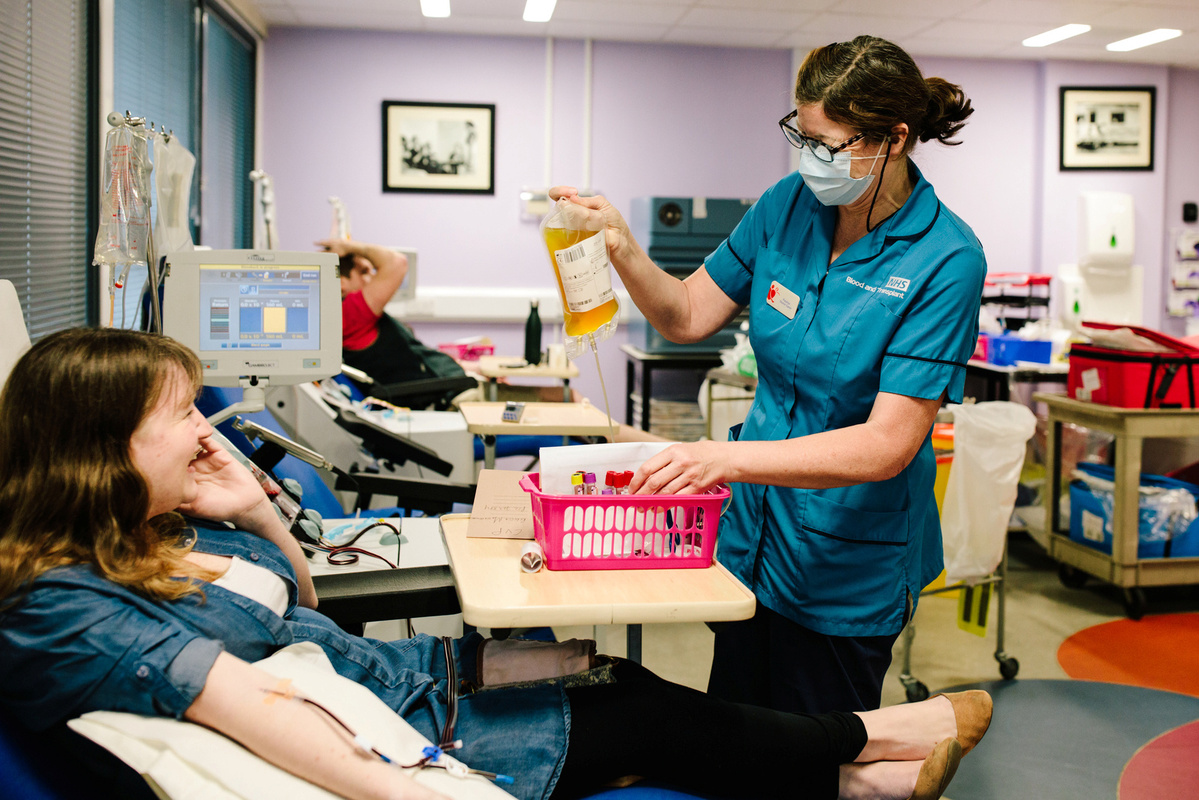 Researchers in the United Kingdom are embarking on a large study of samples and clinical data collected from 15,000 COVID-19 patients in order to learn more about how the illness progresses.
Early results from the study have confirmed that people with high blood pressure, coronary heart disease, obesity and chronic lung disease are prone to develop severe cases of COVID-19. Conversely, the disease is not associated with high levels of severity or the need for mechanical ventilation among asthmatics in the UK.
The project, which is called the International Severe Acute Respiratory Infection Consortium, or ISARIC4C, is being led by researchers from Liverpool and Edinburgh universities and Imperial College London, and is funded by the Medical Research Council and Research Councils UK.
The researchers hope to enrol up to 15,000 COVID-19 patients in the study. So far, 2,500 people have been recruited with samples and detailed clinical information taken from 250 patients.
Lead researcher Peter Openshaw from the National Heart and Lung Institute says that the study will help identify why certain people develop severe cases of the disease, and will improve treatment methods.
"We are going to be able to discover what sort of immune responses are seen in patients that progress to severe disease," Openshaw said. "The patients that develop lung complications, for example, we think will have very high levels of what we call cytokines or chemokines in their blood and in their nasal secretions. If we find that, then I think that will strengthen the momentum that there is towards more specific immunological therapies based on really good science."
The study involves serial sampling of blood, stool, urine and respiratory secretions from patients across 100 hospitals in England, Scotland, and Northern Ireland. Openshaw says the short-term benefit of the study will be to offer information about the progression of the disease to the Department of Health and the UK Scientific Advisory Group for Emergencies, or SAGE.
"The more medium-term impact is going to be in providing samples for serological testing (of bodily fluids) for example so we can get a detailed map of when patients are forming antibody responses," Openshaw said.
ISARIC4C has already begun sharing information with the office of the Chief Medical Officer in the UK. Early analysis has shown that overweight people and those with preexisting lung and heart conditions seem to struggle more with COVID-19.
The study has also shown that while asthmatics with COVID-19 are frequently admitted to hospital in the UK, people with asthma do not seem to be at higher risk of developing severe cases of the disease. Openshaw said this trend was also seen among asthma patients during the swine flu pandemic in 2009.
"At that time we found about 30 percent of the patients had a history of asthma, but actually they only stayed in hospital for about half the amount of time than the people without a history of asthma stayed in hospital, and we had almost no deaths, and virtually none of them needed mechanical ventilation," he said. "It is interesting that it's the same pattern that's emerging right now with COVID-19."
Going forward, ISARIC4C hopes to post weekly bulletins on its progress in the British Medical Journal.