Livestreaming bringing online sales to life
By Cheng Yu | China Daily | Updated: 2020-05-06 10:09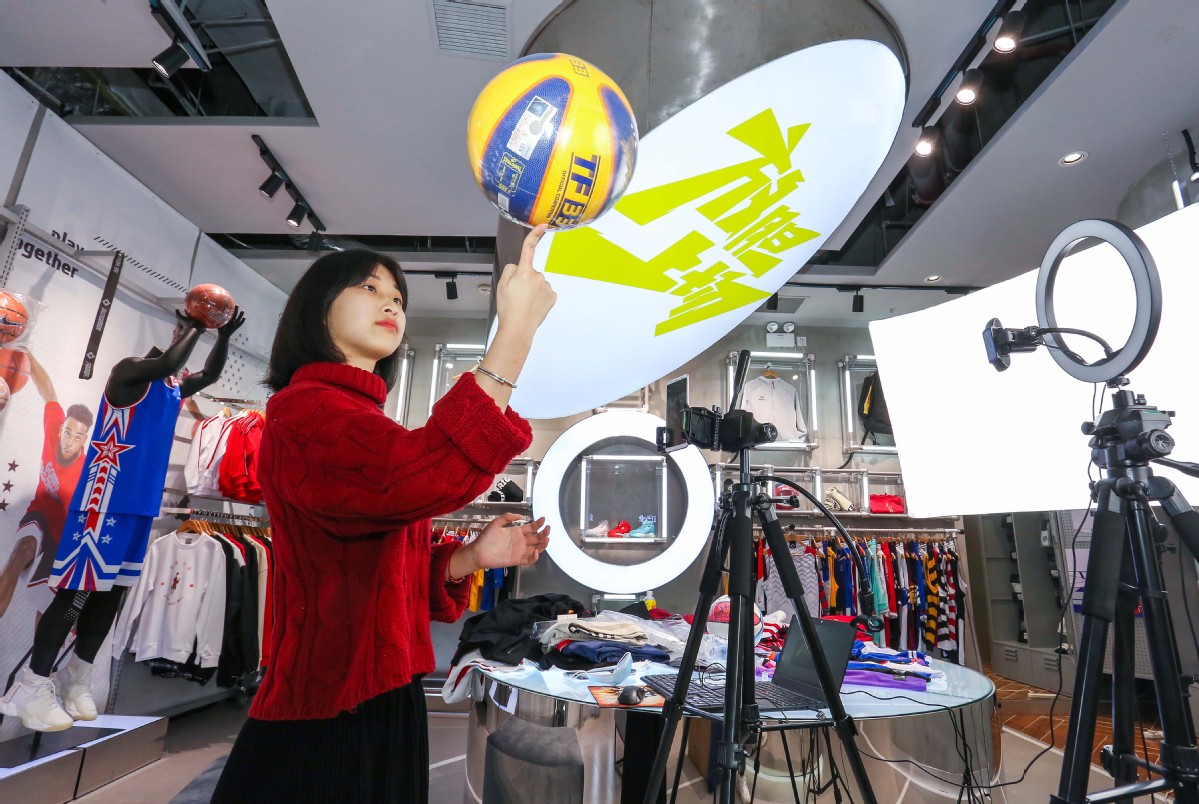 Celebrity endorsements, business executives' and government officials' engagement help boost latest e-commerce trend
Luo Yonghao, the flamboyant founder of smartphone brand Smartisan Technology, shaved his beard in front of a webcam in his first ever livestreaming event on April 1.
The 48-year-old Chinese entrepreneur, known for his catchy comments on trendy products and topics, became a livestreamer recently and began promoting razors and other products.
"To decide to shave is not easy as I have kept my beard for more than 10 years. But it can better display the product, and more importantly, reflects my determination to throw myself into the livestreaming e-commerce sector."
Behind Luo's transformation is a multi-billion-dollar market in China that is expected to grow faster after the epidemic pushed offline shopping online.
Not only Luo, but a group of leading executives have joined the phenomenon, such as founder of education giant New Oriental Corp Yu Minhong, chairman of New Hope Group Liu Yonghao, CEO of Hema Fresh stores Hou Yi and CEO of online travel agency Ctrip Liang Jianzhang.
Millions of consumers are drawn to livestreaming events and are increasingly enticed to open their wallets for promoted goods and services. The craze has made livestreaming the latest darling of the traditional e-commerce sector during the pandemic.
China has arguably become the biggest engine of the global online influencer economy, which, according to the Chinese Academy of Social Sciences, generated more than $7.9 billion in revenue last year.
The sector is reaching another new high with the engagement of government authorities. Senior officials from Hubei province acted as salespeople to introduce local specialties on short video platforms while mayors and county chiefs from provinces including Shandong and Jiangxi also boarded the livestreaming bandwagon on e-commerce platforms to promote fruits that failed to get to market due to the contagion.
During last month's visit to Jinmi village, Zhashui county, Shaanxi province, President Xi Jinping spoke with villagers who were preparing for livestreaming of their agricultural products.
Xi pointed out that e-commerce through livestreaming is an emerging business with great potential that can promote sales of agricultural products and help rural residents shake off poverty and facilitate rural vitalization.
Located in the Qinling Mountains, Jinmi has emerged from poverty in recent years by developing the black fungus industry. According to Zhang Pei, Zhashui's deputy county chief, sales of black fungus via livestreaming events during just one night equaled the county's total online sales of such products for four months.
The National Development and Reform Commission has launched an action plan to encourage newer business models including e-commerce, new retailing and online consumption. The Ministry of Commerce has also launched guidelines to encourage small and mediumsized companies to sell products through livestreaming.
"The government officials' and company executives' appearance in these livestreaming e-commerce activities has transformed the traditional practices of e-commerce," said Lao Guoling, director of the e-commerce center at Shanghai University of Finance and Economics.
"The move has also boosted the confidence of both consumers and companies, which is expected to offset some anxiety brought about by the epidemic," Lao said.