Highest peak in world to be remeasured
By Palden Nyima in Lhasa | China Daily | Updated: 2020-05-08 09:46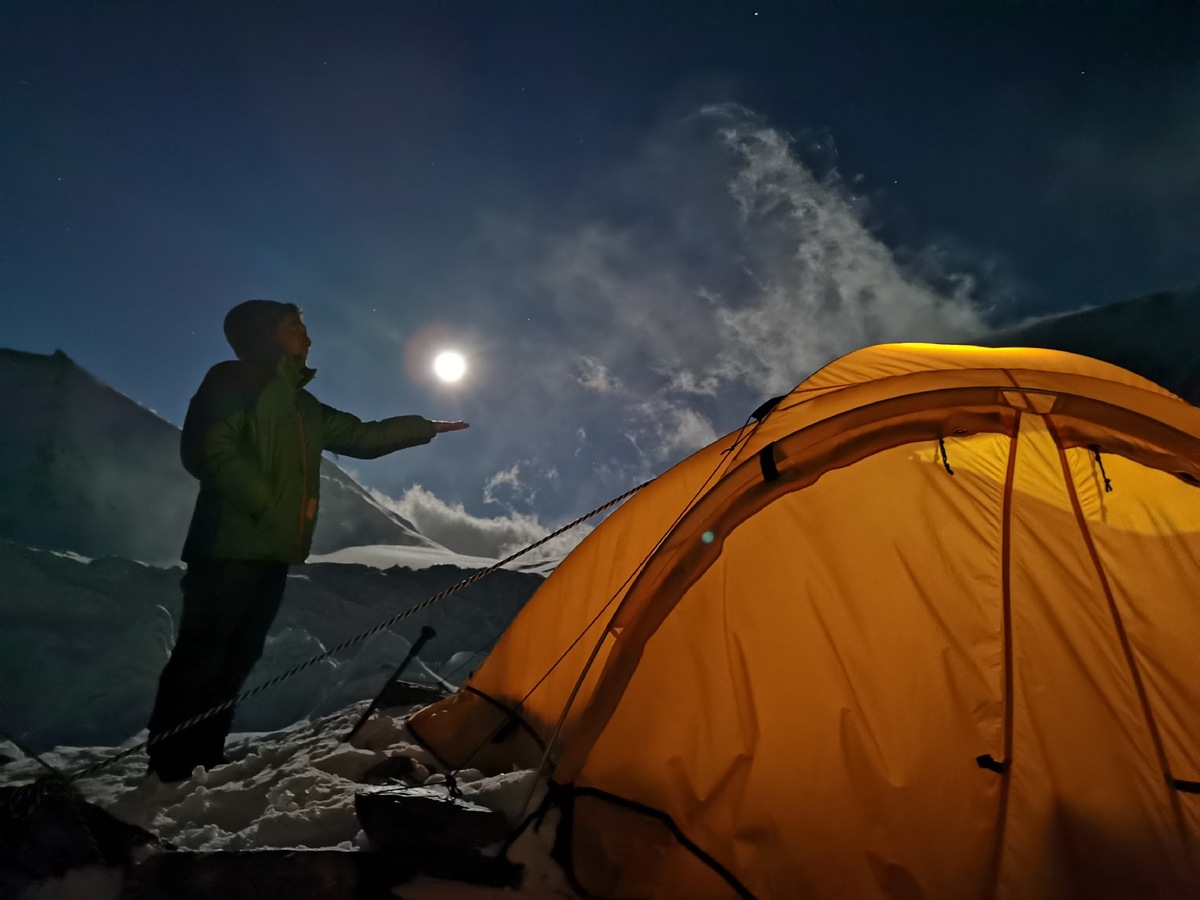 Survey team sets out on challenging mission atop Mount Qomolangma
China has launched its most comprehensive scientific survey of Mount Qomolangma, including remeasuring its height.
More than 30 Chinese surveyors left base camp at Mount Qomolangma, known in the West as Mount Everest, on Wednesday to head to its peak to remeasure its height.
The mission was jointly organized by the Ministry of Natural Resources, the Ministry of Foreign Affairs, the General Administration of Sports of China and the regional government of the Tibet autonomous region.
Wang Yongfeng, deputy head of the mountaineering sports management center with the sports administration, said the 1st Geodetic Surveying Brigade under the Ministry of Natural Resources and the China Mountaineering Team are the two parties undertaking the challenging mission.
The surveyors will use the global navigation satellite system receiver, a gravimeter to measure gravity, a snow-depth radar and a meteorological measuring instrument to remeasure the height of Qomolangma.
Innovations applied in the latest survey include the application of the BeiDou-3 Navigation Satellite System, domestic surveying equipment, the airborne gravimeter and 3D interactive virtual reality.
Plenty of preparations have ensured the performance of the mission as planned, said Li Guopeng, head of the surveying brigade.
Tibet's regional meteorological bureau has been playing a vital role in the process, and the team will seize the current weather window and make an attempt for the summit at the optimal time.
Since March, the region's meteorological bureau has been actively working with the brigade, and it did all the atmospheric sounding preparations 10 days ahead of schedule, China Meteorological News reported.
Over a 20-hour period, the meteorological crew will put up a weather balloon once every two hours to collect data such as temperature, humidity and atmospheric pressure.
The meteorological bureau will also strictly monitor and forecast the weather changes around Qomolangma during the remeasurement period, and they expect to provide a guarantee of good weather for the expedition.
Enriched with many high peaks, including Qomolangma, Tibet has long been considered a heaven for climbers from all over the world.
This spring, the region suspended climbing services for foreign climbing teams due to the COVID-19 pandemic.
This year marks the 60th anniversary of the first successful expedition to Qomolangma from the Tibet side and the 45th anniversary of China's first accurate measurement of Qomolangma's height.
The Chinese government has conducted six large-scale surveys and measurements of Qomolangma in the past few decades.
Chinese mountaineers and researchers climbed Qomolangma in 1975 to determine its height afresh and concluded that the rock height of the peak was about 8,848.13 meters. In 2005, the summit was measured at 8,844.43 meters.
Xinhua contributed to this story.