China Daily reporter replies to well-wishes from Italy
By Li Yang | chinadaily.com.cn | Updated: 2020-05-08 10:58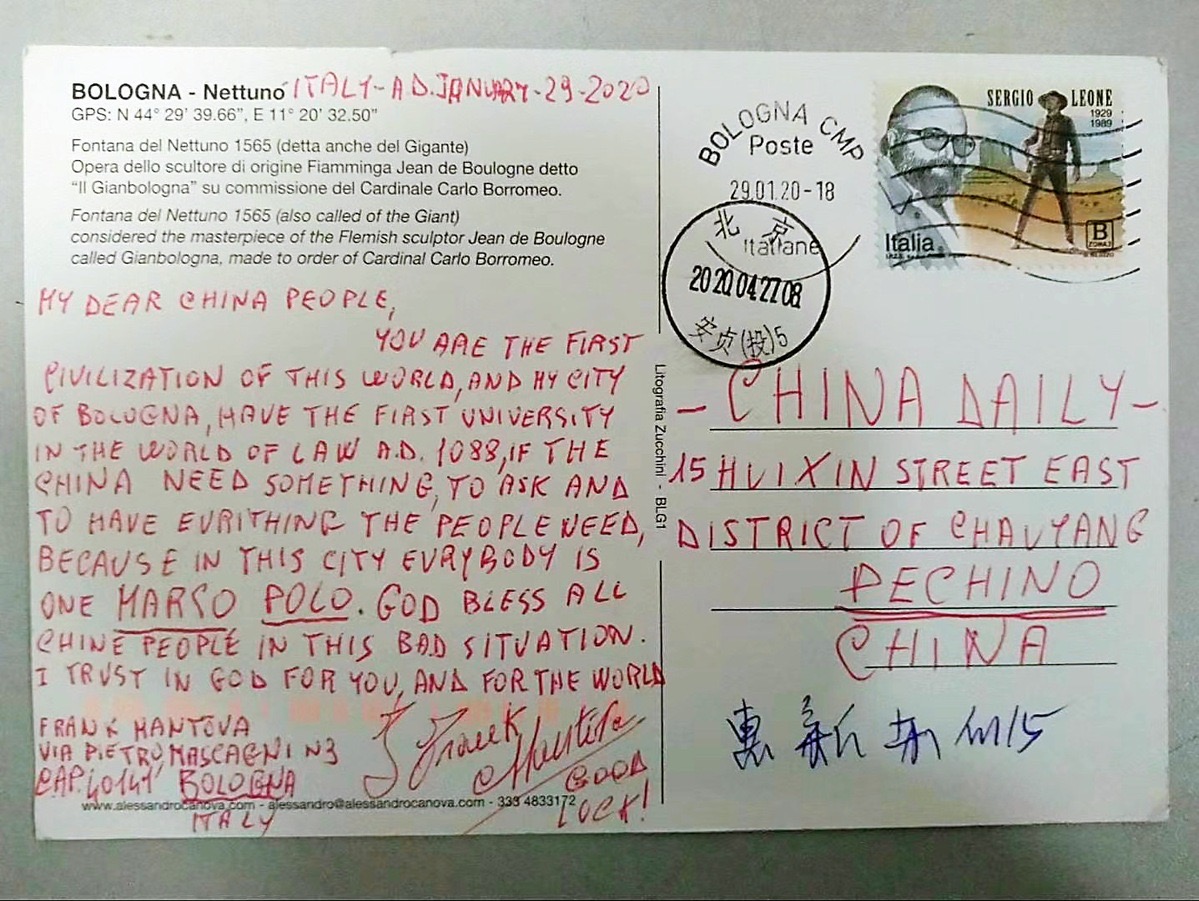 The following is a China Daily reporter's reply to a citizen of Bologna, Italy, who mailed a postcard, addressed to "China people", to the newspaper expressing heartfelt wishes to the Chinese people in their efforts to defeat the novel coronavirus. The reporter found the postcard by accident Thursday night, on the desk of China Daily's mail office.
Dear Frank Mantova of Bologna,
I stumbled across a postcard addressed to "China people" on a desk in China Daily's mail office on the night of May 7.
It's heartwarming to read your sincere wishes to the Chinese people and the world during the COVID-19 pandemic.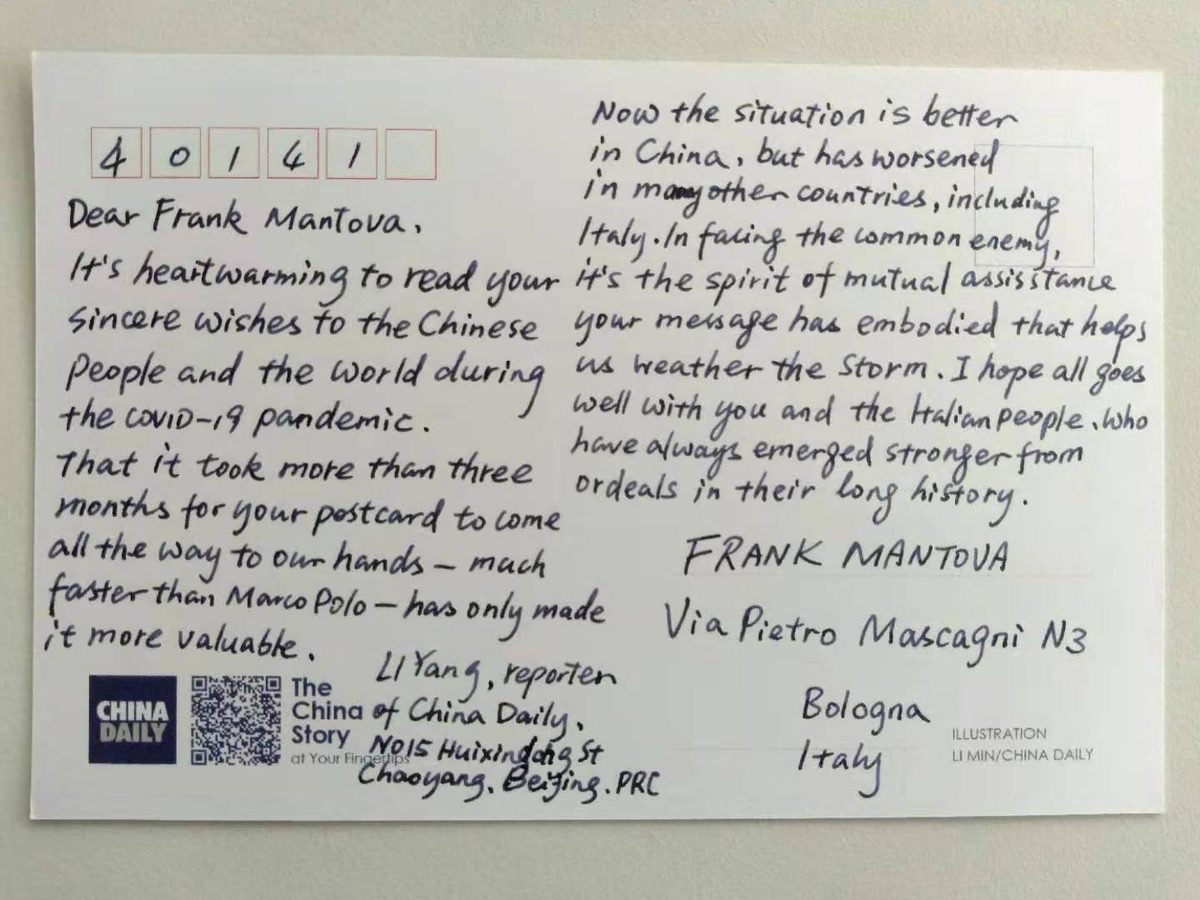 I noticed you posted it on Jan 29, during the most difficult stage in China's battle against the virus. That it took more than three months for the postcard to come all the way to our hands — much faster than Marco Polo — has only made it more valuable. At this time the situation is better in China, but has worsened in many other countries, including Italy.
In facing this common enemy, it is the spirit of mutual assistance your message has embodied that helps us weather the storm.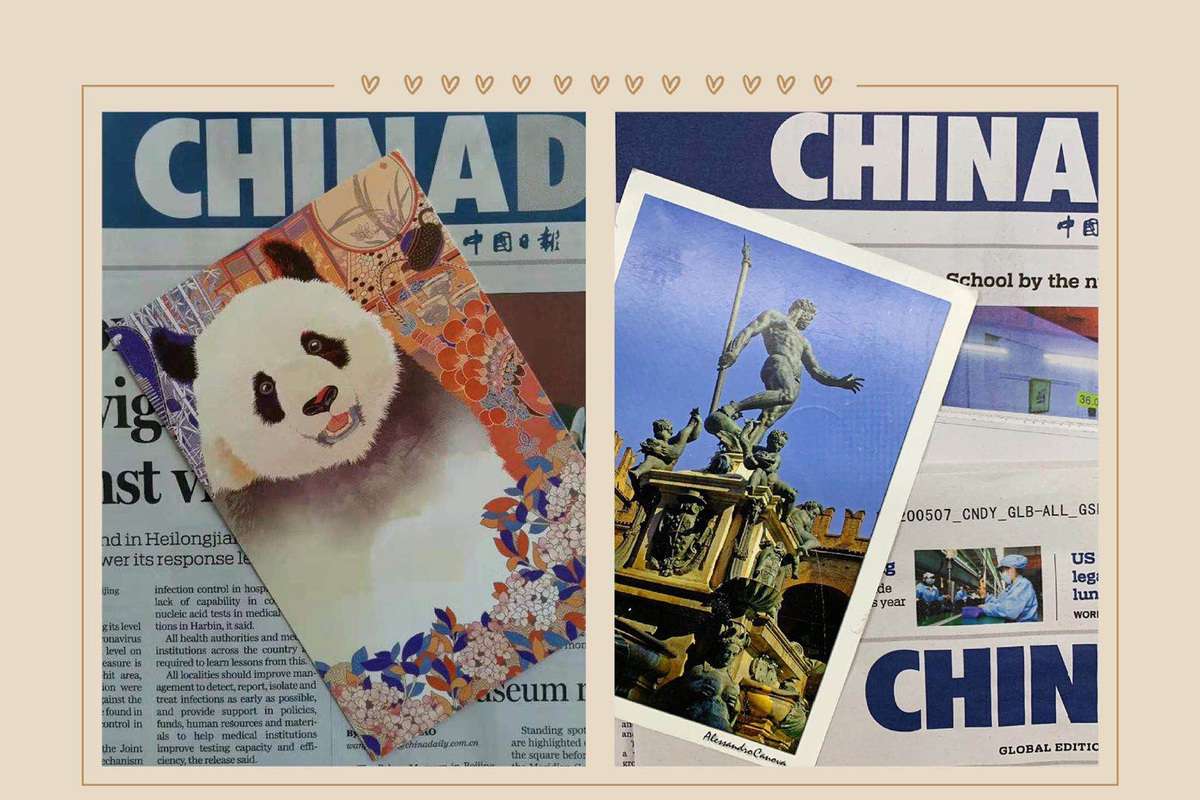 I hope all goes well with you and the Italian people, who have always emerged stronger from ordeals in their long history.
Regards,
Li Yang
A reporter at China Daily