Discovered ruins point to older civilization
By Wang Kaihao | China Daily Global | Updated: 2020-05-12 08:31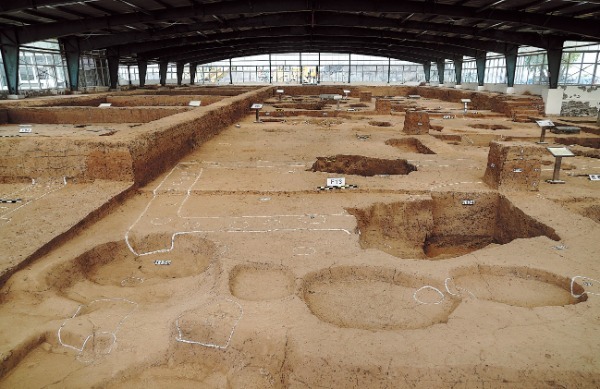 Archaeologists recently unveiled newly discovered city ruins in Central China, which reveal an ancient state dating back 5,300 years.
The Zhengzhou municipal institute of cultural relics and archaeology announced on Thursday in the capital city of Henan province that the Shuanghuaishu site in Gongyi, on the outskirts of Zhengzhou, was the site of a "huge settlement". It was the highest-level residential complex ever found of its time along the middle and lower reaches of the Yellow River.
The remains of three huge moats, circling large-scale residential compounds in the center, rigidly planned public graveyards and terraces for religious sacrifices were found at the 1.17-square-kilometer site, according to the institute.
"This location was carefully chosen and its construction was well designed," says Wang Wei, president of the Chinese Society of Archaeology.
"Discoveries in Shuanghuaishu have filled a gap in the research of the origins of Chinese civilization."
The area where the Shuanghuaishu site is located, commonly known as Zhongyuan or the Central Plains, was traditionally recognized as a center of early-stage Chinese civilization.