Europeans unlock thoughts of travel
By EARLE GALE | China Daily | Updated: 2020-05-12 09:14
With many European nations tentatively easing their coronavirus lockdowns and some residents emerging from homes for the first time in weeks, people across the continent are starting to plan holidays, according to a bed-and-breakfast booking agency.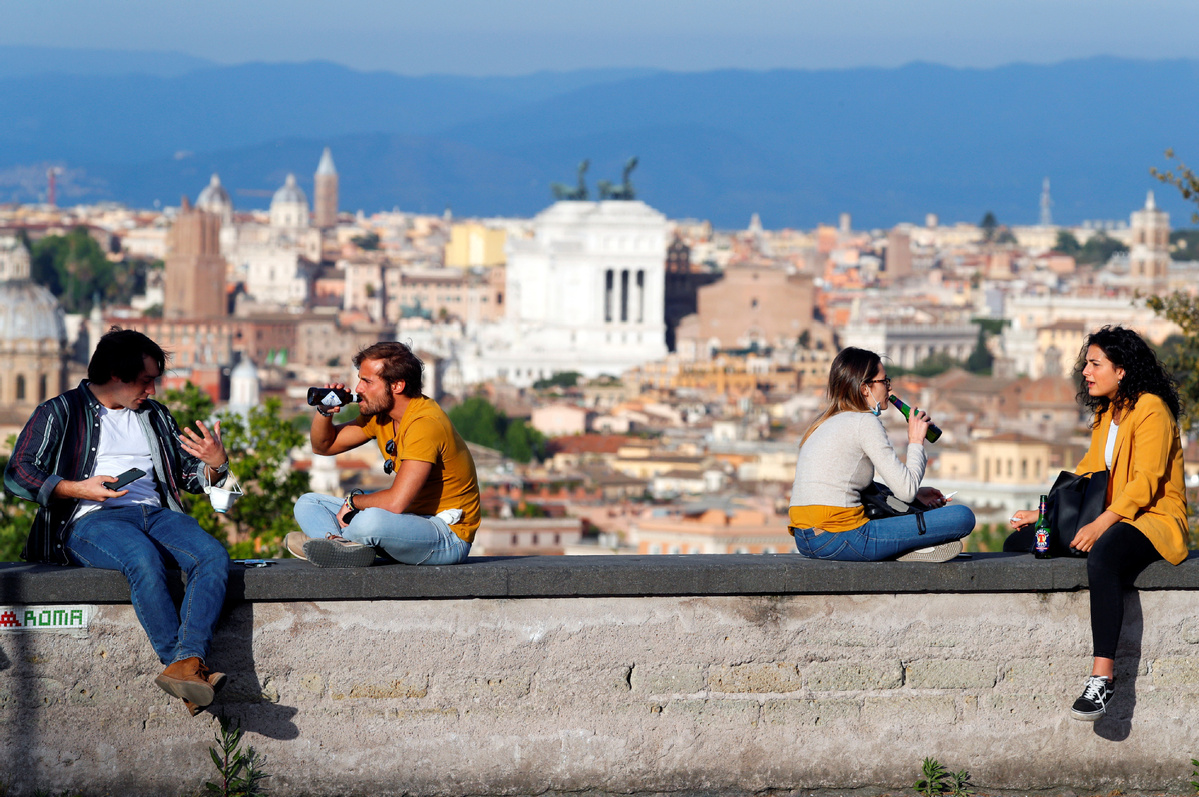 Brian Chesky, the chief executive of the United States-based company Airbnb, which brokers accommodation lettings between customers and those offering rooms, said the company has seen a spike in demand.
Chesky told the Financial Times that people in countries including Denmark and the Netherlands are now clamoring for a change of scenery.
"The recovery is better than what we had forecast even two weeks ago," he said of the boom in business. "Is it a temporary recovery? Is it a permanent recovery? Nobody knows."
The company, like many in the hospitality sector, has struggled because of the novel coronavirus pandemic and announced this week it will cut 25 percent of its work force. It expects its 2020 revenue to be half of 2019's $4.8 billion.
But Chesky told the newspaper the sector, while likely changing, will bounce back.
"People, fundamentally, are still going to want to travel," he said. "But I don't think travel will look like it used to; I think it will be permanently altered."
And the International Air Transport Association, or IATA, is also expecting a new look for the holiday industry.
It said airlines are likely to reduce the cost of airfares when they are allowed to fly again, but predicts fares will increase significantly in the longer term, when initial overcapacity is replaced by the reality of doing business under social distancing rules that are likely to require planes to fly half-empty.
Michael O'Leary, the boss of Ryanair, told the BBC the prospect of being forced to leave empty seats between passengers was "idiotic".
The IATA quizzed 122 global airlines and found only four expected to be able to break even if they are forced to only partially fill planes with passengers.
"It's tricky to understand how many airlines will be able to operate profitably. It will be a much smaller industry," Brian Pearce, the IATA's chief economist, told the broadcaster.
Airlines have been struggling to stay solvent during the lockdown and Virgin Atlantic announced on Tuesday it will slash 3,000 jobs and no longer operate out of London's Gatwick Airport.
More optimistic tone
But, despite the gloom, a more optimistic tone emerged from Germany this week, where Thomas Bareiss, the nation's federal tourism commissioner, told Der Tagesspiegel newspaper that Germans could be traveling abroad soon, if there is no second spike in infections.
He said Germans are likely to be restricted to neighboring countries initially and noted that the nation is already talking to other governments about the prospect.
But his optimism did not initially offer anything for the beleaguered airlines; he said Germans are initially likely to be told to travel by car.