iQiyi posts 9% revenue growth in Q1
By Ouyang Shijia | chinadaily.com.cn | Updated: 2020-05-19 11:32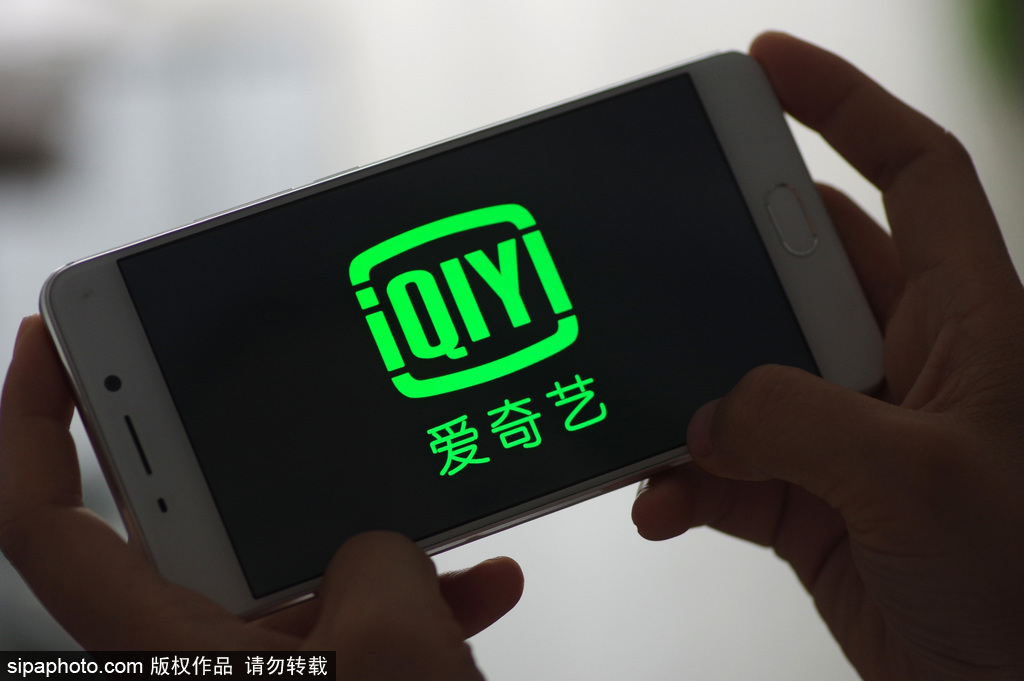 Chinese leading video streaming site iQiyi posted better-than-expected results in the first quarter in 2020, delivering solid growth despite the disruption from the COVID-19 outbreak.
The company's first-quarter revenue increased 9 percent year-on-year to 7.6 billion yuan ($1.1 billion). The report also noted iQiyi's net loss expanded to 2.9 billion yuan from 1.8 billion yuan during the same period in 2019.
Membership services continued to serve as the major driver to iQiyi's revenue growth in the first quarter. The company attributed this to its premium content and increased entertainment demand during the Chinese New Year holiday and the coronavirus outbreak.
For the second quarter, iQiyi's membership revenue grew 35 percent year-over-year to 4.6 billion yuan, accounting for over 60 percent of its total revenue. It is also in line with the 23 percent growth iQiyi posted as the subscribing member rolls surged to 118.9 million from 96.8 million during the same period last year. Among overall subscribers, 99.2 percent are paid members.
"We started off the year with solid financial and operational performance spearheaded by our membership business," said Wang Xiaodong, chief financial officer of iQiyi. "We continued to optimize our membership system and offer premium services in addition to achieving a strong net addition of subscribers during the first quarter. We are also encouraged by the progress we have been making in building a more balanced content mix, expanding our monetization initiatives and exploring technology innovations that drive efficiency."
"With the vast market potential of China's digital entertainment market and the rationalizing content production industry, we believe we are well-positioned to navigate through the pandemic and macro headwinds, and achieve long-term sustainable growth." Wang added.
As the China's economy was facing new challenges amid the coronavirus outbreak, iQiyi's online advertising services decreased 27 percent year-on-year to 1.5 billion yuan in the first quarter.
Due to the increase of high-quality content which fulfilled distributions to many platforms during the quarter, the company's content distribution revenue jumped 29 percent year-on-year to 602.8 million.
According to the report, iQiyi's other revenues represented a 9 percent decrease to 875.9 million, and the company said the decrease is primarily due to the soft performance of certain business lines and partially offset by the game business growth.
For the second quarter, the company expected the total net revenues to be between 7.25 billion and 7.67 billion, with a 2 percent to 8 percent increase from the same period in 2019.
Often dubbed China's Netflix, Baidu-backed iQiyi has been locked in a fierce competition with Alibaba-backed Youku Tudou and Tencent-backed Tencent Video. With the strong support of the big three internet and tech giants, the three major video platforms have enough funds to keep operating and produce high-quality content to attract new users.
A recent report from QuestMobile said online videos now embrace new growth opportunities during the coronavirus outbreak, as many people stuck at home are seeking online entertainment and spending more time on entertainment platforms such as iQiyi.
According to the report, daily active users of online video platforms increased by 17 percent with an average usage time of 1.5 hours per day.