Business group concerned about 'reshoring' push
By ZHAO HUANXIN in Washington | China Daily Global | Updated: 2020-05-20 12:38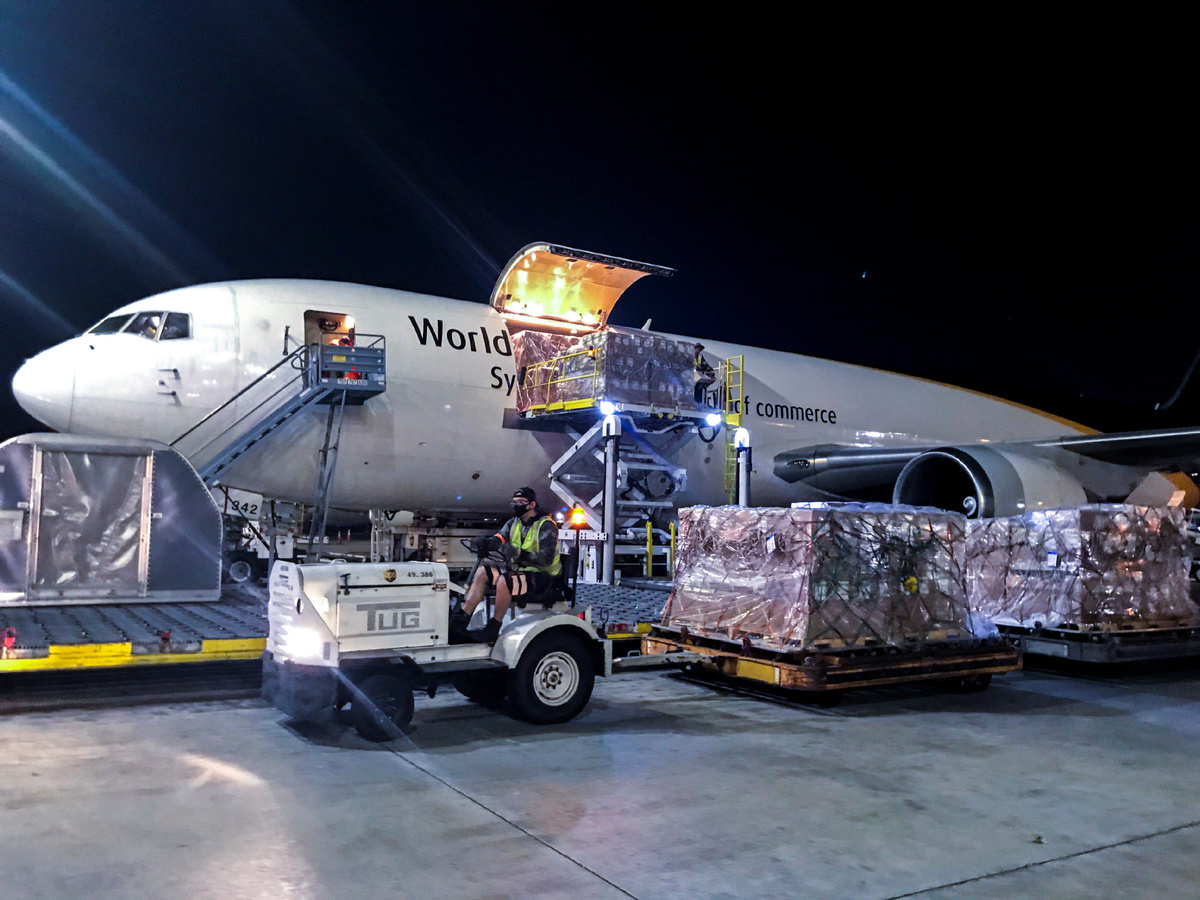 The head of the US Chamber of Commerce on Tuesday warned against "reshoring" too much production from China, saying that there should be a "huge place" in the American economy for the global supply chain.
"Protecting the resiliency of our supply chain doesn't have to mean reshoring all production in the United States," chamber CEO Thomas Donohue said. He also said that addressing concerns about the dependability of international systems doesn't require "isolating American business from the rest of the world".
Donohue, who spoke Tuesday at a live web event called "Protecting Supply Chains During Coronavirus", said the US is still fighting a public health crisis, and the supply chains in place are protecting front-line workers and providing Americans with everyday items they need.
"We shouldn't drastically disrupt them without first carefully considering the merits and the results of any of the alternatives," he said.
US lawmakers and officials are crafting proposals to push American companies to move operations or key suppliers out of China. The incentives include tax breaks, new rules and carefully structured subsidies, Reuters reported Monday.
On Tuesday, the US Department of Health and Human Services said it had awarded a four-year, $354 million contract to Phlow Corp to make COVID-19 drugs and other essential drugs on American soil.
US President Donald Trump, speaking in Pennsylvania last Thursday on replenishing strategic stockpiles, said, "My goal is to produce everything America needs for ourselves and then export to the world, and that includes medicines."
Donohue said that despite reports about numbers that are "fundamentally inaccurate", the United States is the second-largest exporter of medical goods worldwide, the second-largest exporter of ventilators, and the third-largest exporter of personal protective equipment.
Most shortages were due to a surge in demand, not an overreliance on supplies from other countries, he said. "The pandemic has resulted in a 50-fold increase in demand for personal protective equipment," he noted. "The only way to get ahead of a surge like that is to stack stockpile it in advance.
"As we look to the future, there may be a need to increase domestic production in some industries and for some critical parts, but there will also need to continue to be a huge place in the US economy for a global supply chain," Donohue said.
A controversial idea being floated in Washington would allocate as much as $25 billion to companies that make essential goods to move production home, ensuring that products even far down the supply chain were sourced domestically, according to two administration officials, Reuters reported.
Doug Barry, director of communications for the US-China Business Council (USCBC), said the incentives to leave aren't likely to work.
"Many US companies have been in China for decades and are there to sell in the China market, which is where substantial future growth is likely to take place," Barry told China Daily in an email.
He said it remains to be seen whether incentives to reshore will be a sufficient inducement. Once the math is done, it may not seem very alluring, he said.
Global supply chains take years to build and can't easily be reconfigured "at the drop of a hat", according to Barry.
"A company might think it's reducing risk by shifting parts of the chain elsewhere, but in doing so creates new or different risks," he said. "Only people with deep experience in the company and its logistics can competently manage these complexities."
The USCBC's 2019 annual survey found that 87 percent of American businesses hadn't moved or did not plan to move any operations out of China in 2019, which is 5 percentage points lower than in 2017.
One-tenth of the responders said they moved or planned to move to another location.
Thomas J. Christensen, a nonresident senior fellow at the John L. Thornton China Center in the foreign policy program at Brookings Institution, said the COVID-19 pandemic has made countries more acutely aware of their dependence on foreign supplies of needed products in a world of globalization and transnational supply chains.
Christensen proposed "prioritizing development of strategic reserves over economic nationalism" as one area of cooperation for the United States and China amid the pandemic.
"Individual countries should be encouraged to create larger strategic reserves of needed medical and other supplies as an alternative to simply moving all production of such products back to their own countries," he said in a policy brief posted on the Brookings website Monday.
"Economic nationalism as an alternative to strategic reserves would carry huge opportunity costs for global efficiency and wealth and could also infect international security politics in destabilizing ways," he wrote.