Decoupling unwise, experts say
By ZHONG NAN and CHENG YU in Beijing and ZHAO HUANXIN in Washington | China Daily Global | Updated: 2020-05-21 09:45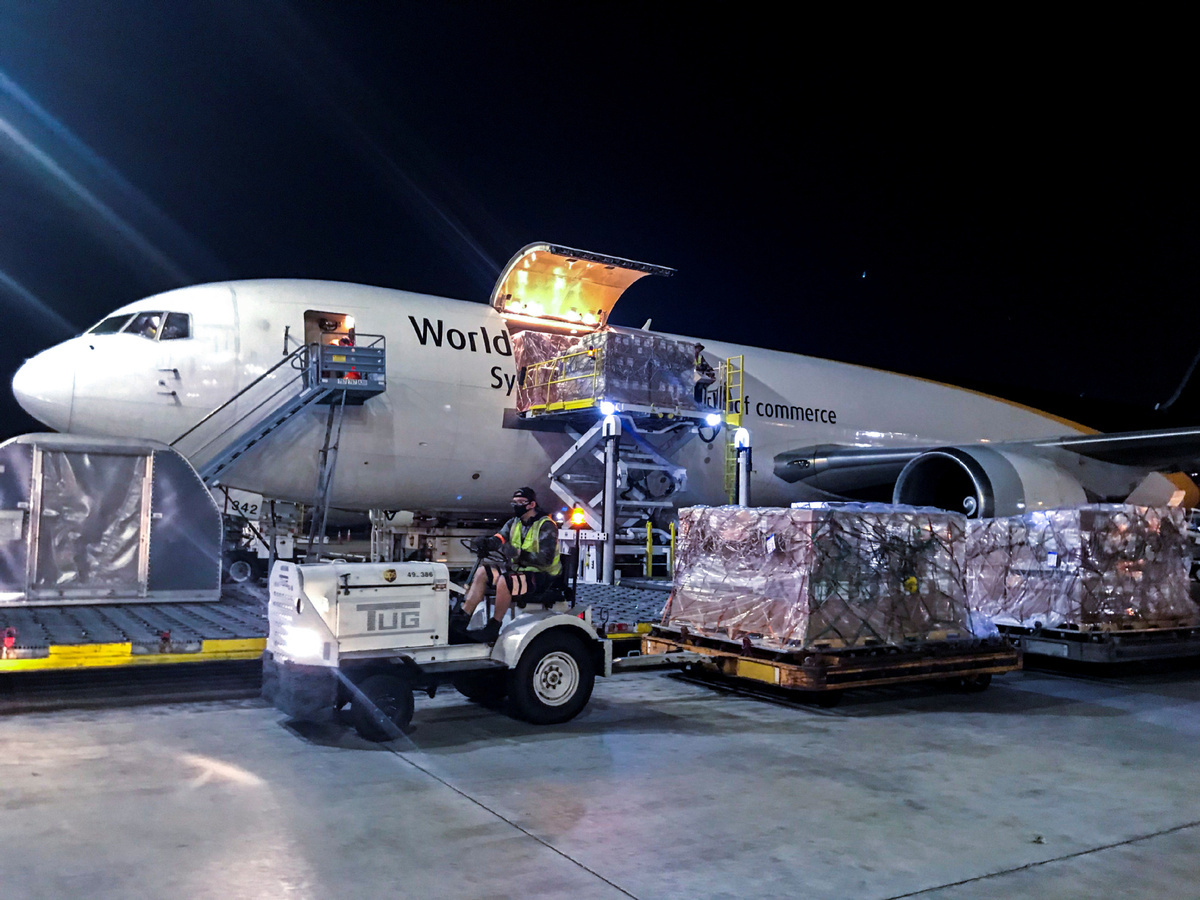 CEO of US Chamber of Commerce calls supply chains now in place helpful during pandemic
Decoupling from the global industrial and supply chain is not a good prescription for dealing with the effects of COVID-19, particularly as China will demonstrate higher efficiency, better services and a sound business environment to further support global economic cooperation, senior officials and experts said.
Though the epidemic has had a huge impact on global industrial and supply chains, leaders of most countries and mainstream international public opinion have called on all nations to strengthen unity and keep global industrial and supply chains running smoothly, Guo Weimin, spokesman for the third session of the 13th National Committee of the Chinese People's Political Consultative Conference, said on Wednesday.
It is clear that multinationals are not willing to withdraw from overseas markets, including China, Guo said at a news conference ahead of the annual gatherings of the nation's top legislators and political advisers.
The spread of the epidemic has not only created difficulties in international economic cooperation but also made the importance of such cooperation clear, he added.
"China will continue to optimize its business environment, actively expand imports, expand foreign investment and contribute to the stability of the world economy," Guo said.
"China's opening-up policy will not change, its adherence to the concept of peaceful development and win-win cooperation will not change and the country's efforts to promote a community with a shared future for mankind will not change," he added.
His words came after Thomas Donohue, CEO of the US Chamber of Commerce, warned on Tuesday against "reshoring" too much production from China, saying that there should be a "huge place" in the US economy for the global supply chain.
Reuters reported earlier that US lawmakers and officials are crafting proposals to push US companies to move operations or key suppliers out of China. The incentives include tax breaks, new rules and carefully structured subsidies.
Donohue, who spoke on Tuesday at a live web event called Protecting Supply Chains During Coronavirus, said the US is still fighting a public health crisis, and the supply chains in place are protecting front-line workers and providing people in the US with everyday items they need.
"We shouldn't drastically disrupt them without first carefully considering the merits and the results of any of the alternatives," he said.
Doug Barry, director of communications for the US-China Business Council, told China Daily in an email: "Many US companies have been in China for decades and are there to sell in the China market, which is where substantial future growth is likely to take place."
He said it remains to be seen whether incentives to reshore will be sufficient. Once the math is done, it may not seem very alluring, he said.
Global supply chains take years to build and can't easily be reconfigured "at the drop of a hat", according to Barry.
Miao Wei, minister of industry and information technology, said in a news briefing on Wednesday that it is not right to politicize the matter, as the global industrial chain has its own economic logic.
According to Miao, the ministry's latest survey found that more than 40 percent of foreign companies said they will beef up their investment in China despite the pandemic.
"China has the complete industrial chain and system as well as a huge market. It is entrepreneurs who will finally make their choice cautiously," he said.